Couple Surprised By Unusual Pregnancy
In September, a rare identical triplet birth took place. Now, just over a couple of months later, this remarkable event happened to another couple.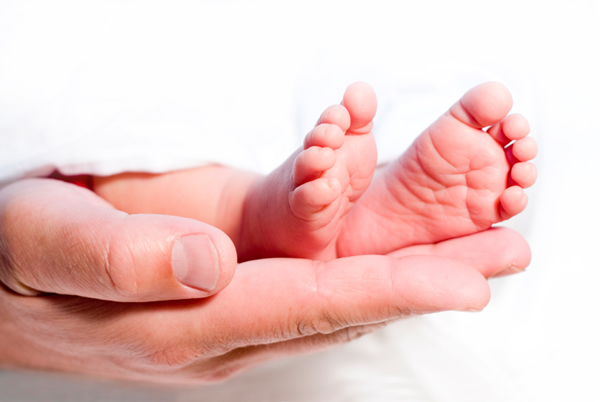 Hannah and Tom Hepner weren't on fertility medications — yet they are the happy parents of triplet girls. While certain things factor into multiple pregnancies, sometimes they just happen. And for identical triplets? It's simply a random — and very rare — occurrence.
Triplets for the Hepners
Just 10 days ago, Hannah Hepner gave birth to three baby girls — Abby, Laurel and Brin. A doctor who was caring for Hepner said that identical triplets are so rare that he's never seen it happen in 30 years of practice. Hepner was brought into the San Francisco hospital where she delivered near the end of her pregnancy for careful monitoring prior to the delivery. The girls are reported to be in good health and are expected to be going home in just a few weeks, which is amazing news as multiple births often (but not always) result in premature babies.
Fertility medication and family history don't play a part in whether or not identical multiples happen, despite what many may think. Fraternal twins (or triplets), which result from two eggs being fertilized, are the type of twinning that can be influenced by medications and genetics, but identicals? Just the luck of the draw. A single egg, fertilized by a single sperm, separates into two (or three!) babies early on in the developmental stages of pregnancy. Twins occur 33.2 times per 1,000 live births, and triplets and higher-order multiples happen 137 times per 100,000 live births.
The couple isn't planning on having any more babies any time soon, but perhaps they should consider playing the lottery!
More on multiples
Rare identical triplet birth reported in Montana
Cost of birth is exponentially higher for multiples
Twin pregnancies: C-section and vaginal birth equally safe