A Sweet Surprise For A Dad-To-Be
A priceless moment is caught on camera when a pregnant mom tells her husband that he's going to be a dad.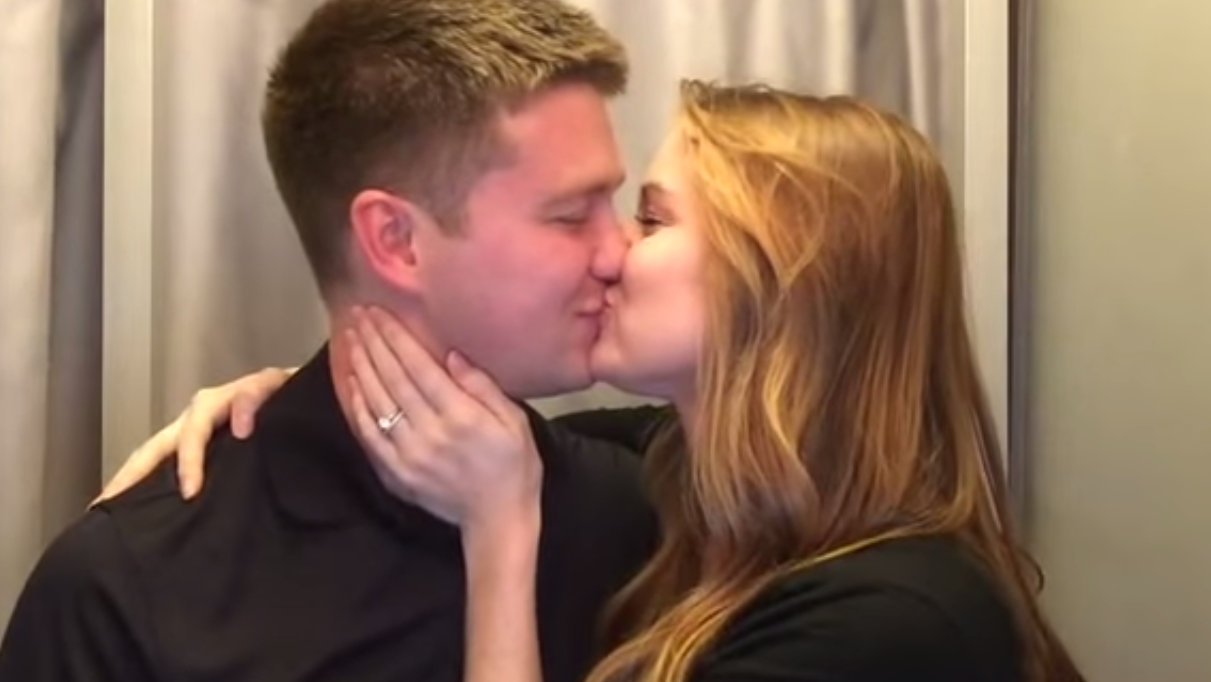 Photo credit: Jessica Devins/YouTube
Now that cellphones are so commonplace, moments that often were only treasured memories in the past are now photographed and recorded, and can be shared with friends and family — and the whole world, if your moment goes viral. That's what happened when Jessica Devins uploaded a touching video of the moment she told her husband that they were expecting a baby.
The couple has been hitting every photo booth they could find since their first date, and Jessica started taping her phone to the photo booth wall several months ago so he wouldn't be suspicious when the time came to surprise him with the announcement.
It's sweet to see such an unscripted moment play out as the realization washes across his face and the tears come. What a wonderful memory for the couple to have, and for their little one to see in the years to come.
More pregnancy in the news
Mom gives birth an hour after she found out she was pregnant
Exercise during pregnancy can benefit Baby's blood pressure
Tamera Mowry is pregnant with second baby