New Year's Eve,
Baby Style
Just because you have a baby, it doesn't mean that you can't celebrate New Year's Eve at home.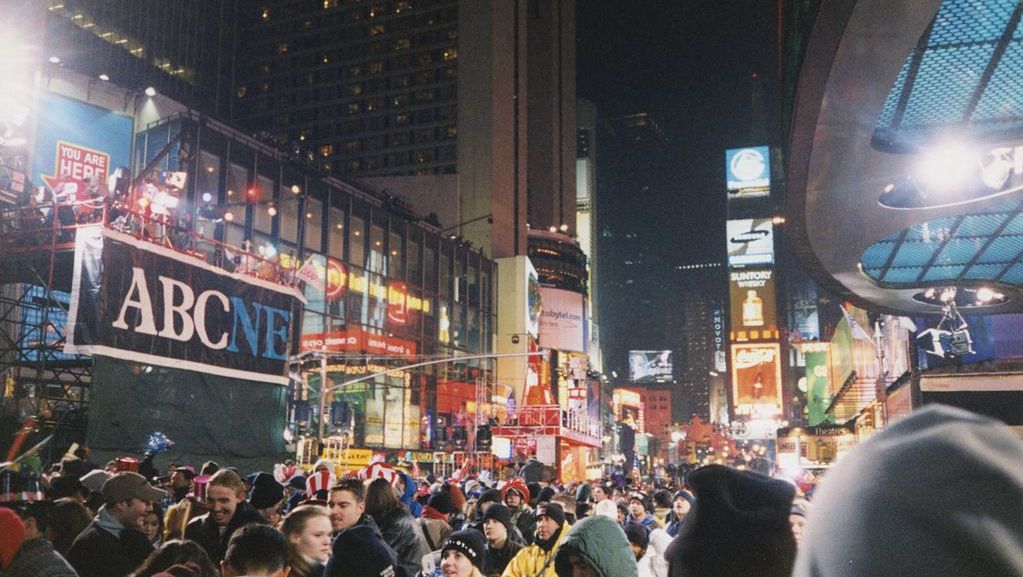 Photo credit: Wikipedia
If you don't feel like procuring a babysitter (or, let's face it, you'd rather just stay home this year), you can still ring in the new year with your baby by your side.
Bring on the snacks
A party is even more fun with yummy snacks. Keep your baby's abilities in mind — don't feed her grapes or hot dogs, and if she's still on a milk-only diet, you'll only need to worry about yourself and the bigger folks in your family. For yourself, try fresh veggies and hummus, sliced fruit and yogurt, sliced cheese and crackers and sparkling grape juice.
Family movie night
Rent a DVD or check out Netflix for some family fun. If your baby is your only child, there's a bonus — you can enjoy the freedom of watching whatever without worrying about your child being scarred for life.
Watch the ball drop — or not
Moms of babies may or may not be up for staying up until midnight. And on the other hand, perhaps your baby wakes for a feed at around midnight. Either way, watching the ball drop, while fun, isn't mandatory viewing, so don't stress if you can't hang until the clock strikes 12.
Have friends or family over
If you're up for it, invite a few fellow partiers over to celebrate the evening with you. Make sure that they know in advance whether you're planning to stay up late or if it'll be just a few hours of fun. Ask them to bring along a snack or two as well. You can play cards while your baby lounges, or you can take turns holding him while you chill on the couch.
Don't stress
Don't worry about making a big deal out of NYE if you're not feeling it. Do what you can and maybe you'll start a new fun family tradition, celebrating each year at home. Being with those you love is the most important part, and ringing in the new year with your baby, whether you're awake or not, is a precious memory.
More about the holidays
Keep the holidays going with this funny Christmas baby video
Adorable video documents Christmas with a baby
Occupy your little one this holiday season with new BabyTV app