Heartwarming Surprise As Dad Reunites With Family
Having a baby when your husband is deployed is insanely difficult, but one Indiana mom got a much-welcomed surprise when her husband came home.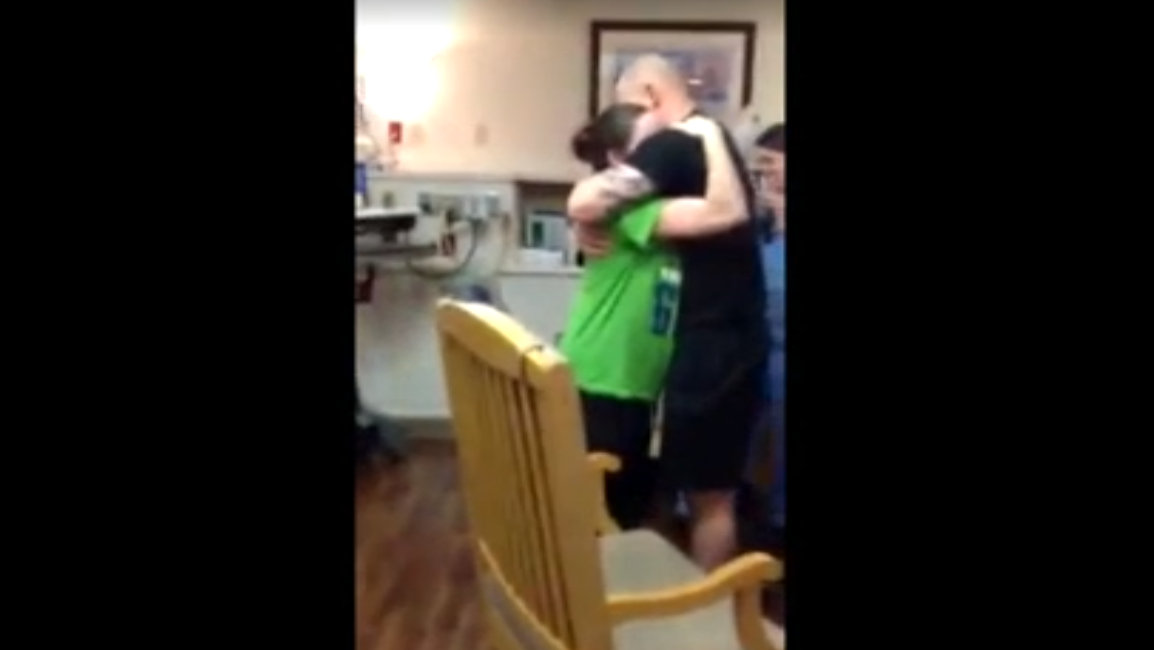 Photo credit: WTHITV
Brian Larner, Jr. had been in Kuwait for eight long months while his wife, Melody, took care of their little boy while pregnant with twins. Unfortunately, her new babies arrived seven weeks early.
Unknown to Melody, however, Brian was able to get leave granted and made his way to the hospital. He went to the hospital nursery, where Melody found him sitting in a rocking chair with their twin boys. Later, he wrapped himself up like a present under the family's Christmas tree for their 4-year-old son to open.
Military reunions always get me. You can tell Melody was overcome with joy at the sight of her husband cradling their fragile infants. And if you know me, you know I got a few tears in my eyes, too.
The holidays can be a difficult time if you're missing a loved one or family member, so I know that the Larner family will thoroughly enjoy the two weeks Brian is home before he goes back to his job in Kuwait.
More pregnancy and babies in the news
Mom in Washington has giant 15-pound baby
Monaco welcomes royal birth of twins
Omaha mom gives birth on same exit ramp twice