Your Christmas Will Never Be The Same With A Baby
Once you have your baby, your life changes in ways you never thought possible. This definitely includes the holidays, as this cute family proves with their adorable Christmas video.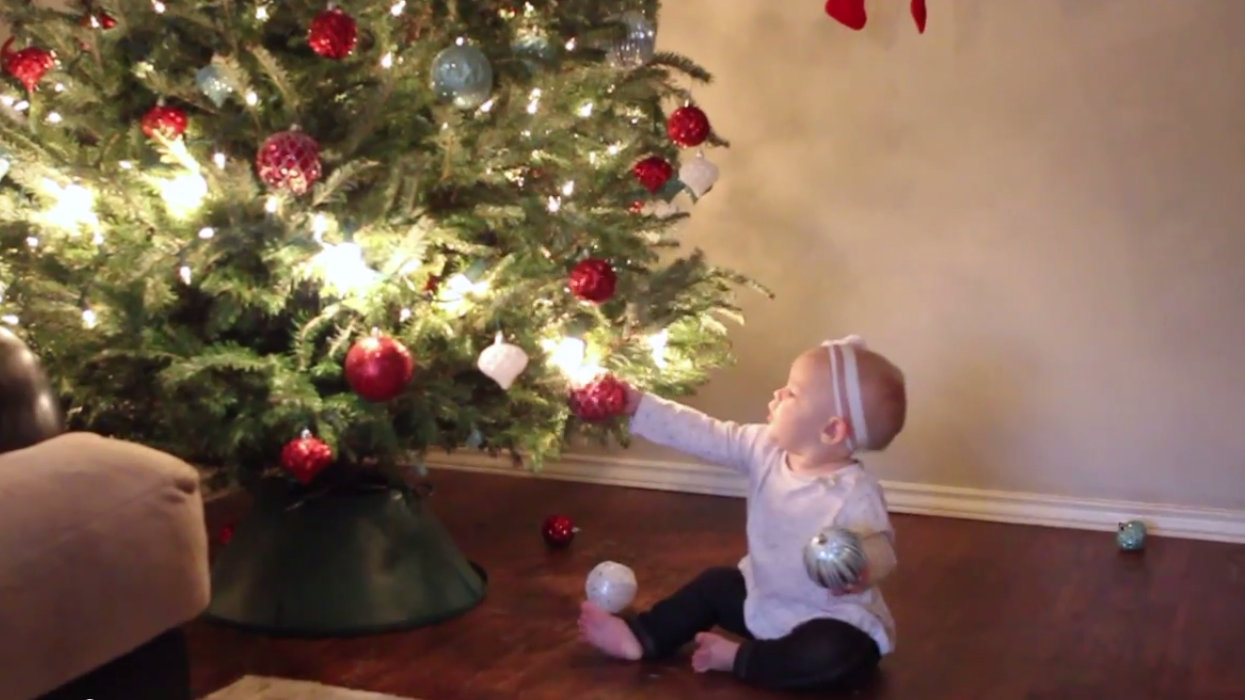 Photo credit: Esther Anderson/YouTube
It doesn't happen right away, of course, but it doesn't seem like it takes long — once you welcome a new baby into your home, you have to eventually childproof once she becomes mobile. This can put a serious damper on your regular Christmas traditions, as this adorable family outlines in their video titled "Christmas with a Baby."
Every second of the video is so relatable and incredibly sweet. When my kids were small, I didn't even bother with a full-sized tree — we opted for small ones that fit in the bay window with no easy access. I didn't put presents under the tree until Christmas Eve. And the sight of an ornament hook on the carpet was cause for panic. While mobile babies and toddlers can wreck the best-laid plans, this is how precious memories are really made, and while I watched this video, I got a tear or two in my eye (unsurprising, if you know me — I'm a weepy sort when it comes to babies growing up).
What changes did you make to your usual holiday celebrations when your baby was small, yet mobile?
Merry Christmas!
More holiday and kids
Holiday Gift Guide: Bath and bed
Holiday Gift Guide: Playtime
Holiday Gift Guide: Getting dressed