Curb Holiday Meltdowns With Cute New App
While the holidays are festive and fun, they can be tiring on a toddler, especially if you're traveling. Hook yourself up with an educational new app from BabyTV before you head out.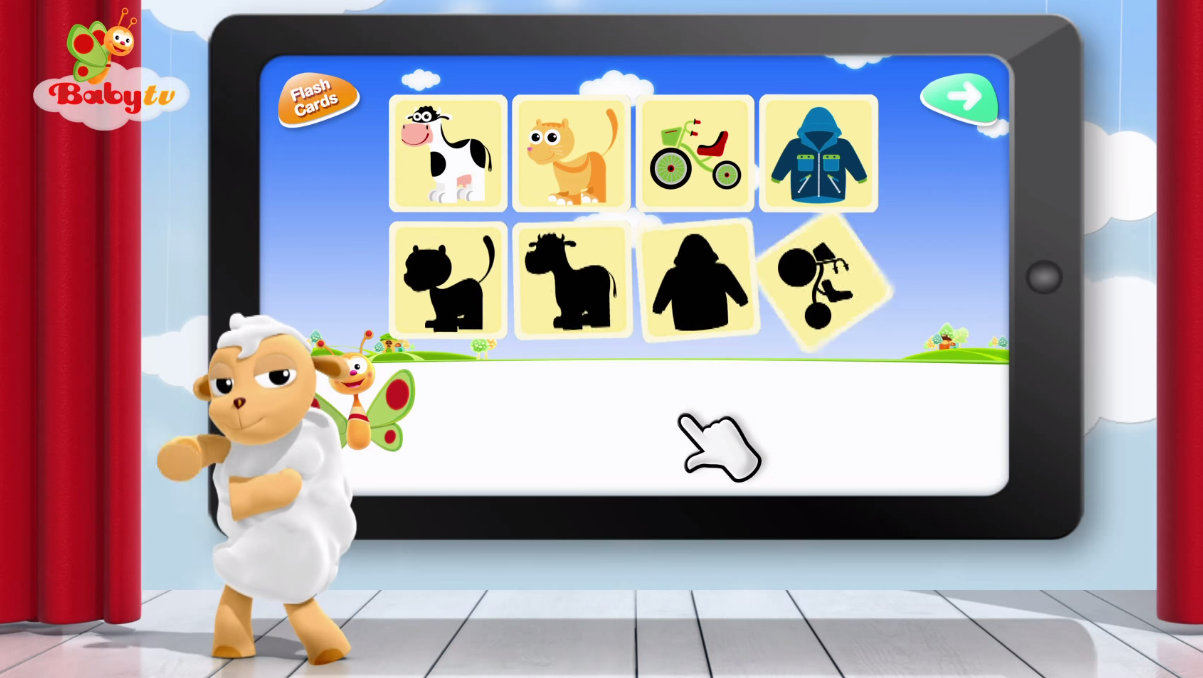 Photo credit: BabyTV/YouTube
I love BabyTV, a FOX International Channel that is the world's leading commercial-free channel for babies, toddlers and parents. Amazingly, it reaches over 100 countries worldwide and is available in 18 languages.
Seeing an opportunity to bring their audience a valuable exchange between the TV and their ever-popular digital devices, BabyTV has now launched their mobile apps. The new app is called Flip & Flash, and it's the ideal companion to the TV series by the same name. It introduces 200 new words for your little one, and it employs familiar, classic children's games like memory and matching to keep the play fun and inviting while prompting your child to say her very first words.
The games and activities are similar to what is shown on the screen in the Flip & Flash TV series that airs daily on BabyTV. The app features rewards, sounds and visuals to reinforce what is seen on screen.
It's available to download on iOS, Android and Kindle Fire.
More holiday fun
Holiday Gift Guide: Playtime
Holiday Gift Guide: Getting dressed
Holiday Gift Guide: For Mom