Aberdeen Mom's Baby Tips Scales At 15 Pounds
Even if you've had a couple 12-pound babies, you wouldn't expect your third to weigh nearly 15 pounds — but that's exactly what happened to a mom in Washington.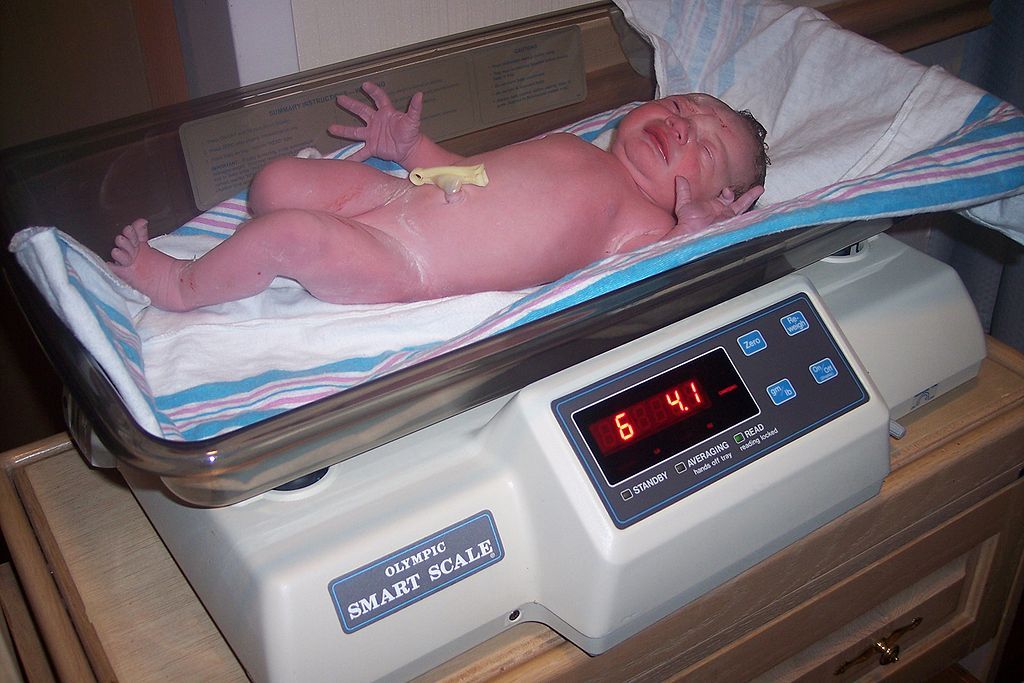 Photo credit: Wikipedia
A little tyke named Francisco was born at Grays Harbor Community Hospital in Aberdeen, Washington, and is making the news because of his enormous size — the lad weighed in at nearly 15 pounds.
Yessica Ortiz Delgado's first two children clocked in at around 12 pounds each, which is quite a bit larger than normal — newborns average 7 or 7 ½ pounds at birth. She reportedly had no idea that her third baby was going to break his older siblings' records by nearly three pounds.
It's reported that both mother and baby are doing well, which is great news. Babies that big often come with a few health issues that need sorting out, so hopefully Francisco was spared starting life out on the wrong foot.
It's interesting that the mom reports that she didn't have any idea she was expecting a super-sized child. My biggest baby was a relatively tiny 8 pounds, 9 ounces, but even with my smallest baby (who was 7 pounds, 15 ounces) I felt like I would burst. My skin stretched as far as it could (and even a bit more, as my stretch marks will attest to) and it really felt like there was no more room inside. As it was, my bladder was squashed, I couldn't draw a full breath and I was way off-balance with my gigantic belly.
How did this woman go about her day with nearly 15 pounds of baby crammed inside? I bet that sweet baby was so happy to get out and stretch out, and I bet his mom felt so much lighter once he was born.
More amazing births
Omaha mom gives birth on same exit ramp twice
Mom surprised when she gave birth to 14-pound baby (VIDEO)
Mom and daughter give birth on the same day