Twice Is Nice: Repeat Highway Birth For Nebraska Mom
Having a baby on the way to the hospital is a once-in-a-lifetime experience for parents — unless you're this couple from Nebraska. They've managed to do it twice, and in the same spot.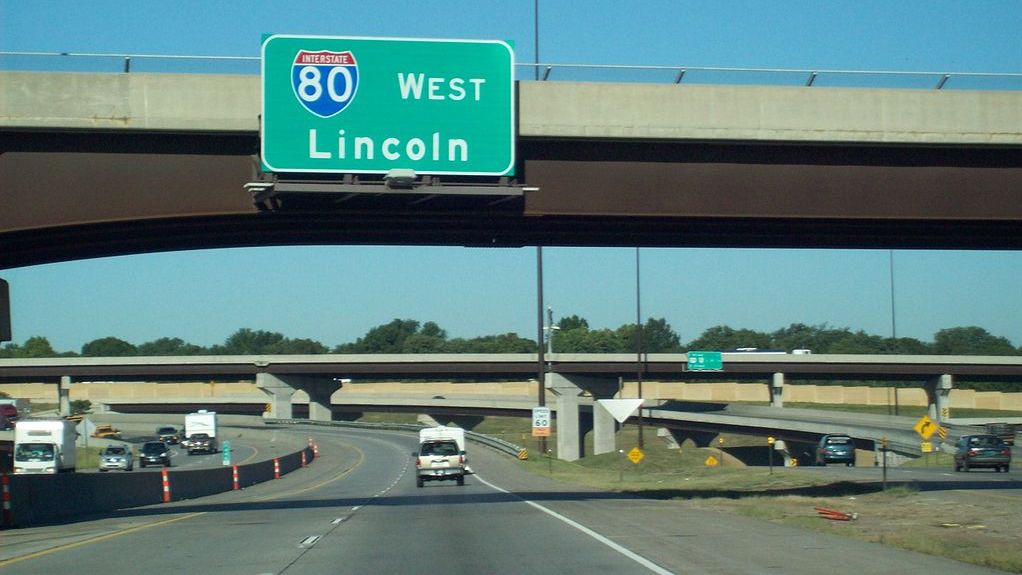 Photo credit: Wikipedia
There are many exit ramps off Interstate 80 in Omaha, Nebraska, but the 42nd exit holds special meaning for Sarah and Hugh Kam. It was the birthplace of their second child, and amazingly their third as well.
Fortunately, a delivery in a car was something the Kams had done before, but they were hoping to make it to the birth center this time. When Sarah's labor began, her contractions were irregular and sporadic. However, they suddenly buckled down and meant business, and she told Hugh they needed to head out right away.
Just in case, they covered the seats of their vehicle, but they thought they would have plenty of time to make it to their midwife for the delivery. But after they passed the first few exits on I-80, she realized that they weren't going to make it. He pulled off on the same exit they pulled off on in February, 2013, hoping to make it to a hospital in the area, but Sarah informed him they had to stop "right now" because the baby was coming out.
Unlike the first time, the couple was pretty calm. Hugh caught the baby and placed her on Mom's chest, then they carefully made their way to the midwife, who was ready and waiting for them. Both Mom and baby Evelyn were checked over, spent the night and went home the next day.
I wonder what the chances are that a couple will have a car birth two times, and what the chances are they'd be in the exact same spot both times? The stories for both births are simply amazing and will make for a fun family memory every time they pass that exit.
More cool birth stories
Mom and daughter give birth on the same day
Parking lot birth caught on camera
Woman survives 45 minutes with no pulse after birth