Baby Girl Tips Scales At 13 Pounds, 13 Ounces
A mom and dad got a huge surprise when their fourth baby was born and tipped the scales at nearly 14 solid pounds.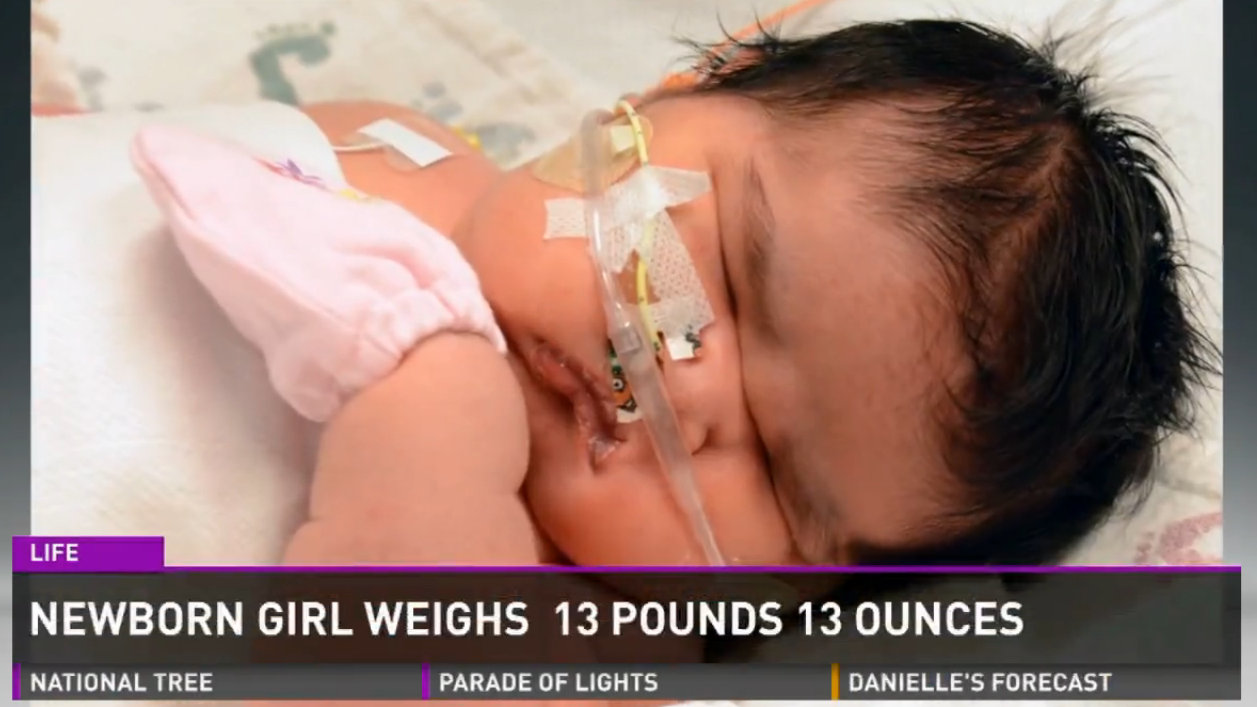 Photo credit: 9News
Colorado parents Alisha Hernandez and her partner, Francisco Garcia, were expecting an average-weighing baby when they went to the hospital to check in for her C-section. Instead, they were greeted with an enormous baby who weighed in at nearly 14 pounds.
Doctors had estimated before little Yasmin was born that she'd weigh around 7 pounds, which is a perfectly average newborn weight. While she did emerge at 22 inches in length, which is long but not insanely long, she was nearly double her expected weight.
Unsurprisingly, all of the hospital staff were just as shocked as her parents were when they saw her. Even after she was born, they thought that she'd weigh around 11 pounds, but they were way off.
After she was born, she was airlifted to Children's Hospital in Aurora, Colorado with her dad because of her low glucose levels. She was also having difficulty breathing. Her parents hope to bring her home soon to her four big sisters: Britney Gonzalez and Ximena, Yulissa and Yuliana Hernandez. Her mom and dad said none of her older siblings were near her size, and in fact, the combined weights of their twins was only 12 pounds.
Congrats to this family!
More awesome birth stories
Mom and daughter give birth on the same day
Parking lot birth caught on camera
Woman survives 45 minutes with no pulse after birth