Check Out This Catchy, Encouraging Breastfeeding Parody
There is no shortage of covers and parodies of Meghan Trainor's "All About That Bass," but this breastfeeding one may be one of the cutest out there.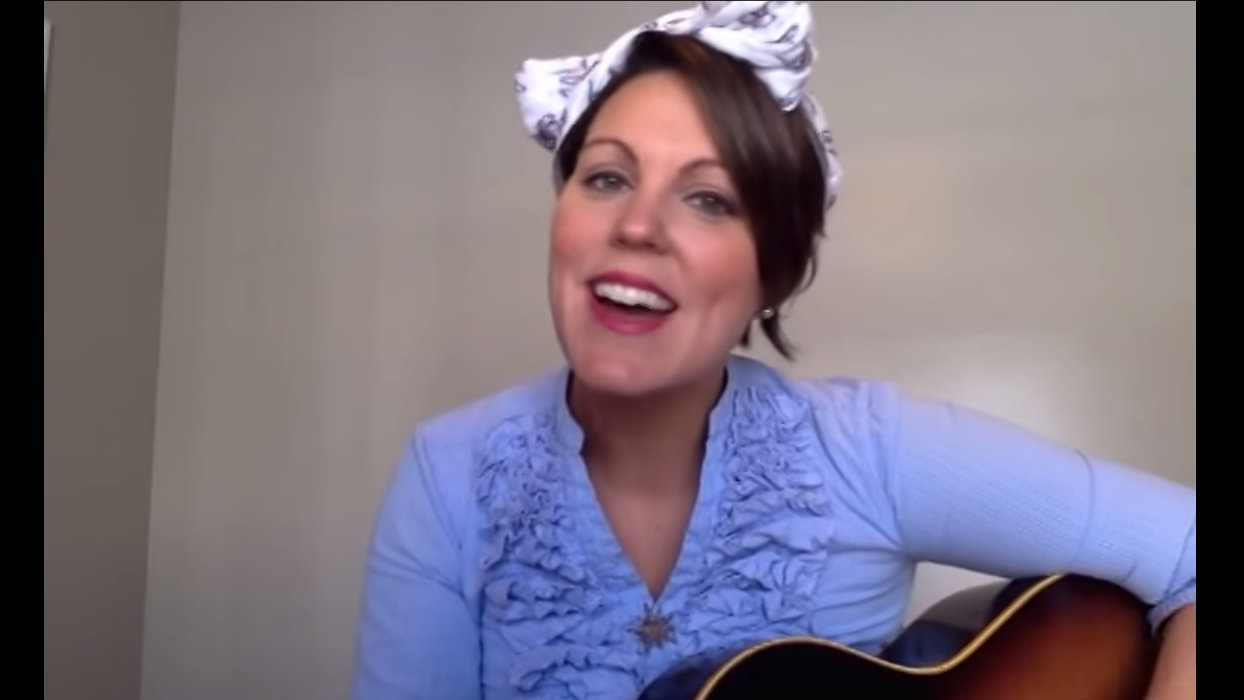 Photo credit: YouTube/Lori Burke
Yeah, it's pretty clear, the cow says "moo,"
But I can make it make it, like I'm supposed to do.
'Cause I got these new boobs my new baby chases
got all the right holds and I got La Leche!
A singer-songwriter from Pennsylvania, who is also a mom, was inspired to pen new lyrics for Meghan Trainor's "All About That Bass," instead making it "All About That Breast."
Lori Burke writes on her web page, "What I want to focus on is the good. The support. The love we have for our babies and our fellow moms. The support that even non-breast-feeding friends gave. I certainly did this for the La Leche League conference I am going to this coming April, and not for myself — breastfeeding is a far away memory for me now."
She's thrilled at how many people her video has touched, and it's super adorable, inspirational and, of course, catchy. Now this is a parody I can get behind.
More about breastfeeding
Italian doctors bribed to push formula over breastfeeding
Breastfeeding license plates are a possibility in Virginia
Breastfed babies may have long-lasting protection from certain infections