Baby Caught After Being Dropped From Window During Fire
It's a situation nobody wants to find themselves in, but a family is thrilled that their baby girl was caught when they were forced to escape their burning home.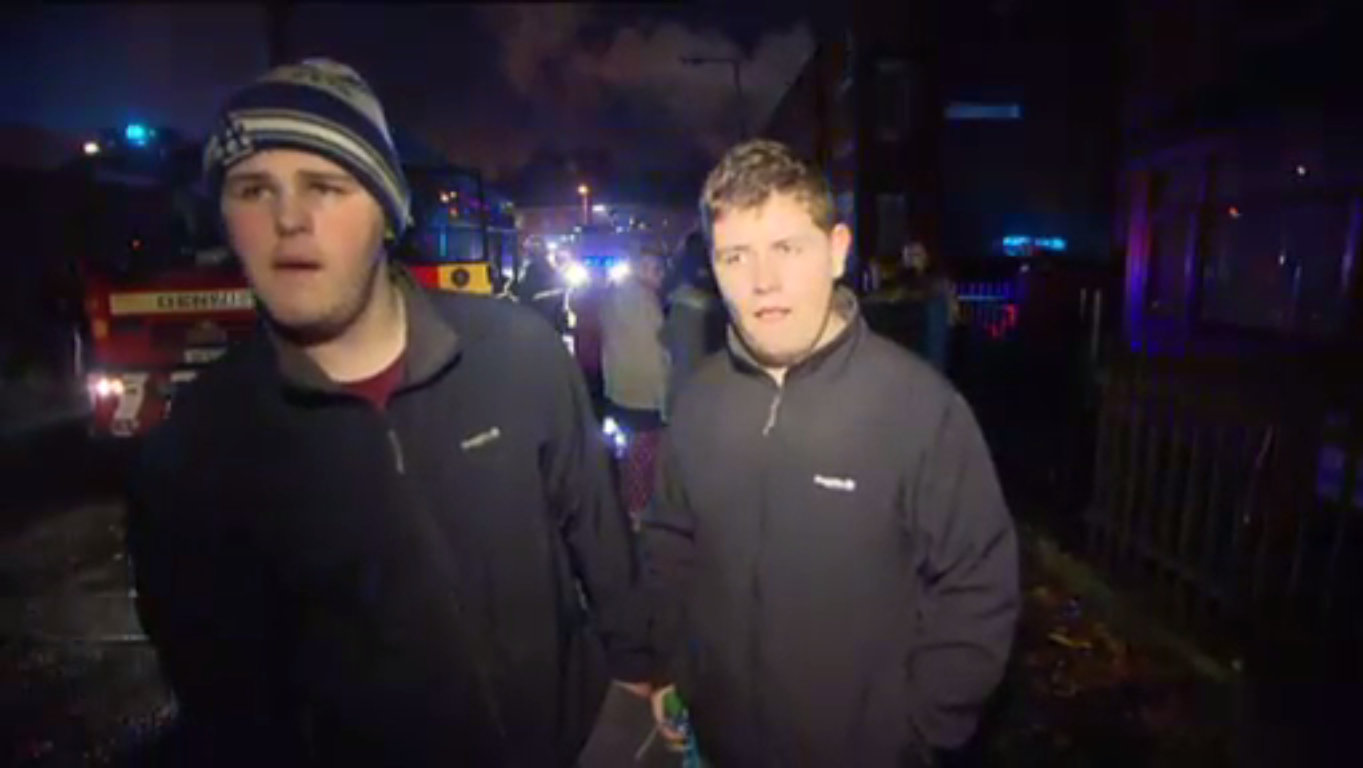 Photo credit: RTÉ News
A family is grateful they and their baby girl are alive after their home went up in flames.
Mark Furlong tells RTÉ cameraman Magnus Kelly how he caught a baby thrown from a burning building in Dublin. https://t.co/r5S4lmxgA0

— RTÉ News (@rtenews) November 25, 2014
If you happened across a house fire and people were begging you to catch a baby, could you? Fortunately for this Irish family, a neighbor happened to be in the right place at the right time as they were forced to drop their three-month-old baby girl out the window to save her from the flames.
Also rescued were the baby's parents, her mother's two siblings and her grandmother. They were all taken to the hospital to be treated for smoke inhalation and other injuries, but all occupants of the home made it out alive.
Those who caught the baby and helped the other family members say they are not heroes, that they only did what they had to do. But these actions were selfless and amazing, and they should be proud of themselves for helping save a family.
More parenting in the news
Mom dies during birth, but baby survives (VIDEO)
Mom-to-be surprises soldier husband with pregnancy announcement
Should you crowdfund your second child?