Mom-To-Be Chooses C-Section To Save Baby Boy
A Colorado mom suffered a rare complication during her second labor, and unfortunately passed away — but her little boy made it.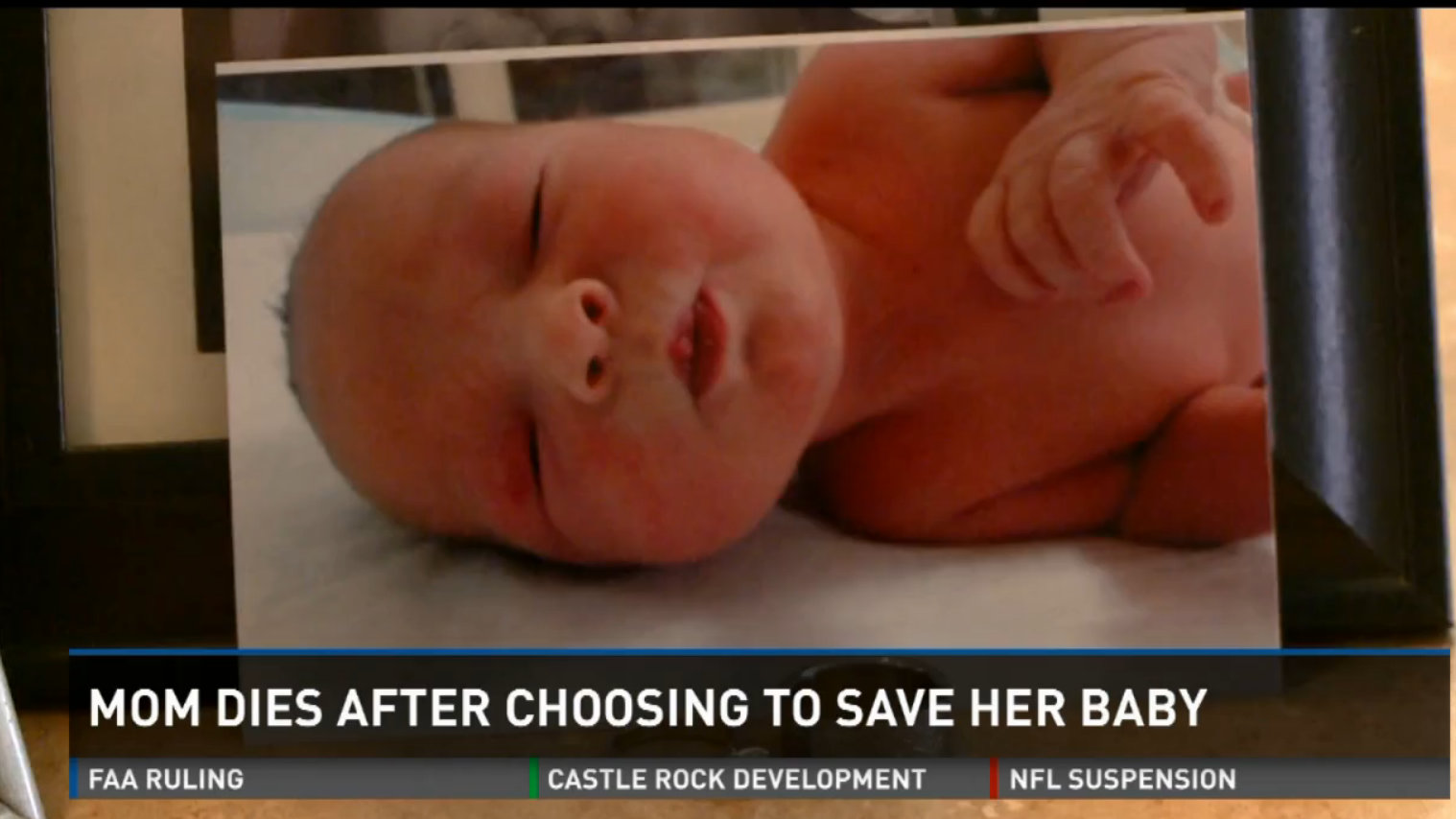 Photo credit: 9NEWS
Karisa Bugal was in labor with her second baby when she developed a life-threatening condition called amniotic fluid embolism. She made a choice to deliver her son via the fastest way possible, and she didn't survive the emergency C-section. Her baby boy, however, did.
A tragedy
An amniotic fluid embolism, where the amniotic fluid (or parts of the baby's skin or hair) enters the mother's bloodstream, is not preventable and you can't predict when it will happen. It is also quite rare, but for Bugal, it was a terrible reality. Her baby's heart rate begin to dip around the same time the diagnosis came through, and she chose to undergo an emergency C-section so her baby would have a better chance of making it.
She decided to be put under general anesthesia because it was faster — her doctors were concerned that by the time a spinal block was put into place, her baby may not have survived. Unfortunately, she was the one who didn't survive, as she passed away shortly after his birth.
She did wake up after the surgery, asked about her baby and how big he was, which turned out to be her final words. Her baby, Declan Jay, was born healthy and weighed over seven pounds at birth.
How scary, tragic and heartbreaking. Her husband, Wes, is now faced with the challenge of raising two young children while grieving for their mother. And how brave of Karisa to sacrifice herself for her baby boy.
Amniotic fluid embolisms are often fatal, and as mentioned, they aren't preventable. Fortunately, they are quite rare, with some studies reporting that they only occur in one out of every 20,000 or so pregnancies.
More pregnancy in the news
Mom takes birth control pills, has triplets anyway
Cytomegalovirus at birth can cause permanent hearing loss
Study suggests a heightened immune response in pregnant women with the flu