How Do You Surprise A Soldier? With Tiny Little Shoes
A mom-to-be shocks her husband with a pregnancy announcement, capturing his adorable reaction — and an F-bomb — on video.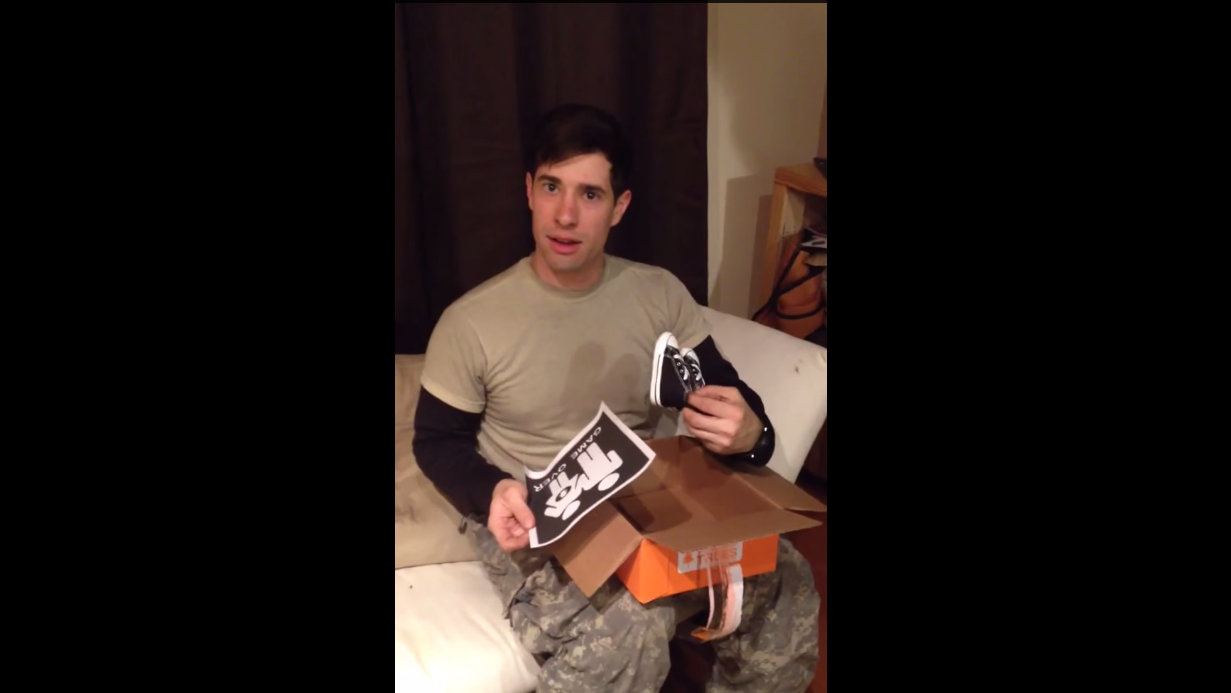 Photo credit: YouTube/mungerrachel1
"Is this going on YouTube?" a soldier named Dale innocently asks, as he dives into a present from his wife. "No," she answers back, and then he opens his gift, which is the surprise of the year.
Note: Dale expresses massive shock, which includes an F-bomb — so turn your speakers down if you're at work or around your kids!
I love pregnancy announcements, and now that cellphones are owned by so many, more and more videos are popping up that capture moments that we weren't privy to even just a short decade ago. I just adore this guy — seeing his smile when he first opens it, and once it sinks in what he's looking at, the look of shock that washes across his face is absolutely priceless.
If I was going to record a pregnancy announcement, I would definitely need to think of something clever — because when I announced my pregnancies, it was mainly me handing over the pregnancy test in blind shock to my husband. This doesn't mean I wasn't delighted; it was more of a huge surprise each time, even though I wanted to have a baby.
How did you announce your pregnancies?
More fun stories
Should you crowdfund your second child?
Pickpocket couple targeted women pushing strollers
Can you reduce your child's risk of celiac disease?