Avoiding Eczema On Baby's Sensitive Skin
The same soft, smooth skin you love to snuggle up to is exactly what makes Baby's skin extra vulnerable to cold weather. See our picks for protecting your babe's delicate skin this winter.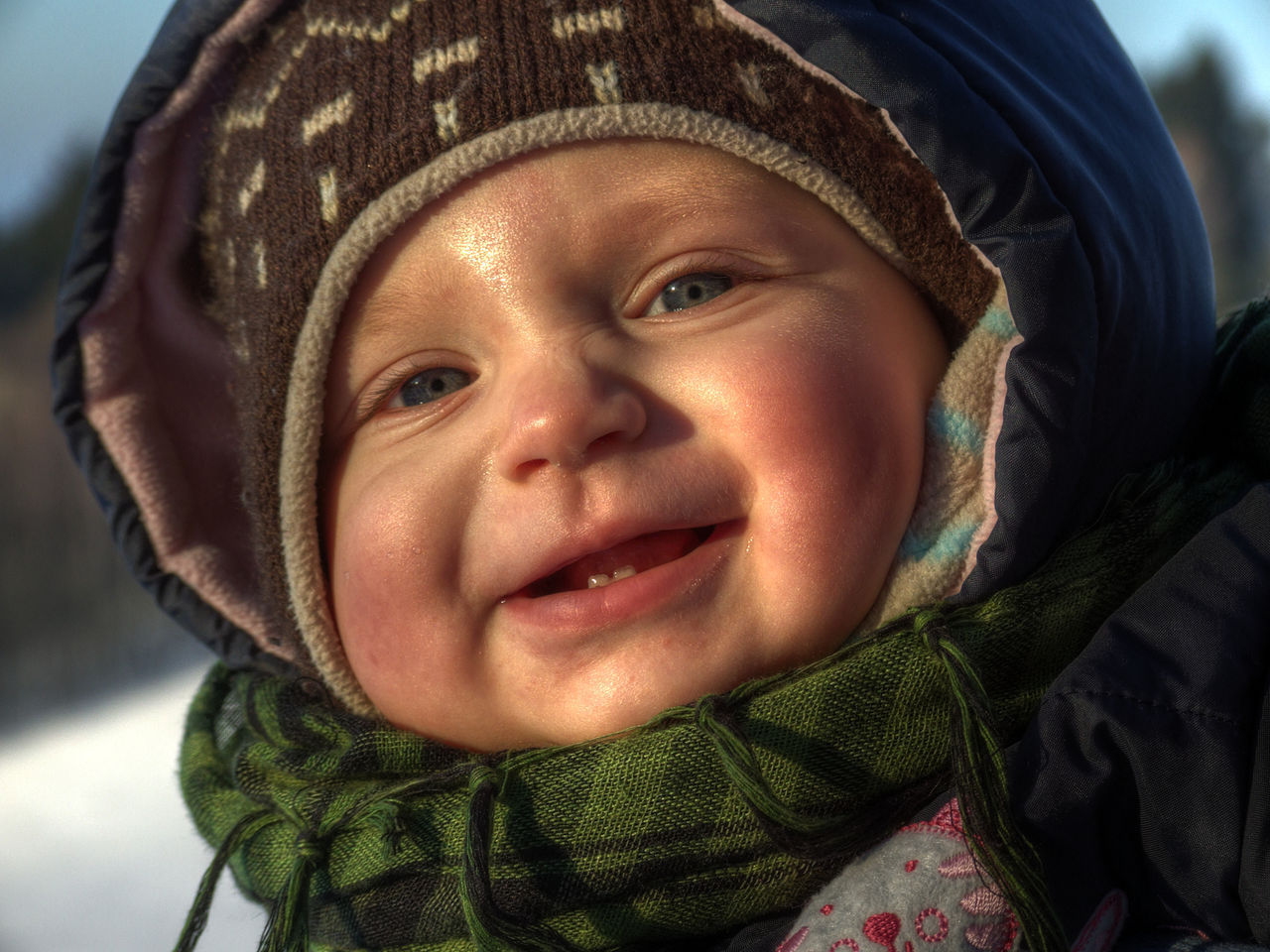 Photo credit: Kozuch/Wikimedia
As a newborn, my daughter had perfect skin. Flawless, soft and cuddly.
But as soon as the weather turned cold, she started having troubles with dry skin. Here are a few favorite products we use to keep her skin from drying out.
Heavy-duty ointment
When my daughter first started getting irritated skin, my dermatologist recommended Eucerin Aquaphor Healing Ointment (Eucerin, $14). This stuff is amazing! We tend to use it only when dry patches appear, but the results are immediate and noticeable. Our dermatologist also recommended putting it on as soon as our daughter gets out of the bath to help lock in moisture.
Everyday eczema care
For a daily moisturizer, I'm currently liking Babyganics Eczema Care Skin Protectant Cream (Target, $5). This eco-friendly baby product is just heavy enough to offer an additional layer of protection, but light enough to easily smooth on. The bottle is easy to stick in the diaper bag so you can throw some on to add an extra layer of protection before playing outdoors.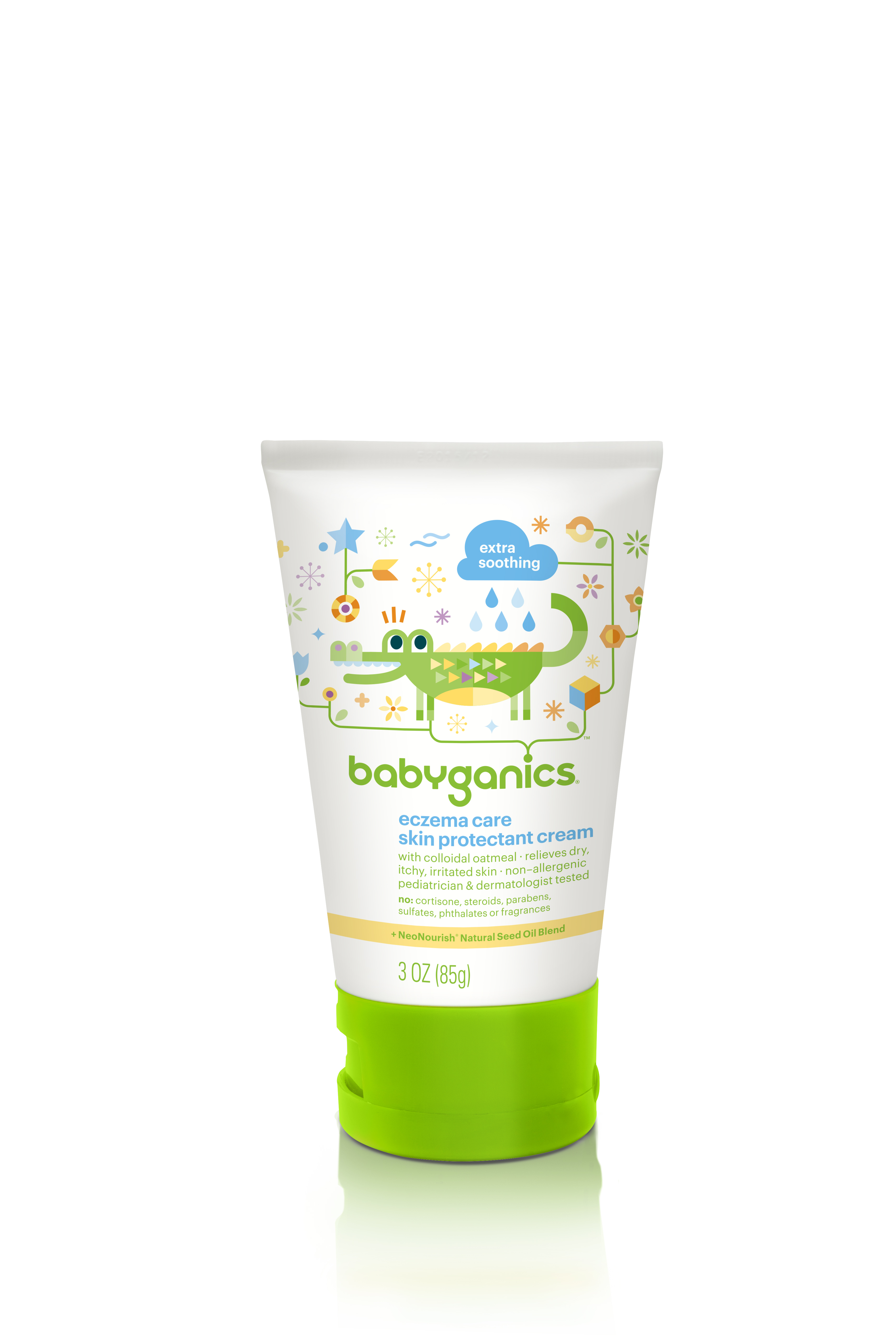 Moisturizing bath wash
Some experts suggest skipping daily baths to avoid further drying out skin, but for us, bath time is part of our bedtime routine and our designated daddy/daughter time. Instead, we like using a moisturizing kid-friendly soap. Try Babyganics Moisturizing Therapy Cream Wash (Amazon, $10).
Adding moisture to the air
Once temperatures drop and your heater runs 24/7, a cool-mist humidifier can help increase air moisture in your baby's nursery. Humidifiers can also help Baby breathe easier if he gets a cough or cold. We have this cool mist humidifier in white (Crane, $55) so it can go in any room of the house, but it also comes in fun kid-friendly colors. Just make sure to change the water often and keep it out of your kiddo's reach.
Staying warm
Of course, keeping Baby bundled up is a must for protecting her skin. Last winter, when my daughter was only 6 months old and not really mobile, we loved this furry hooded baby bunting (Carter's, $15). We didn't have to fuss with layers or a separate hat or mittens. If you do go the hat/mitten route, try this baby set with a Velcro fastener that can help the baby gear stay put (Goumikids, $40).
Now that my girl is an active toddler, I'm trying to find a hat-and-mitten set that can take a beating in the snow and can be easily washed. These North Face toddler mitts (Zappos, $30) and adorable Patagonia Kids baby shelled hat (Zappos, $35) are on my lust list.
The writer received Babyganics products so she could try them out. All opinions expressed in the article are based on the reviewer's own assessments of the products.
More winter baby gear
Keeping Baby's tootsies toasty during winter
Winter fashion for your tot
Cold weather gear for Baby