Little Pim Offers Language Immersion For Babies On Up
Time spent with native speakers and language immersion are the best way to pick up a second language, and Little Pim offers all that and more.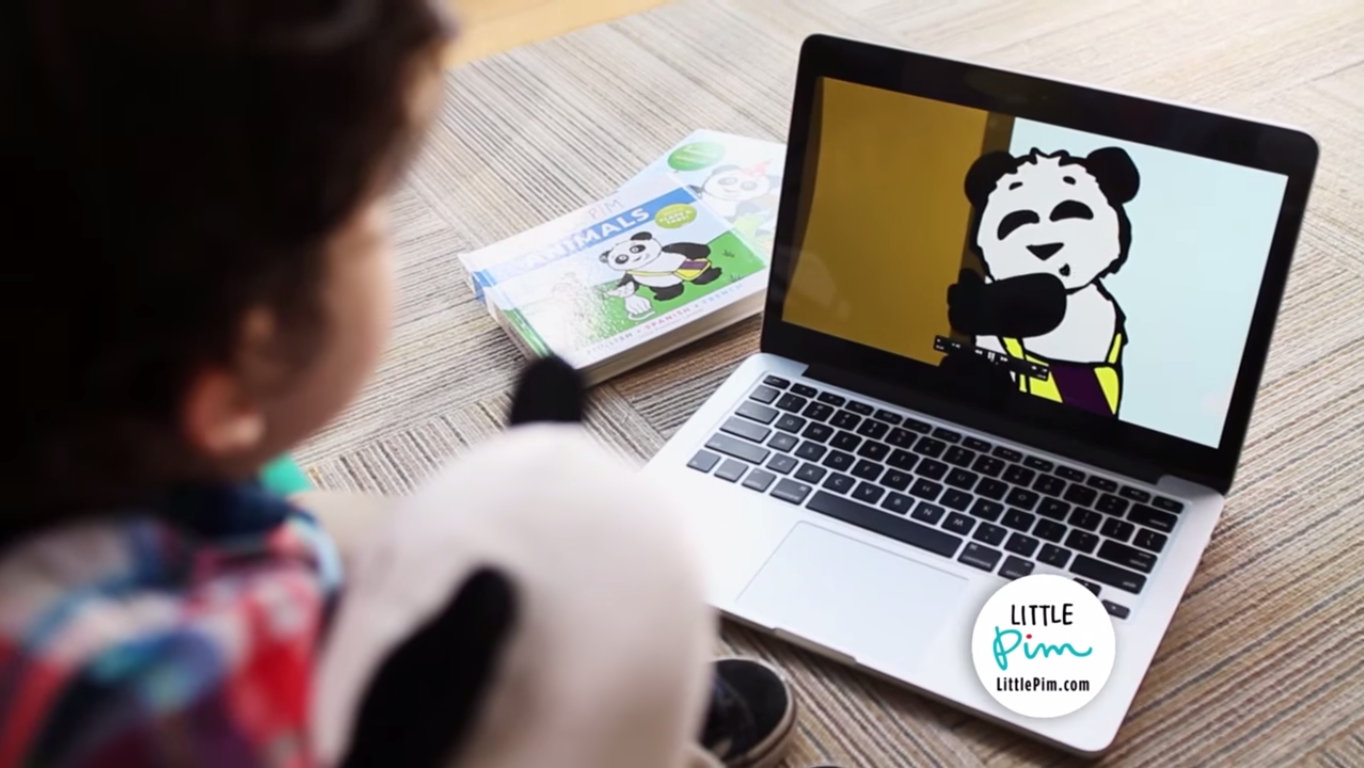 Photo credit: YouTube/LittlePimCo
Do you wish you had the ability to teach your baby a second language? Little Pim makes it easy with their amazing language immersion line of products designed for children from 6 months to 6 years.
Little Pim knows that learning a foreign language comes naturally for children when they start at an early age. When you think about typical American schooling, our kids are often not exposed to a second language until they are in middle school. While languages can be picked up later in life, they're far easier to master when kids are little. Little Pim's program is specifically designed to promote language learning for children from ages 0 to 6 — the time when their brains are hard-wired to easily learn up to three languages.
There are a ton of languages to choose from: Spanish, French, English as a Second Language, Mandarin Chinese, Russian, Italian, German, Japanese, Arabic, Hebrew, Portuguese and Korean. Little Pim is the adorable cartoon panda bear who will be your child's "teacher." Your child can learn 360 words and phrases, which provides the essential building blocks for language learning. Each video has a unique child-friendly theme that captures their attention, such as colors, eating, playtime and feelings.
Our take
We received the Spanish Complete Set (Little Pim, $199) to check out, and I was blown away. It comes with six DVDs, two flash card sets, four board books, a CD and a Little Pim plushie.
I love everything, and even though I know very little Spanish, I'm learning right along with my child. That's the beauty of immersion language — it is presented naturally, and the DVDs feature native speakers which give you and your child an extra benefit.
The books, flash cards and CD give your child even more opportunity to keep on learning. I like to pack either a book or a flash card set along when we are going to be out of the house visiting friends or relatives, and it can be fun to get her little friends in on the fun.
The Little Pim materials make excellent Christmas gifts. You can buy the whole set, or just the components you need.
Note: I received the Little Pim Spanish Complete Set for review, but all opinions are honest and my own.
More awesome products
Formula-feeding gear to make Mom's life easier
Keeping Baby's tootsies toasty during winter
Newlie: A diaper bag for hip parents