The Only Diaper Bag You'll Ever Need
On the hunt for the perfect diaper bag? We put the 7 A.M. Enfant Voyage Diaper Bag to the test. See if it lives up to the hype.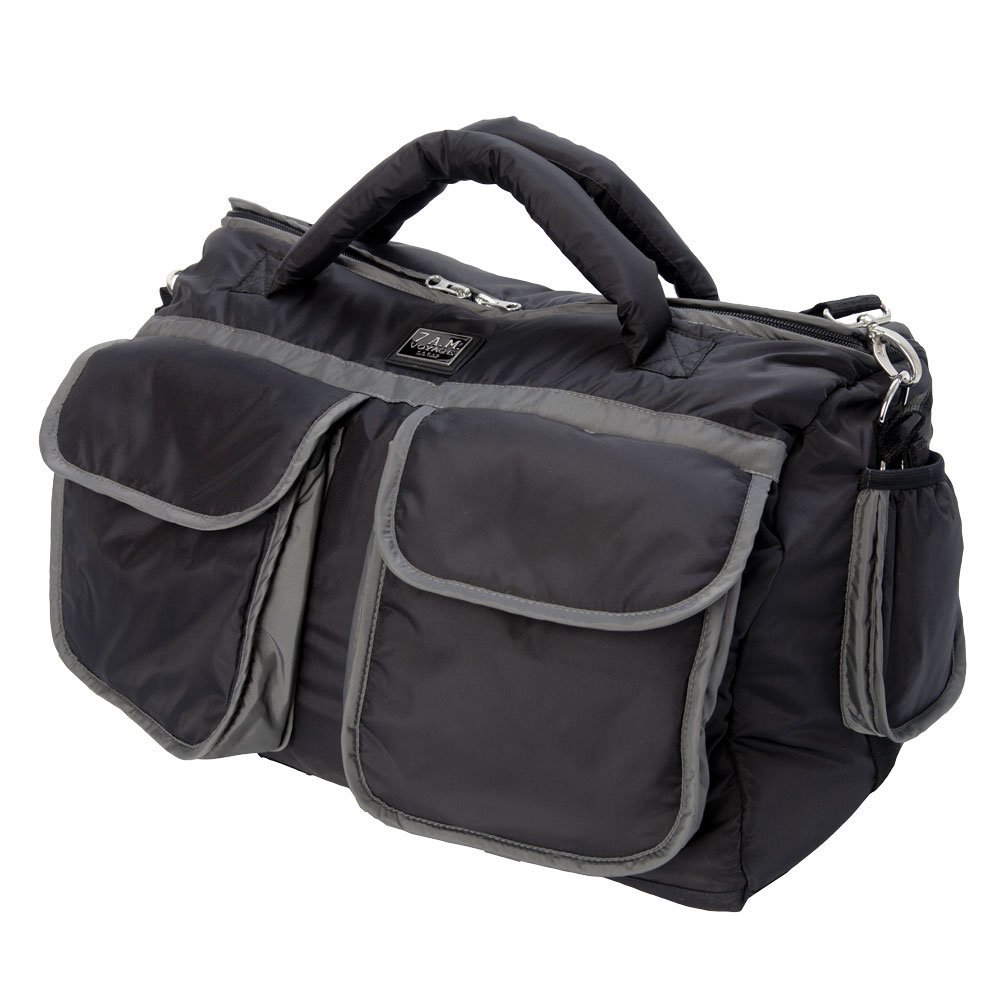 The rundown
Product: Voyage Diaper Bag, 7 A.M. Enfant, $98-$118
The Voyage bag is a lifestyle diaper bag designed to keep the whole family organized. Multiple pockets on the exterior allow for quick access while mesh interior pockets help keep baby gear organized. Lightweight, water-repellent fabric makes this a practical choice for families on the go.
Our take
This diaper bag can hold a lot of baby stuff. It has pockets galore, both on the exterior and interior, to help keep everything organized. Unlike other diaper bags I've tried where you can only access your stuff from the top of the bag and have to dig through to get to the bottom, this one has a large zippered front opening that essentially lets you open the whole bag up and quickly find what you need.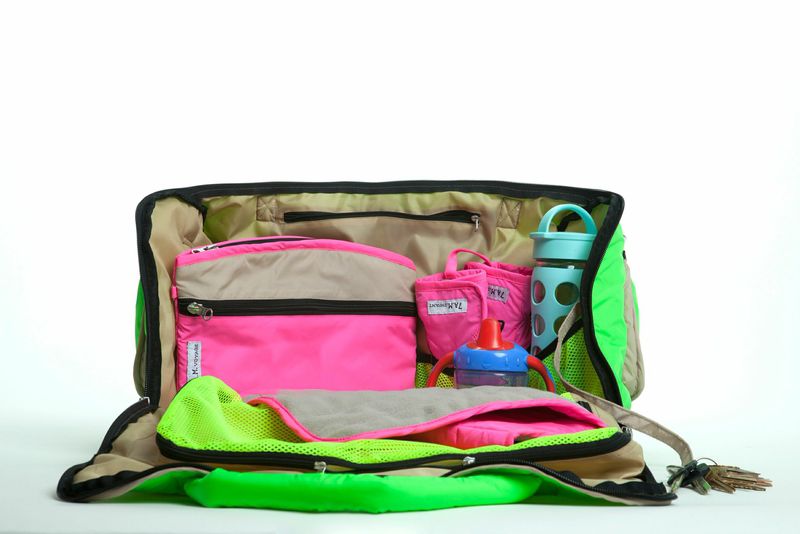 And guess what? There's plenty of room for your things too.
Something I hate about regular diaper bags is the lack of space for Mom's stuff. Either you have to carry your purse essentials (wallet, keys, etc.) in a pocket of the diaper bag and transfer them to a purse when you go out alone, or carry your purse separately in addition to the diaper bag. With this bag, there's enough room to fit a small cross-body purse inside, which you can take when the whole bag isn't needed.
My favorite feature is that it can fit my 15-inch laptop. Plenty of diaper bags fit a 13-inch laptop or an iPad, but it's hard to find one that can hold a bigger laptop. Why is this important? I work from home and constantly travel with my laptop so I can bang out some work while my daughter naps. Work-from-home moms and mompreneurs on the go will appreciate this detail.
Accessories include:
1 Insulated bottle holder that doubles as a lunch box
1 Zippered pouch that can be used as a clutch
1 Changing pad with soft fleece lining
Notable features:
Lightweight fabric that's water-resistant
Stroller straps allow the bag to hang from any handle bar
Long cross-body strap means you can be hands-free
Exterior pockets give you quick access to essentials like keys and phone
Interior mesh pockets helps keep baby gear organized
It's machine washable and easy to wipe off
Multiple color options to choose from, including both metallics and bright hues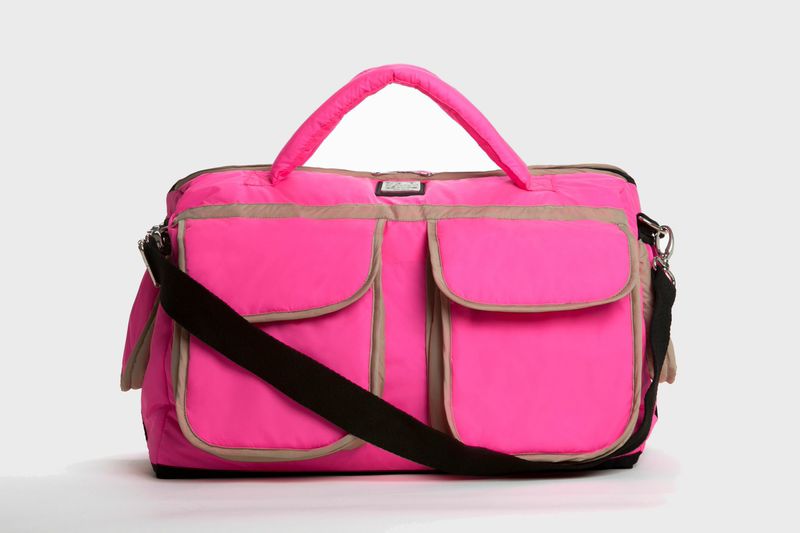 Things to consider
It's a big bag. I tested the larger bag, which is 17 inches wide. The benefits of being able to carry a laptop and purse inside the larger size outweighed the cons for me. However, parents who only carry a small amount of gear for one kid might find the large size too big. The smaller 15-inch version might be a better option for some.
Collapsible fabric. The nylon fabric that makes this diaper bag so lightweight and maintenance-free also means it's a little unstructured. While this could actually be a good thing because it makes it easier to stick in tight spots like a stroller storage basket, it also means the bag loses shape if there isn't much stuff in there.
The bottom line
This diaper bag is the ultimate workhorse. It can take you from play date to day at the zoo to weekend at Grandma's house. The gender-neutral design and colors means its a bag that Dad won't feel embarrassed to carry. Plus, once you outgrow the diaper bag phase of life, it would make a great gym bag.
The writer received a Voyager Diaper Bag courtesy of the brand so she could test it out. All opinions expressed in this article are based on the reviewer's own assessments of the products.
More product reviews
Review: Mamas and Papas Armadillo Stroller
Our favorite skin-care products for the mom-to-be
Review: OXO Seedling High Chair