Amazing: Uncle And Niece Share Same Birthdate
A mother and her daughter had babies on the same day, in the same hospital and with the same doctor. How cool is that?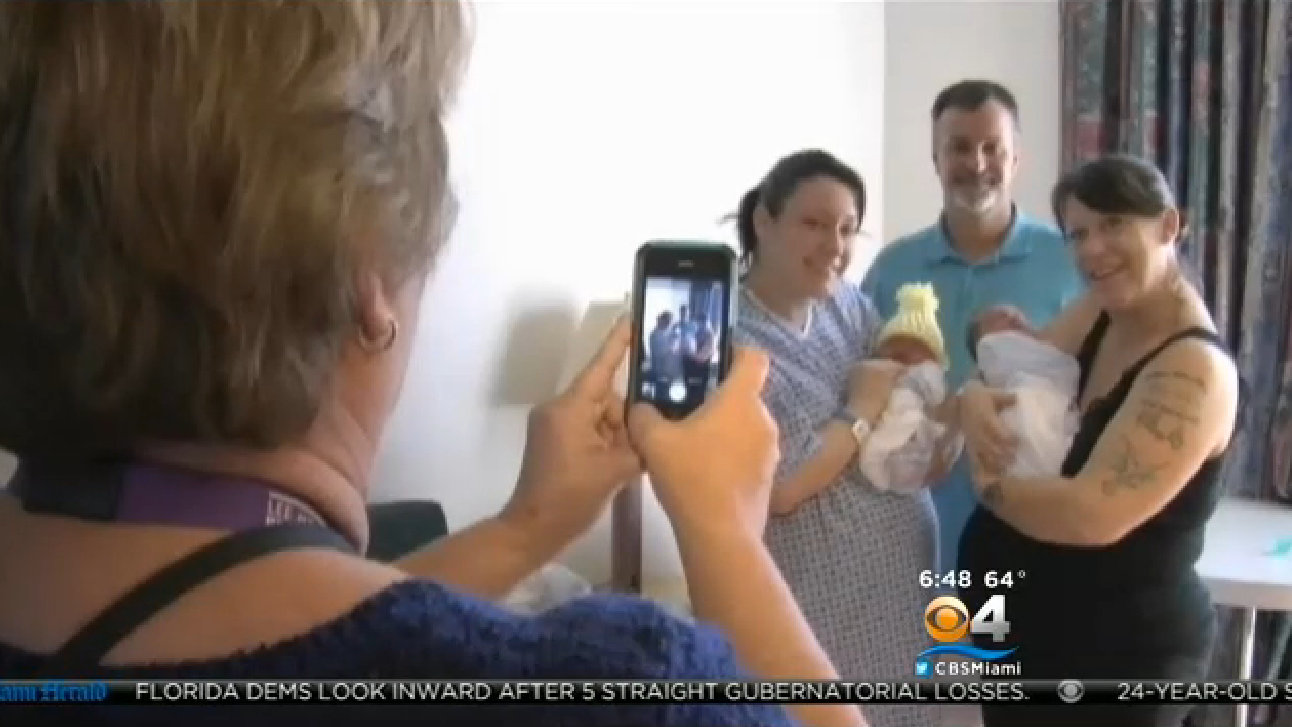 Photo credit: CBS Miami
Heather Penticoff and Destinee Martin both gave birth to babies on Nov. 11. The amazing thing? One baby, named Damien, is the uncle to the other, and he's also the very, very little brother of one of the new moms.
All in the family
The women say that it's like twins in the family, but it's even more unique than that. I've often heard of aunts and uncles being close to a niece or nephew in age (for example, my aunt is less than two years older than my brother). But it's probably more rare for an uncle and a niece to be born on the same day. It's reported that they were born about three hours apart, but it isn't specified who came first — the uncle or his niece.
Although both women had their labors induced, the reasons were different. And even though they had the same due date, they never expected to actually have their babies on the same day.
"To have my mom going through it with me is actually like probably the most special, amazing thing ever," Penticoff told CBS Miami.
What a cool experience for both mother and daughter, and how neat that the babies share the same birthdate and will likely grow up as best friends.
More awesome birth stories
Parking lot birth caught on camera
Woman survives 45 minutes with no pulse after birth
Preemie baby delivered breech in his parents' car