Favorite Bottle-Feeding Gadgets
Our picks of bottle-feeding favorites for new moms.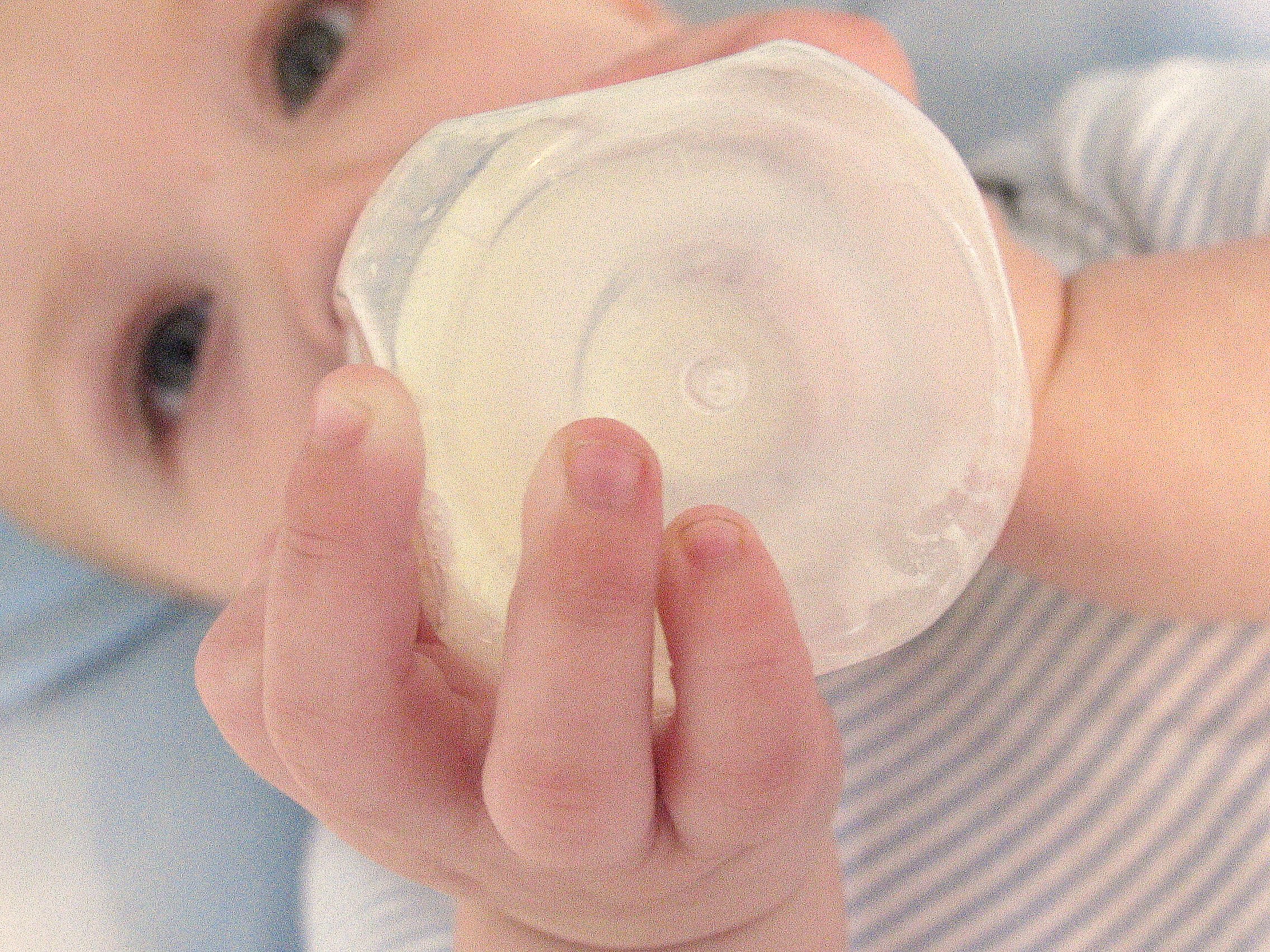 Photo credit: Nerissa's ring via Flickr, Bottle III
While I fall into the camp of "breast is best" whenever possible, the reality is many women turn to formula feeding for a variety of reasons.
Any new mom-to-be who consulted the list of formula feeding "must-haves" as part of a standard baby registry knows the overwhelming feeling that comes with trying to decide which items are necessary and which will get used once.
To help you out, here's a list of favorite formula-feeding products to check out:
Portable formula container
You won't want to lug around a ginormous canister of formula when you're running errands. That's where a portable formula dispenser comes in handy. You can store pre-measured scoops of formula so it's easier to throw in a diaper bag and make a bottle on the run. While I liked this Munchkin Formula Dispenser (Toys "R" Us, $4) since it stored enough formula for up to three bottles, I found it a little bulky. Stackable formula containers are easier to stash upright in a diaper bag and you can take along just the amount you need.
Stackable Formula Containers, OXO, $12
Deluxe formula dispenser
OK, a premium formula dispenser doesn't exactly fall in the "must-have" category, but it sure is nice to have. Mothers of multiples and stay-at-home moms will particularly dig the convenience of a countertop dispenser that prepares a bottle perfectly every time. From measuring out the formula to warming the water, this gadget will have baby's bottle ready for you in just seconds. I was able to check out a sample of this gadget for review. It's basically like having a personal barista for your baby. Pretty sweet, huh?
Formula Pro, Baby Brezza, $160
Sanitizing bags
I regularly used quick-steam bags for cleaning breast pump accessories, but I also really liked them for cleaning bottles too. They are particularly helpful for traveling since they don't take up any space in your suitcase and most hotels have microwaves available. So much easier than the old-school way of boiling water!
Medela Quick Clean Micro-Steam Bags, Amazon, $6
Dishwasher basket
A dishwasher makes washing bottles so much easier, but rogue bottle parts can slip through the cracks and end up on the bottom (so much for sanitizing!). A dishwasher basket will help keep all the random nipples, caps and other bottle accessories from sliding around.
Munchkin Deluxe Dishwasher Basket, Amazon, $4
Drying rack
Even if your dishwasher has a good drying cycle, there are lots of nooks and crannies for water to collect in on some bottles and nipples. A small counter drying rack will help air out small parts before putting them away. Plus, it's totally cute.
Boon Grass Countertop Drying Rack, Buy Buy Baby, $15
Travel caps
When making bottles on the run, it helps to have a travel cap to use while mixing formula in the bottle. Sure, you can pinch the bottle nipple while mixing up the bottle, but it can get a little messy.
Dr. Brown's Standard Storage Travel Caps Replacement 3-Pack, Amazon, $3
Bottles you (and your baby) love
Avoid the nesting urge to stock up on a gazillion bottles. Instead buy (or even better, borrow) a few different bottles to see which one your baby prefers. My daughter wasn't particular about the occasional bottle she got, but I really liked the Tommee Tippee bottles for the natural shape. Like all baby products, you have to find the one that works best for you.
Tommee Tippee Closer to Nature 5-Ounce Bottle 3-Pack, Babies "R" Us, $22
More on feeding baby
Holiday shopping guide: Feeding Baby
Shazi Visram, founder of Happy Family, chats organic eats
NurturMe continues to change how we feed our babies