Gerber Under Fire For Unsubstantiated Claims About Baby Formula
The baby product giant Gerber is facing a lawsuit filed by the Federal Trade Commission due to claims that appear in their marketing campaigns for infant formula.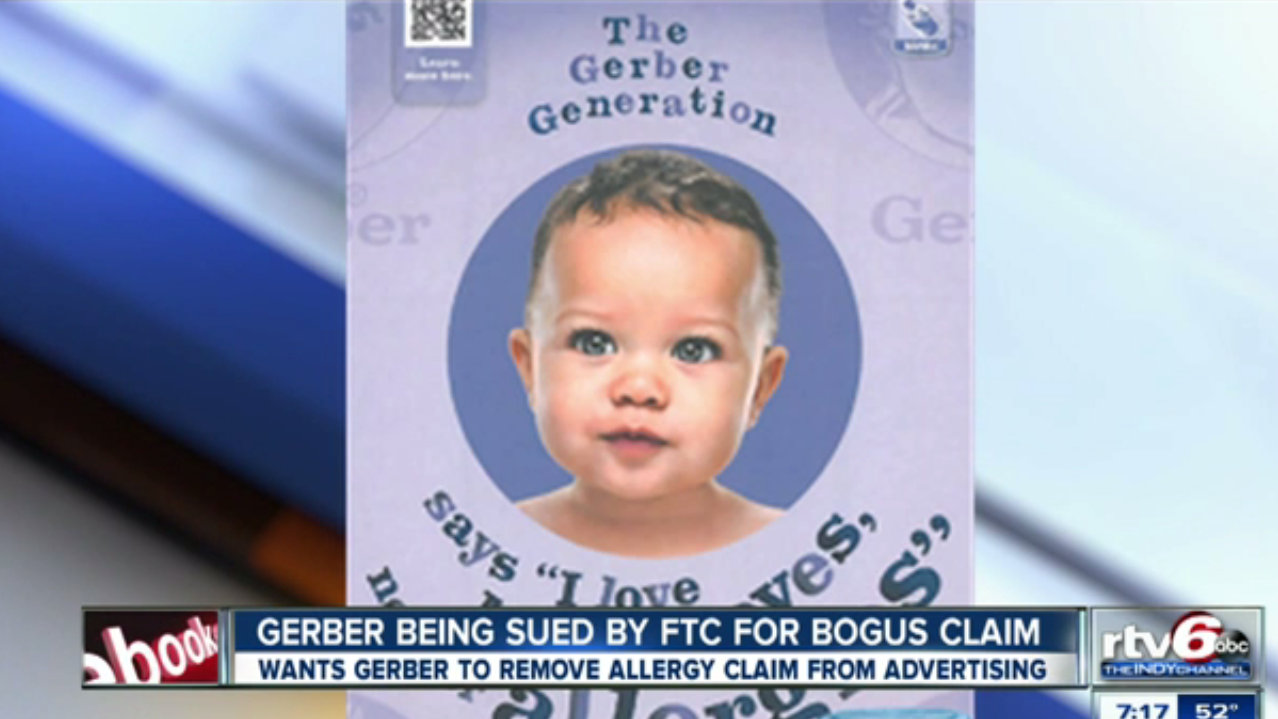 Photo credit: rTV6
Deceptive advertising is the basis for a lawsuit filed by the Federal Trade Commission (FTC), as the popular baby company Gerber is facing complaints that its baby formula doesn't do what it says it does.
Reduction in allergies?
FTC says that Gerber has falsely stated it had FDA approval to advertise claims that the formula, called Gerber Good Start, would reduce a baby's risk of developing allergies. The FTC also says that Gerber has no scientific evidence to back up these claims.
The one claim FDA did approve, that the formula can help reduce the risk of atopic dermatitis, came with the requirement that Gerber state that they had little scientific evidence to back it up — a statement Gerber has failed to make.
"Parents trusted Gerber to tell the truth about the health benefits of its formula, and the company's ads failed to live up to that trust," Jessica Rich, director of the FTC's bureau of consumer protection, noted. "Gerber didn't have evidence to back up its claim that Good Start Gentle formula reduces the risk of babies developing their parents' allergies."
More pregnancy and babies in the news
Cytomegalovirus at birth can cause permanent hearing loss
Woman with 'kidney infection' has baby instead
Woman finds out she's 38 weeks pregnant while on vacation