CMV Causes Hearing Loss In 10 Percent Of Those Affected
If cytomegalovirus is present at birth, it can cause permanent hearing loss. It's not routinely screened for, and some want to change that.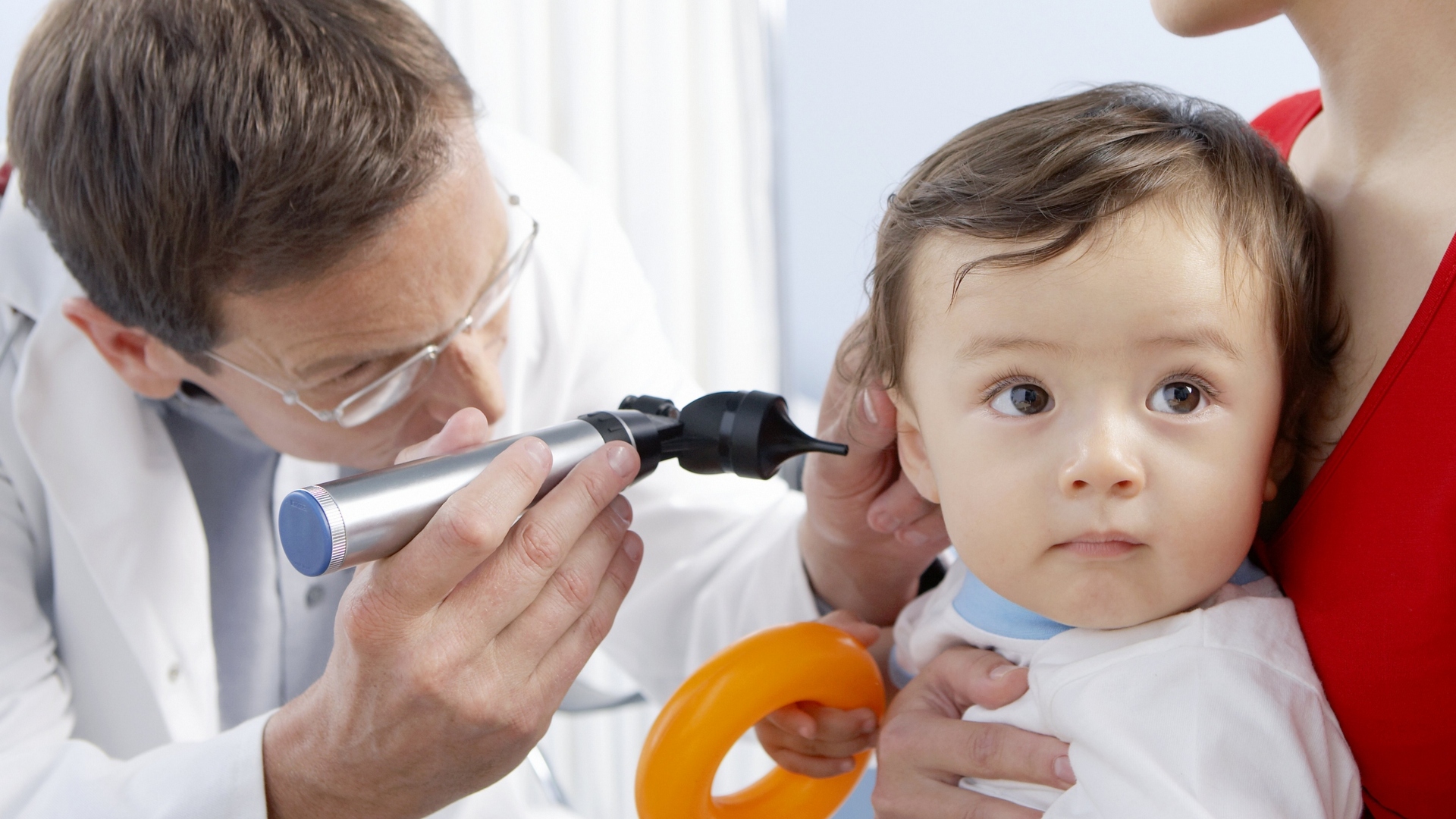 Photo credit: Science Photo Library - ADAM GAULT/Brand X Pictures/Getty Images
Cytomegalovirus (CMV) is a virus that usually doesn't cause symptoms, but it can be dangerous if you're infected during pregnancy. Up to 10 percent of babies who are infected at birth can suffer permanent hearing loss.
Screening for CMV is not routine
Even though the virus only affects 1 percent of all newborns, it can have a hefty toll. CMV is the most common non-inherited cause of hearing loss in kids, causing 10 to 20 percent of cases. Not only do one out of 10 infected babies develop hearing loss, but only 10 percent of kids with the virus show symptoms, so it often goes unnoticed.
However, screening for the virus is not routine. And hearing issues can take years to show up. "Following-up a child's hearing until the age of 6 years is essential to detect delayed onset or progressive hearing loss from CMV," said study lead researcher Dr. Julie Goderis, of University Hospital Ghent in Belgium. "We know that, especially in this group, delayed hearing loss can occur."
Hearing tests, however, are common in newborn screenings, and doctors usually perform some sort of hearing test at well-child checkups for the first five or six years. However, children who have hearing loss can experience progressive and permanent loss, so early detection can help out a lot.
The virus is very common, and pregnant women may be exposed to it through their toddlers or older children. It's estimated that by age 40, 50 to 80 percent of adults have had a CMV infection. And while it's not a part of routine newborn screening, some hope that it will be in the future. In addition to causing hearing loss, affected children can have other issues, such as brain and vision problems.
More on prenatal health
Pregnant woman given MMR vaccine by mistake, wins settlement
Contaminated water may increase pregnancy complications
Study suggests a heightened immune response in pregnant women with the flu