Halloween Toys
For Your Lil'
Trick-Or-Treater
Looking for a way to celebrate Halloween with your little monster that doesn't involve sugar? Check out these adorable baby Halloween toys and gifts.
My First Halloween
Milestone stickers are a great way to document baby's first holidays and are super easy for parents to use (we like easy). Get a packet now and you'll be all set for the peak holiday season.
Baby's first holidays, Sticky Bellies, $14
Pumpkin play
Play a game of fake trick-or-treating with this adorable pumpkin toy set. The sweet plush toys would also make great props for a mini Halloween photo session.
Baby's My First Pumpkin Toy Play Set, Amazon, $25
"Where Is Baby's Pumpkin?"
Babies love flap books, and this Halloween favorite board book by Karen Katz provides an interactive experience with large flaps and different textures. Plus, the illustrations are adorable too.
"Where Is Baby's Pumpkin?", Amazon, $6
A sucker for your sweetie
Since Halloween candy is a no-go for babies and toddlers, this sucker teething toy made from soothing silicone is a sweet alternative.
AppeTEETHERS LOL! Sucker, Little Toader, $10
Bootiful baby rattle
This cute baby toy with a Halloween theme is a fun alternative to traditional treats.
Halloween Bootiful Baby Rattle (1 piece), Amazon, $13
Bad to the bone
For a casual Halloween look with year-round rock-n-roll flair, check out these kicks.
Augusta Baby Skull Soft Sole Leather Shoes, Overstock.com, $13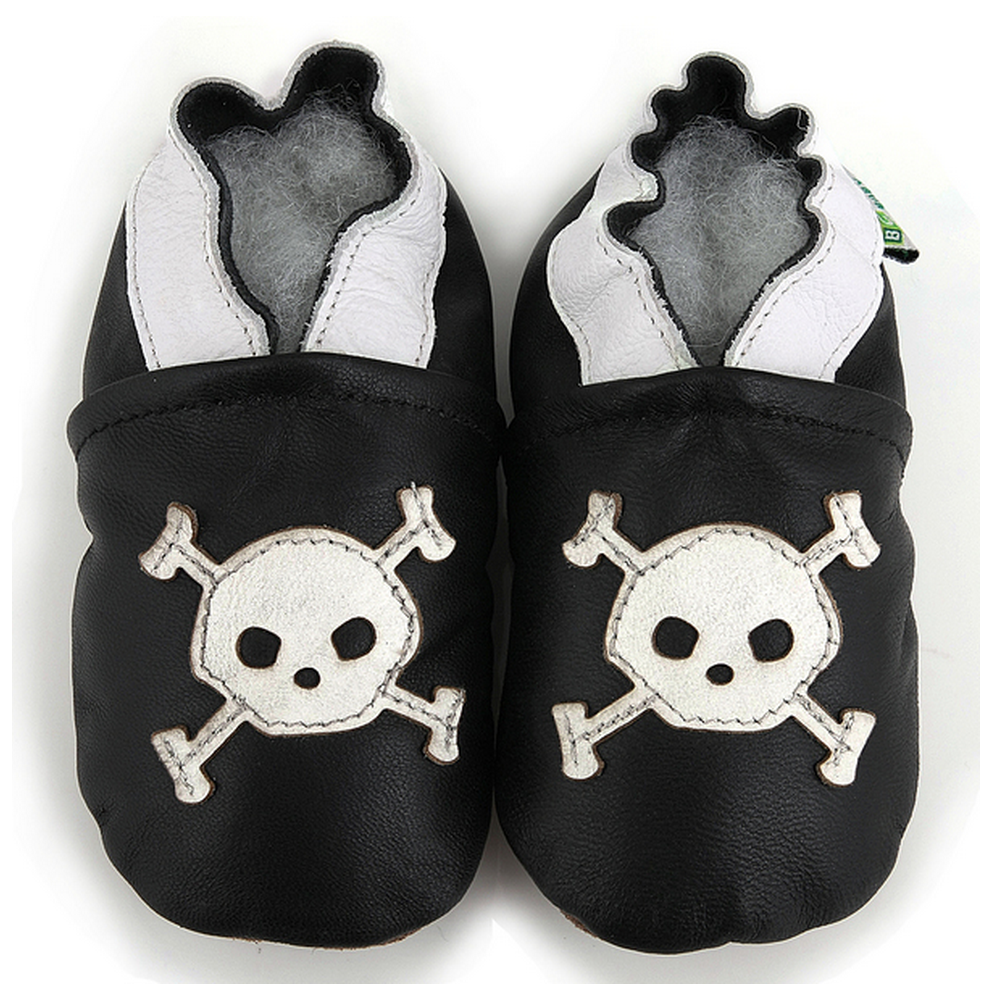 More Halloween fun
Baby's first Halloween: 5 Ideas for your tiny trick-or-treater
Wicked cute baby Halloween costumes
These maternity costumes are more trick than treat