Tasty Treats For Your Lil' Trick-Or-Treater
Just because babies and toddlers can't have candy doesn't mean they have to miss out on all the fun. Here are a few Halloween snack ideas your little one is sure to love.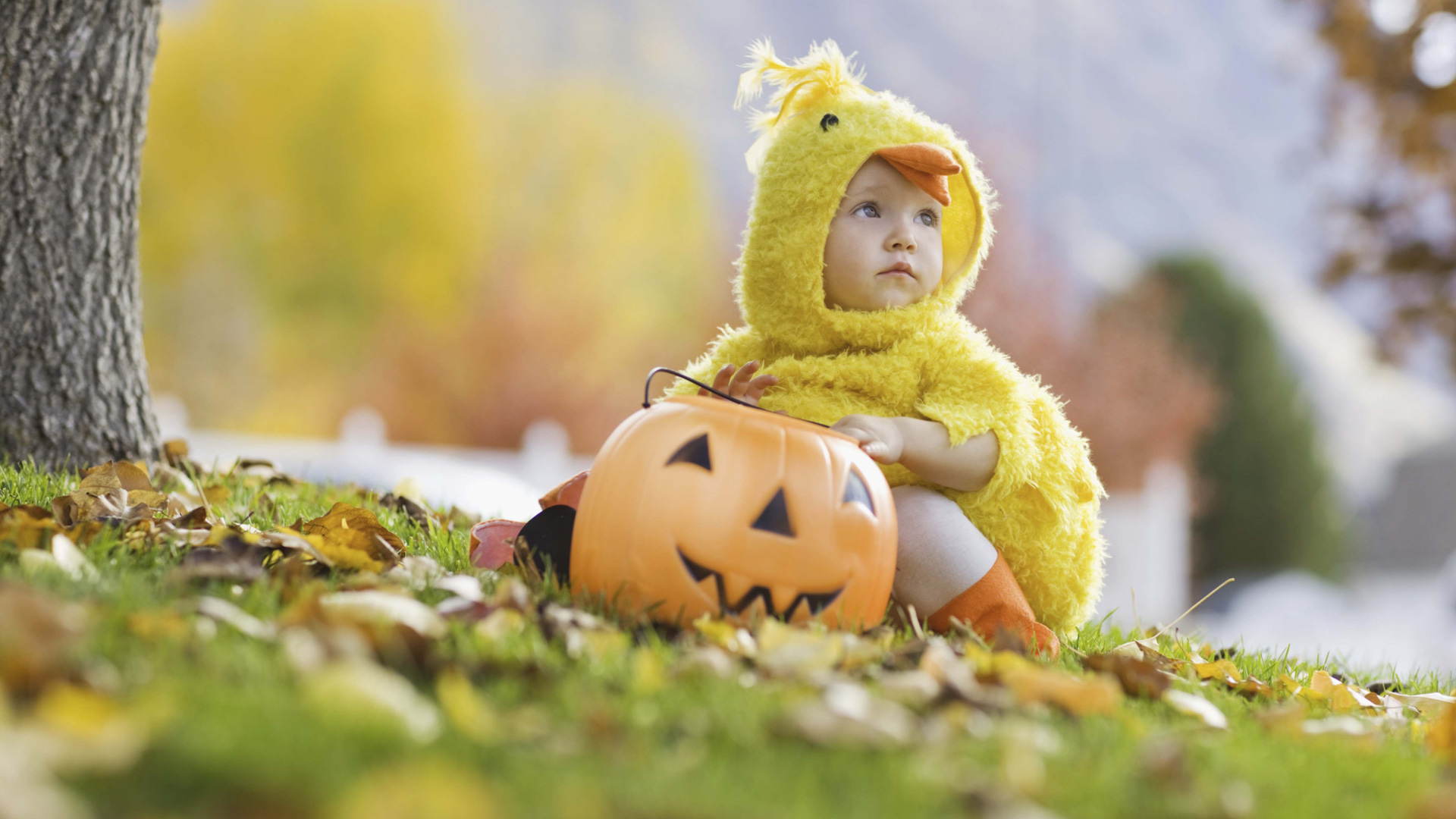 Photo credit: Jupiterimages/Getty Images
Witch's snack
Cris of Crissy's Crafts gave common toddler snacks a wicked spin for this kid-friendly Halloween party. Cheese sticks with snipped ends and a pretzel stick double as witches' brooms. A cauldron-shaped sandwich is accented with "bubbling" olives (try swapping the olives for grape halves to make it even more toddler-friendly).
Sweet spiders
Blogger Bianca Bujan of Bits of Bee gives a shout out to Pinterest for inspiring her to create a full tray of tot-friendly snacks. Oranges with a small celery stick transform into small pumpkins. Bananas get a creepy makeover as spiders with raisins for eyes and pretzel sticks for legs.
I blame #Pinterest for this. #Halloweensnacks pic.twitter.com/XoUBDqJtCj

— Bianca Bujan (@BitsofBee) October 31, 2013
Monster mouths
To create this healthy Halloween snack, Crystal at Surviving a Teacher's Salary used an apple, peanut butter and marshmallows as teeth. For kids with nut allergies, she suggests swapping the peanut butter for sunflower butter or another appropriate spread.
Portable pumpkins
This incredibly easy idea is perfect for Halloween snacks that need to be transported to a playdate or daycare. Blogger Tonya from The Sweatman Family simply bought mandarin orange fruit cups and drew pumpkin faces on them using a Sharpie. Doesn't get much easier than that!
Grilled cheese jack-o'-lanterns
Give a little Halloween holiday flair to your little one's favorite meal. A pumpkin-shaped cookie cutter is an easy way to transform an everyday grilled cheese sandwich. Poke out holes for the jack-o'-lantern's eyes and mouth. Get full instructions over at A Healthy Slice of Life.
Banana ghosts
Debbie from One Little Project made these ghoulishly cute treats by cutting a banana in half and using a combination of mini chocolate chips for the eyes and a big chocolate chip for the mouth.
More ideas for Baby's first Halloween
Baby's First Halloween: 5 Ideas for your tiny trick-or-treater
4 DIY Baby Halloween costume ideas from HGTV.com
Save on Baby's Halloween costume