Kidney Infection? Nope, Surprise Baby!
When a mom went to the doctor complaining of stomach pain, she was told that it might be a kidney infection. It turns out that definitely was not the case.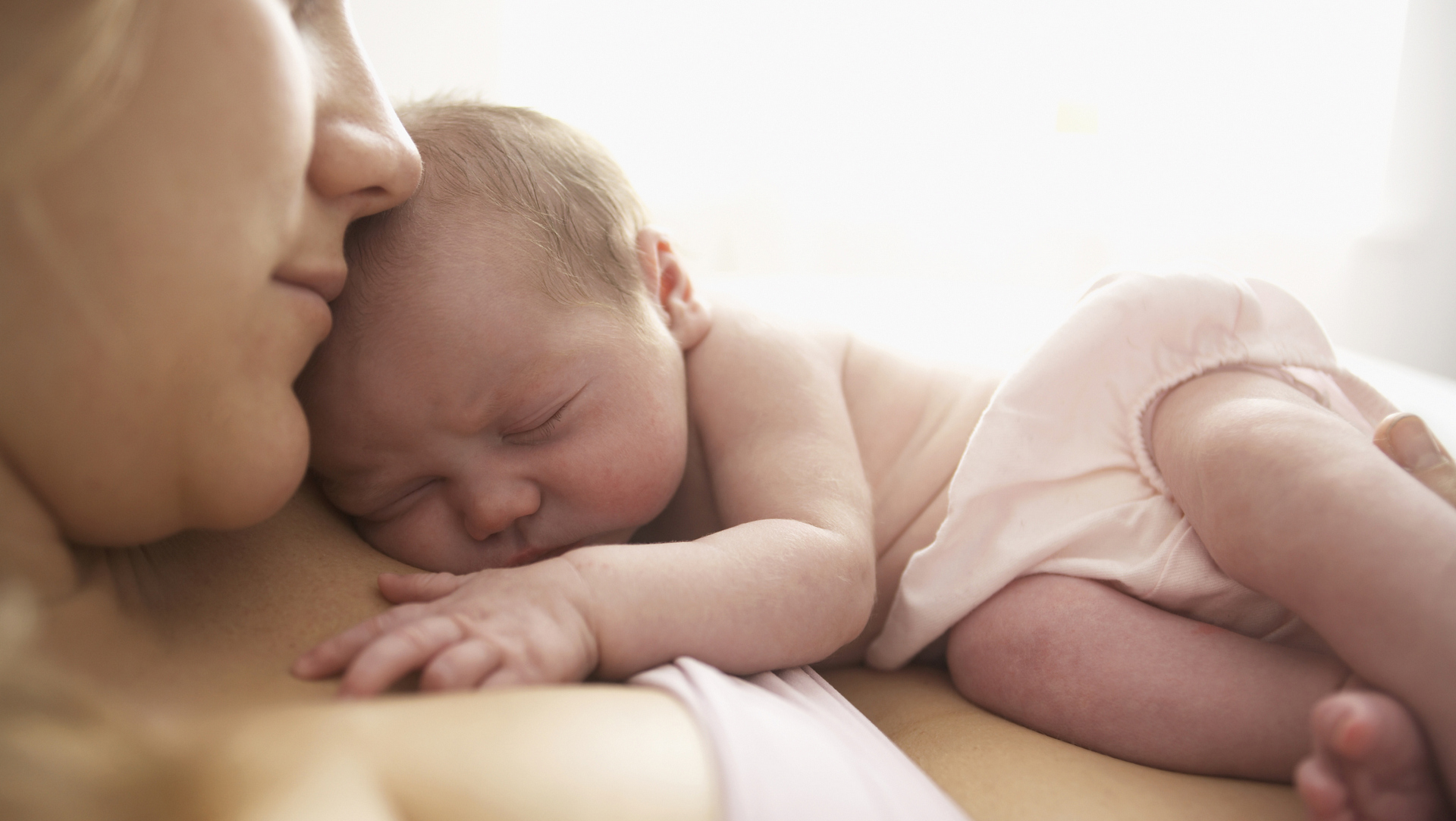 Photo credit: Nick Stevens/Cultura/Getty Images
Clare Evans, 24, phoned a nurse hotline because she was experiencing stomach pain. Based on her symptoms, she was told that it was possibly a kidney infection and she needed to be seen. Once she got to the doctor, however, things took an unusual turn.
Kidney infection, or a baby?
Evans, who lives in the U.K., was hoping to get a possible kidney infection checked out and treated when she visited her doctor. She soon found out that she was not suffering from an infection — because her water broke in the doctor's office.
Fortunately, she was at the right place at the right time, and a baby girl she named Erin Louise Roberts was born healthy, weighing 6 pounds, 12 ounces. Erin is Evans's first baby.
She told the BBC that she had no idea she was expecting a baby, noting that she experienced none of the telltale signs of pregnancy: no baby bump, no morning sickness, nothing. She says that friends and family are helping her out, buying her the items she needs to take care of the infant.
"It was a surprise but I can't find words to say just how thrilled I am," she said. "I love motherhood; even though it was completely unexpected I wouldn't change it for the world."
I find these stories so completely fascinating. There was never any way I could not know I was pregnant when I was expecting a baby. From hot flashes to queasiness to aches and pains and feeling stretched out. And then the baby belly… the huge baby belly. I know some women have a uterus that is tipped in, which can conceal the infant. But I always felt so squished towards the end.
It's good to read that the baby is healthy and they are doing well, and it makes for an excellent birth story.
More birth stories
Woman's water breaks at stadium before start of the World Series
Woman finds out she's 38 weeks pregnant while on vacation
Unbelievable: Mono-mono twins born by surprise