Rare Set Of Twins Born, Mom Didn't Know She Was Pregnant
It's amazing enough when a mom-to-be doesn't realize she's pregnant, but one mom was surprised with a rare set of twins.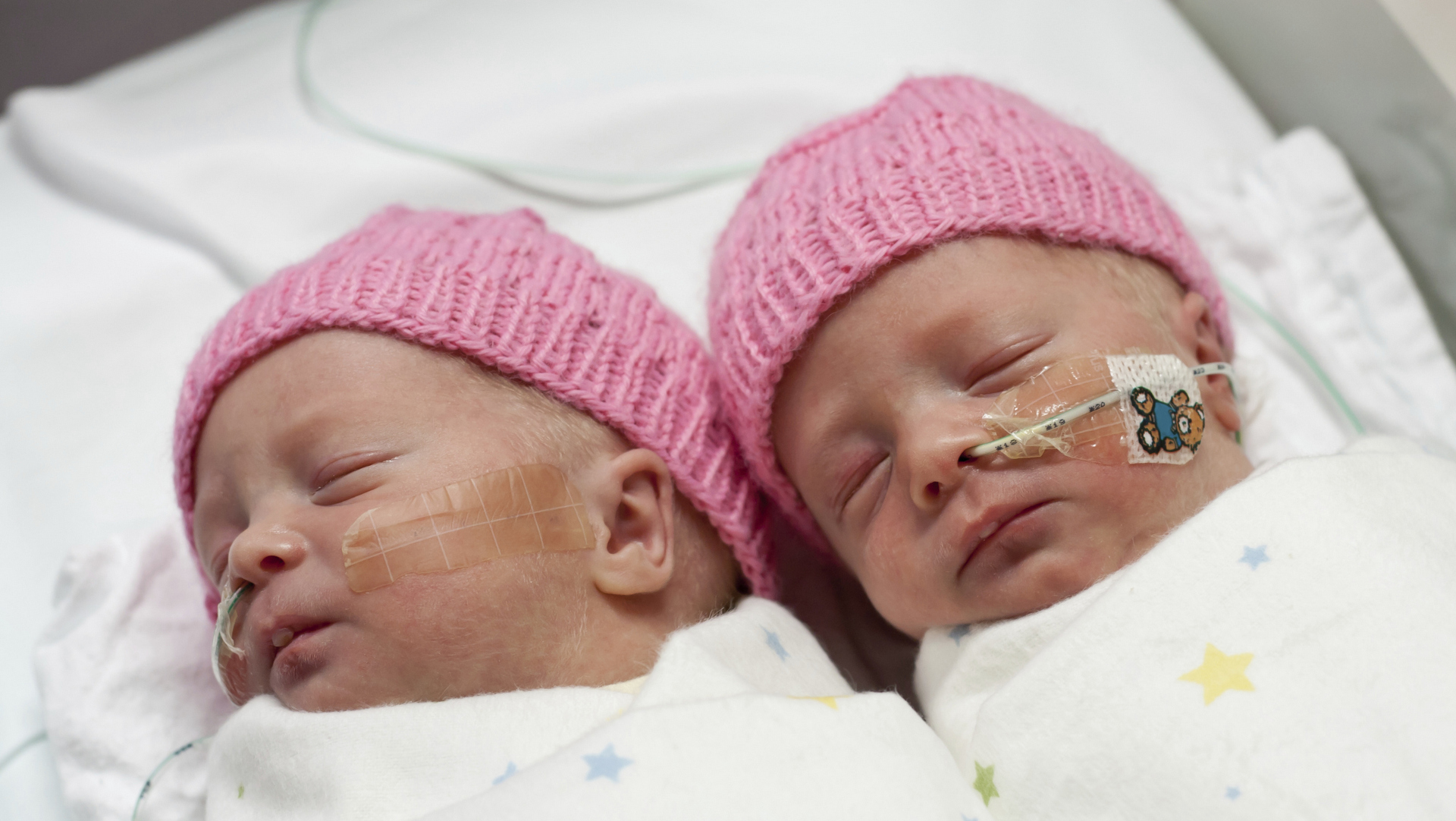 Photo credit: NolanWynne/iStock/Getty Images
An Iowa mother went to the doctor complaining of sharp pain, only to discover that she was pregnant. A sonogram that day revealed not one baby but two, and after she delivered the girls, they found out that they were an extremely rare type of twins.
Mono-mono twins
Shelby Magnani was shocked to find out she was pregnant, and so was her partner, James Croskey. Anyone would be completely floored. But then they found out she had twins on board and she was probably six months pregnant.
My brother and his wife have twins, and they were totally surprised when they found out at just a month or two into the pregnancy. Heck, I was shocked when they called to tell me. I even had to sit down to take in the news, and I wasn't even the one pregnant. I can't imagine what this couple went through.
The babies were delivered right away and it was determined that they were monoamniotic-monochorionic. This is a rare and high-risk sort of twinning where the fetuses share the same amniotic sac. Women who are found to carry mono-mono twins are usually hospitalized at around 24 to 26 weeks and monitored multiple times a day because these pregnancies unfortunately have a high risk of fetal death.
Not only is it amazing that she didn't know she was pregnant in the first place, it's wonderful that her babies didn't experience an event that could have ended one or both lives.
The babies, named Anna and Ava, are doing well. They will remain in the hospital for a few more weeks to make sure they're getting the best start, but they're expected to be okay.
More birth stories
First baby born to a woman with uterus transplant
Kansas City Royals playoff game sends fan into labor
First-time mom gives birth at a rest stop