Cleaning Baby Teeth
From cleaning her gums to brushing Baby's first tooth, these great products will make dental care fun for your little one (and you too).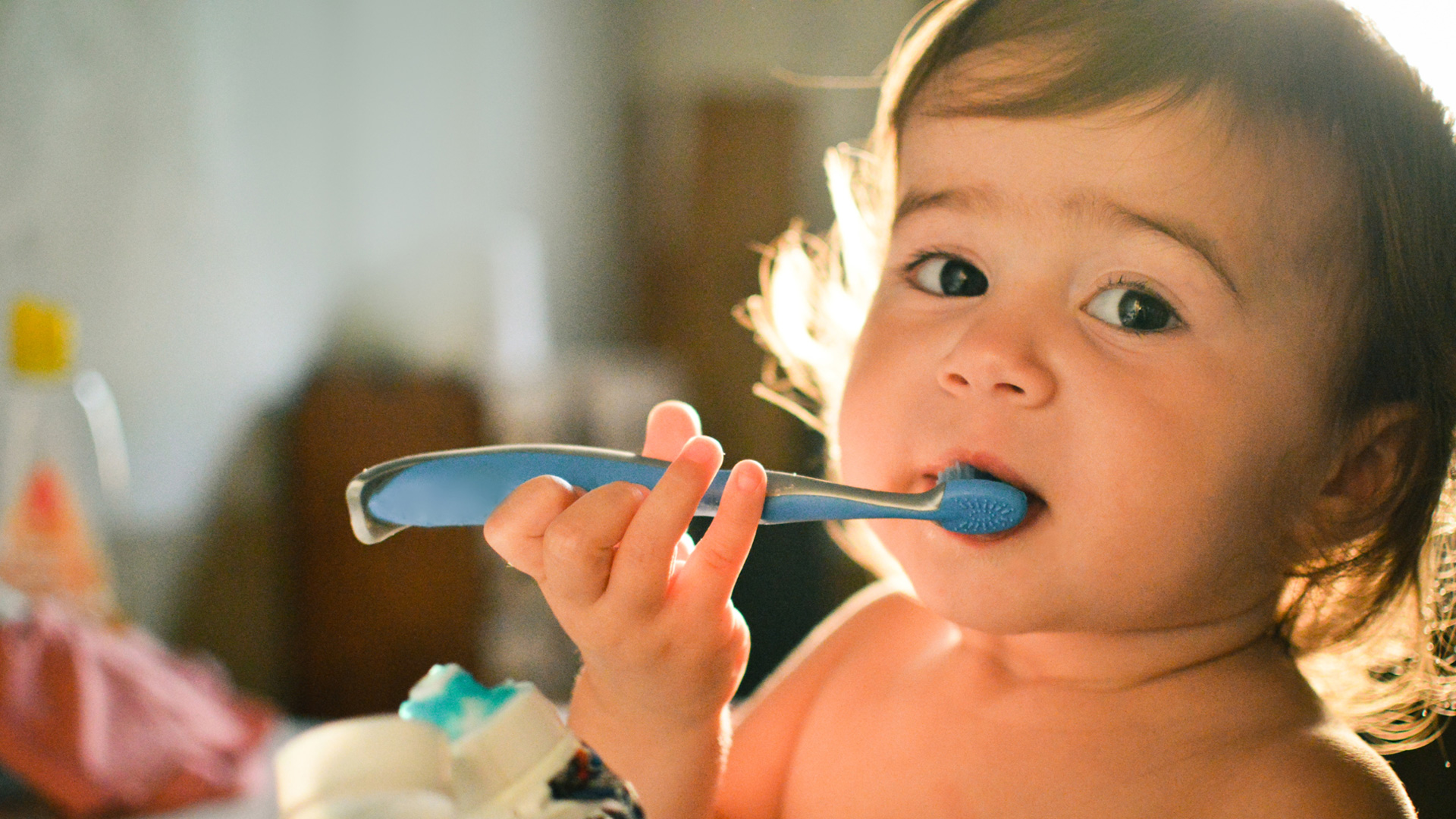 Photo credit: Dollface Photos/Moment/Getty Images
Gum wipes
One thing I didn't realize before becoming a mom is that dental care doesn't start as soon as baby teeth come through. It starts before that.
The American Academy of Pediatric Dentistry recommends starting a daily oral hygiene routine even before an infant gets her first tooth. They suggest using a soft washcloth or soft toothbrush to wipe down Baby's gums every night after the last feeding.
During the nightly haze of trying to sleep train an infant, the last thing you'll probably remember is to get a washcloth out. Plus, who needs the extra laundry? Tooth and gum wipes make it a breeze to wipe down Baby's gums and toss after using.
Baby's first tooth(brush) 
A baby toothbrush is slightly different than other soft bristle brushes in that it's extra soft and has a smaller head to better fit in tiny mouths. We got this one as free swag from my dentist's office. My dentist recommends bringing my daughter along for my cleaning appointments so she can get used to the environment.
Training toothpaste
Not just any old tube of toothpaste will do for your little one. Older infants and toddlers should use a specially formulated training toothpaste. A training toothpaste is safe for young children because it doesn't contain fluoride and is safe to swallow. Some come in kid-friendly flavors.
Toddler tech
Toddlers love mimicking, and if yours likes watching you brush your teeth with an electric toothbrush, she'll get a kick out of one of her own. As a bonus, the gadget will help keep her attention a little longer.
Make sure to get one especially designed for toddlers that has a gentle vibration with extra-soft bristles.
Teaching time
As toddlers get older and are better able to handle the task themselves (with adult supervision), a timer toothbrush can help them stay on track and make sure they are brushing long enough. One that lights up will help keep them entertained during the recommended two minutes it takes to brush their teeth.
More on cleaning baby's teeth
The importance of brushing your baby's teeth
Oral care for baby
Brushing your baby's new teeth