Boob Clothes: Nursing Wear For Modern Moms
Comfortable nursing and maternity clothes that are super-cute too. Get a peek at these must-have looks.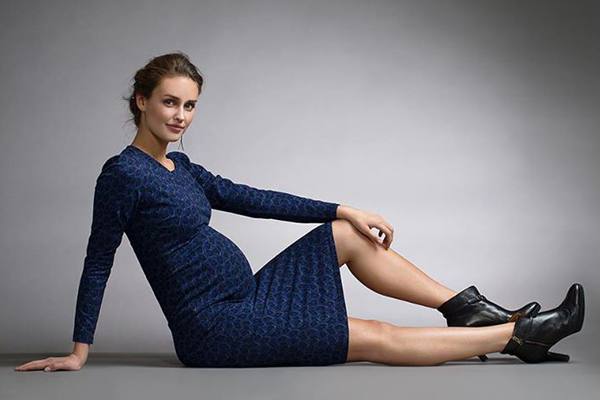 When I was a new mom, I remember texting a friend asking her what the heck you are supposed to wear when nursing. I know, it sounds completely silly, but the reality is it's one of the few things expecting moms prepare for when they're busy nesting.
Nursing bra? Check. Nipple cream? Check.
But something cute to wear while nursing?
It's something you don't think about until, well, you have to. And then you're scrounging the aisles of your local big box store a few days after giving birth hoping to find something that will keep you decently covered, yet still gives boob access. At best you hope to find something decently functional. Style doesn't even factor in. They're all ugly. And remarkably awkward.
Thankfully, there's a line of nursing and maternity wear called Boob that will help support your nursing lifestyle while still letting your style shine through. I've been so impressed with the quality and design of their pieces that I'm recommending the brand to all my mom friends.
Seriously, you are going to love these pieces. Here's why...
From pregnancy through nursing
Most women don't want to spend a ton of money on maternity wear since the clothes are only worn for a short period of time. Same thing for nursing-friendly clothes.
The great thing about all of Boob's nursing wear designs is they can be worn during pregnancy and pull double duty as nursing gear when your bambino comes. And the high-quality clothes are constructed well enough that they'll actually last you that long (and probably even longer so you can pass along your maternity wardrobe to your gal pals too... or save it for Baby No. 2).
Smart designs
One of the things I despise about nursing wear is the lack of thoughtfulness that goes into the design. Either the garment needs to be pulled all the way down when nursing (Hi stranger, get a peek at my entire rack) or you have to navigate flimsy panels to get access. (Which is a totally fun game to play with a hungry newborn screaming at you. Not.)
But these designs seem like they were actually created by women who have had real experience with nursing. The horizontal inserts give discreet access for nursing out and about, while still keeping your tummy concealed.
Their designs range from hoodies to dresses — both tricky clothing options for women who nurse.
Fab company
I love that the company is committed to sustainable and eco-smart business practices.
In a nutshell: 
Current sustainable materials used by the company include organic cotton, Lyocell (a fiber made from eucalyptus in sustainably managed forests) and fleece made from recycled bottles.
Their collection is OEKO-Tex certified. Meaning the garments are free from harmful substances.
The company is fair to workers. As stated on their website, "We do not hunt for the lowest costs. This is partly to maintain a high quality, but also to ensure that people who work for us receive a decent pay."
And, unlike other companies that purposefully sell cheap products with the intent to get consumers to buy more, Boob garments are intentionally made with high quality so they can be used for a long time.
Also, the company gives away free hugs and rainbows. Just kidding... But it really is a cool company.
Looks we love for fall:
Maternity/nursing dress in Indigo Denim, Boob, $119
Nursing hoodie, Boob, $99
Maternity/nursing top in Leo, Boob, $89
Knitted maternity/nursing jumper — Dotted, Boob, $109
For more details, and information on where to buy, visit their online store at shop.boobdesign.com.
Note: I received complimentary samples of Boob products for the purpose of review. All opinions and recommendations of the products are my own.
***An earlier edition of this story referred to the company as "Boob Design," which is the name of their website. The company name has been updated accordingly.
More on pregnancy style
Transitioning into maternity clothes
Save big on maternity clothes
Zoe Alexandra custom maternity clothes