Australian Woman Has Surprise Baby
An Australian woman's visit to the doctor for stomach cramps turned out to be so much more — she wound up having a baby just a few hours later.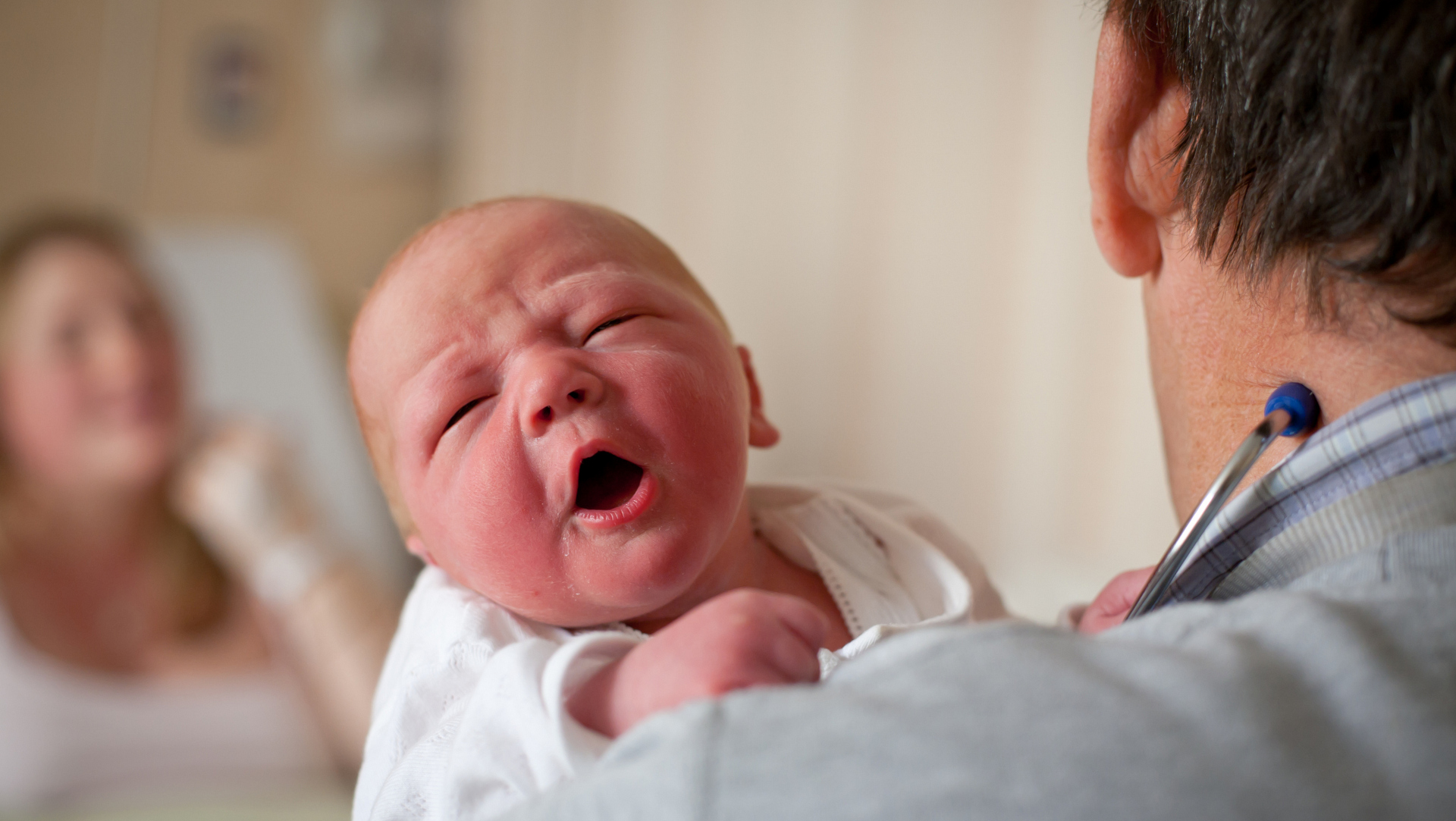 Photo credit: Robert Lang Photography/Moment/Getty Images
Kim Walsh went to her regular physician because she was having intense stomach cramps, but a few tests later, she discovered that she was actually pregnant and was in labor. When she went back out into the parking lot where her husband was waiting for her, she told him that he was about to become a dad — a huge shock as they had no idea she was expecting a baby.
A surprise baby
After they arrived at the hospital, health care staff discovered that the baby was in fetal distress. She was delivered successfully just a few hours later with no ill effects, and it was revealed that her cord was wrapped around her neck. The baby girl, named Shelby, arrived in good health despite the drama surrounding her birth.
The Walshes, who were not expecting to become parents, had gone through labor and delivery completely unprepared. Kim had suffered from polycystic ovary syndrome (PCOS), a condition that can make conception difficult. It wreaks havoc on hormones and can cause irregular menstrual cycles and obesity, which are two factors that may have kept her in the dark regarding her baby on board.
They had not prepared for a baby at all and reportedly arrived at the hospital with nothing on hand. However, friends, family and even strangers helped out with everything they needed to care for their little one.
When I was expecting my kids, there were so many physical changes from the get-go that there is little possibility that I could have gone through a pregnancy unaware. My last pregnancy, especially, was notable. Even before I took a pregnancy test, I felt different. I felt hot, my pulse pounded and I just felt really off. But I don't suffer from PCOS and I know that hormones play a huge role in how you feel when you're pregnant. If she was already feeling strange, it makes more sense that she wouldn't notice new symptoms. There may not have been any.
More fun birth stories
First baby born to a woman with uterus transplant
Kansas City Royals playoff game sends fan into labor
First-time mom gives birth at a rest stop