Best Skin Care Buys
For New Moms
We put some of the latest pregnancy-friendly beauty products to the test and are sharing a list of must-have skincare products to help combat sleep-deprived and stretched-out skin. New moms, take a break from changing Pampers and pamper yourself with these finds.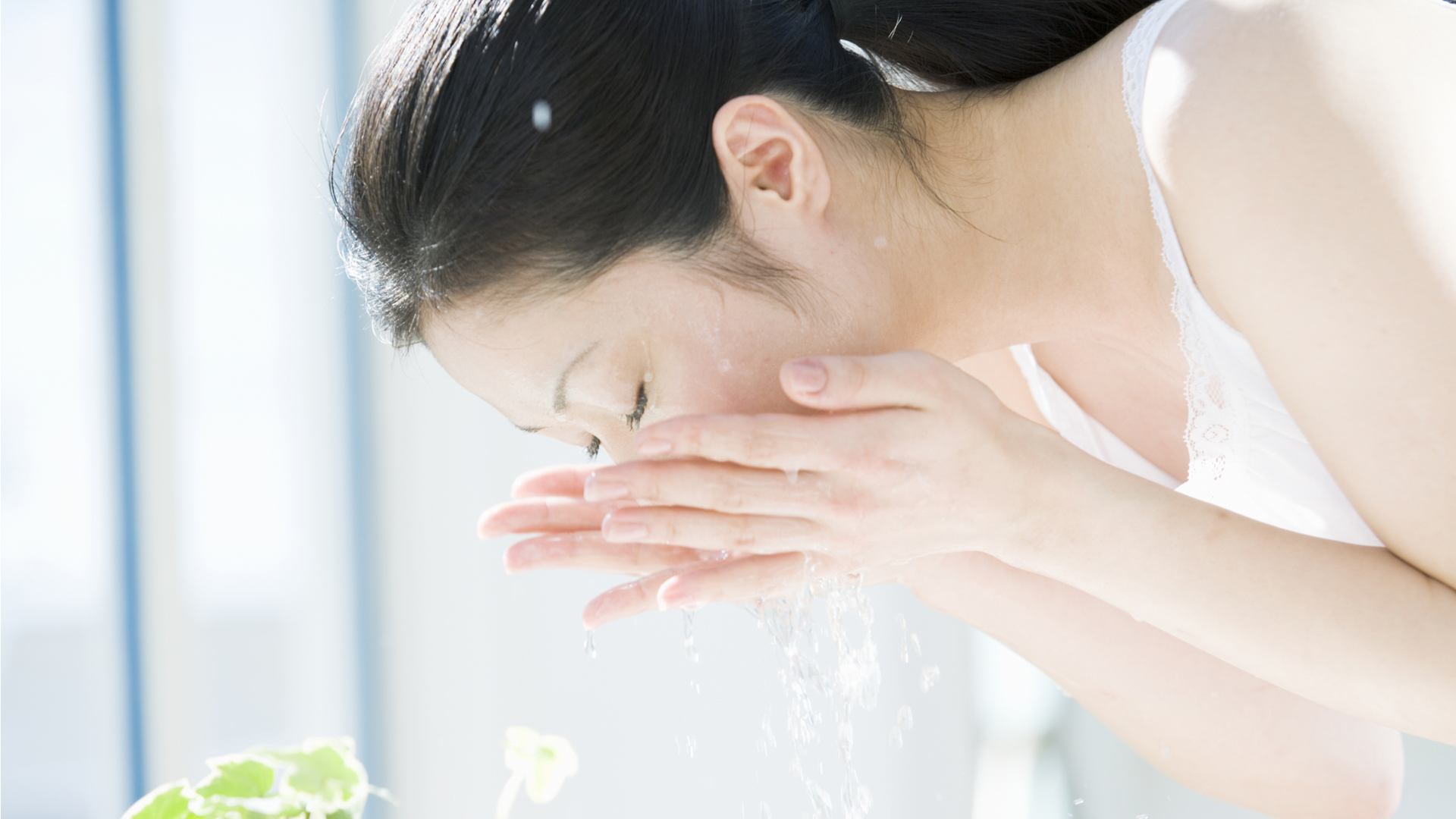 Photo credit: Datacraft Co LTC/Getty Images
Best for face
What it promises: A micro-scrub exfoliant that can be used on the face and body to smooth and remove dead skin. Ingredients include green tea extract, ginseng and peppermint oil.
Our take: Unlike some scrubs that feel like you are washing your face with sand, this one is super fine, which helps give your face an instant glow. I noticed a difference from the very first time I tried it! The combination of green tea, ginseng and peppermint oil makes this scrub especially refreshing.This product is great for a mini-facial at home ('cause let's face it, you're not heading to the spa anytime soon once you have a baby).
What it promises: A soothing hypoallergenic lanolin balm that locks in moisture to relieve dry, cracked lips. No artificial dyes or fragrances.
Our take: The lip balm is one of Belli's newer products and they hit it out of the park with this one! They call it a lip balm, but it feels more like a lip gloss. It has the perfect combination of gloss without any sticky residue. It's also unscented which women who are still in the morning-sickness stage will appreciate.
What it promises: A Vitamin K-infused eye cream that revives tired eyes and minimizes the appearance of fine lines.
Our take: Dark, puffy eyes are the unfortunate by-product of having a newborn, and it helps to have a go-to eye cream. I like this one because it's light, but still moisturizing. Some eye creams irritate my eyes, but this one has been great. The only downside is it's a wee bit pricey.
Best for body
What it promises: An omega-rich blend of 100% pure plant oils to help tone, strengthen and smooth loose, sagging skin.
Our take: Pregnancy and the after-effects of losing baby weight can do a number on your skin and I'm all for trying body oils to help skin look smoother. This body oil smells amazing and the combination of lavender and pear scents will make you want to bathe in it. The scent is super relaxing and spa-like and the body oil leaves skin super healthy.
What it promises: A cooling gel packed with antioxidants to help reduce swelling in feet and legs and soothe tired muscles.
Our take: As someone prone to leg cramps during pregnancy, I would have loved to have my hands on this product when I was sore and swollen. Unlike other smelly muscle rubs (with potentially unsafe ingredients), this one has a relaxing scent and ingredients safe for pregnancy. It's also a great muscle relief for the extra-intense gym workouts post-baby. Bonus: The body gel can also help cool overheated skin and hot flashes — something some women battle with during the hormonal frenzy that follows giving birth.
What it promises: Clinically proven ingredients for stretch mark prevention and repair.
Our take: What makes this product stand out from other stretch mark creams and oils is that it's a body butter rather than a solid balm or liquid oil. Translation: It's super easy to apply and doesn't leave you greasy.
Best splurge
Intense Overnight Renewal Crème, The Jojoba Company, $52
What it promises: A restorative, luxurious cream with concentrated natural ingredients to encourage skin renewal.
Our take: I've never been a fan of overnight creams... until now. This cream feels absolutely luxurious going on and makes you feel like a sophisticated grown-up. Now I'll admit, I wouldn't have dreamed of using a night cream during the sleepless nights of nursing a newborn (Heck, I was just lucky to brush my teeth and have clean hair!), but now that bedtime is consistently around 7 p.m., it's time for momma to indulge in herself a little. After using this cream for just a few days, I saw a noticeable difference in my skin.
Writer's note: I was provided samples free of charge for the purpose of review. I personally tested each item and all thoughts and opinions are my own.
More product picks
5 Stretch mark creams, oils and balms compared
Review: Mamas and Papas Armadillo stroller
Which bathtub is right for your baby? Read our reviews