Baby No. 2 On Board For Molly Sims
Molly Sims shared she is four months pregnant with her second child. Get the scoop on her adorable pregnancy announcement.
Photo Source: mollybsims on Instagram
Molly Sims and husband, producer Scott Stuber, are expecting a second child together!
The former model made the announcement of her pregnancy on her website with the help of an adorable little assistant — her son Brooks Alan.
In a post titled "A Very Special Announcement," Sims and her son were photographed holding chalkboard signs that read "4 months" and "2 years." Sims also shared the adorable pregnancy announcement photo on Instagram (shown above).
"I can't even being to explain just how excited we are for a new baby. We are so, so, so blessed as a family, and I'm speechless at the fact that we have the opportunity to bring a second bundle of joy into the world," Sims writes.
"As a new mom to Brooks, an entire world of motherhood opened to me along with a thousand and one questions."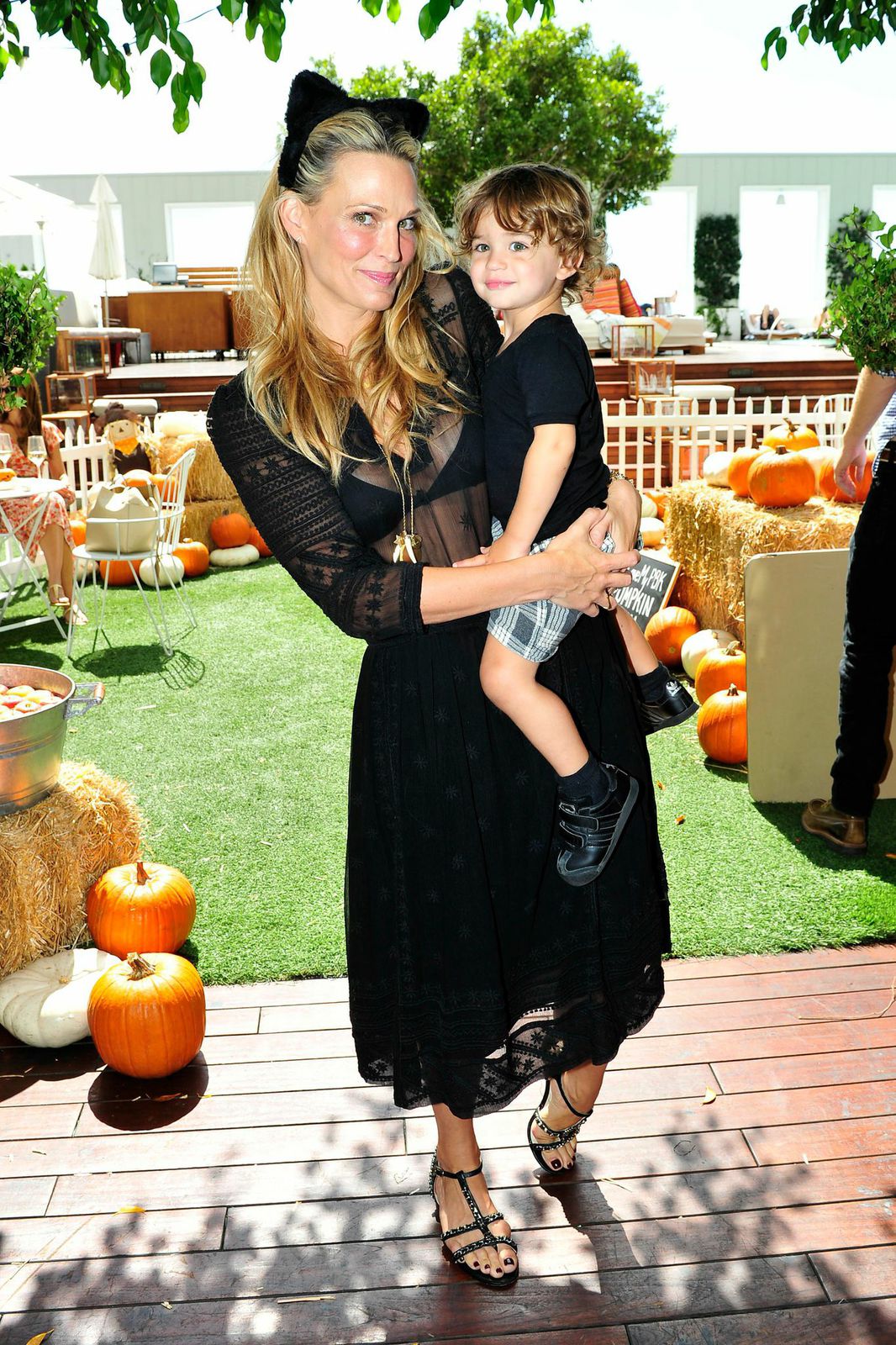 Photo Credit: PotteryBarn Kids Celebrates Halloween at Mondrian LA/Michael Simon/StarTraksPhoto.com
Big Brother Brooks
If Sims knows the baby's sex yet, she's not sharing, but she mentioned her excitement at seeing her firstborn become an older brother.
"I absolutely cannot wait to see what life will be like as a mother to a toddler and a newborn, and I really can't wait to see Brooks as an older brother to Baby #2! I just know that he's going to be preciously protective. If it's a girl, he'll be her biggest supporter and confidant and if it's a boy, I know they'll be the best of friends, always getting into adventures together."
Pregnancy glow
As a former model, Sims has always looked stunning, but it's quite possible she's even more beautiful with a pregnancy glow. She was spotted at a Pottery Barn Kids Halloween party at the Mondrian LA on September 9, 2014, and looked radiant. Wearing a sheer black dress with embroidered details, you would have never guessed she was four months preggo!
We can't wait to see her fabulous pregnancy style as her baby bump starts to show.
More celebrity pregnancies
Reasons to be happy you're not a pregnant celebrity
Celebrity baby weight: Who dropped it fast, who took their time
Prince William and Kate Middleton expecting second child