Haute High Chair For Tots
We put the OXO Seedling High Chair to the test. See how it performed in our real-mom review.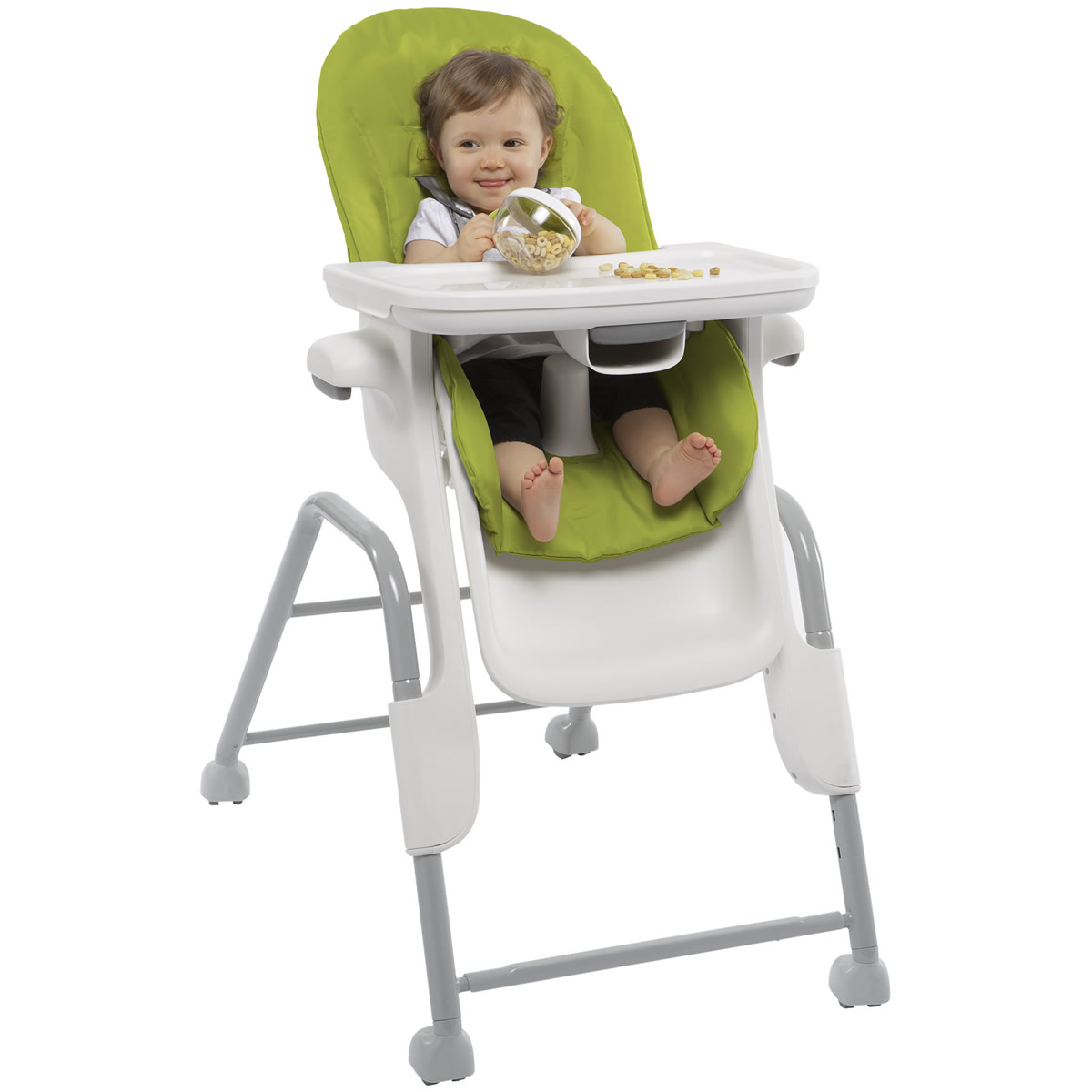 So many high chairs seem to miss the mark. They're either bulky and massive or slim and flimsy. They're decked out with ugly patterns that totally stick out from the rest of your decor (or worse, they look like spaceships). They have tons of fabric with hidden pockets that trap stray food, leading to a type of science experiment.
Fortunately for parents there's a new high chair available that addresses all these issues and gives you a huge bang for your buck.
I had the opportunity to check out the Seedling High Chair with my 16-month-old and instantly became a fan. Here's our review:
The rundown
Product: Seedling High Chair, OXO, $150
An adjustable high chair with five different levels of seat heights and three reclining positions, the Seedling High Chair promises to grow with your child from 4 months to 3 years. The surfaces are stain resistant and easy to clean. Scratch resistant, locking wheels allow for easy mobility.
What we liked
This high chair has a boatload of positive reviews on Amazon, and for good reason too. Simply put, it really does kick butt.
Let me explain.
First, unlike other baby-gear experiences I have had, this high chair was super-easy to assemble and only took about 15 minutes to set up myself (and seriously, it only took that long because of all the protective wrapping you have to tear off).
The chair is extremely sturdy, yet isn't incredibly massive, which works well in our smallish dining room. The four swivel wheels make it really easy to move around without scratching up hardwood floors and the hands-free locks keep the chair in place.
Multiple chair heights means it can be lowered and pulled up to a table, which we sometimes do with my daughter when she's finished eating, but wants to hang out with us.
The feeding tray is awesome. It has a removable tray cover so you can clean up messes in the sink or stick it in the dishwasher. One of my favorite features about the feeding tray is how it lays flat on the table when you take it off so food doesn't tip everywhere.
The tray is relatively light and easy to handle too.
There's a storage bar on the back of the high chair where you can hang the tray when not in use.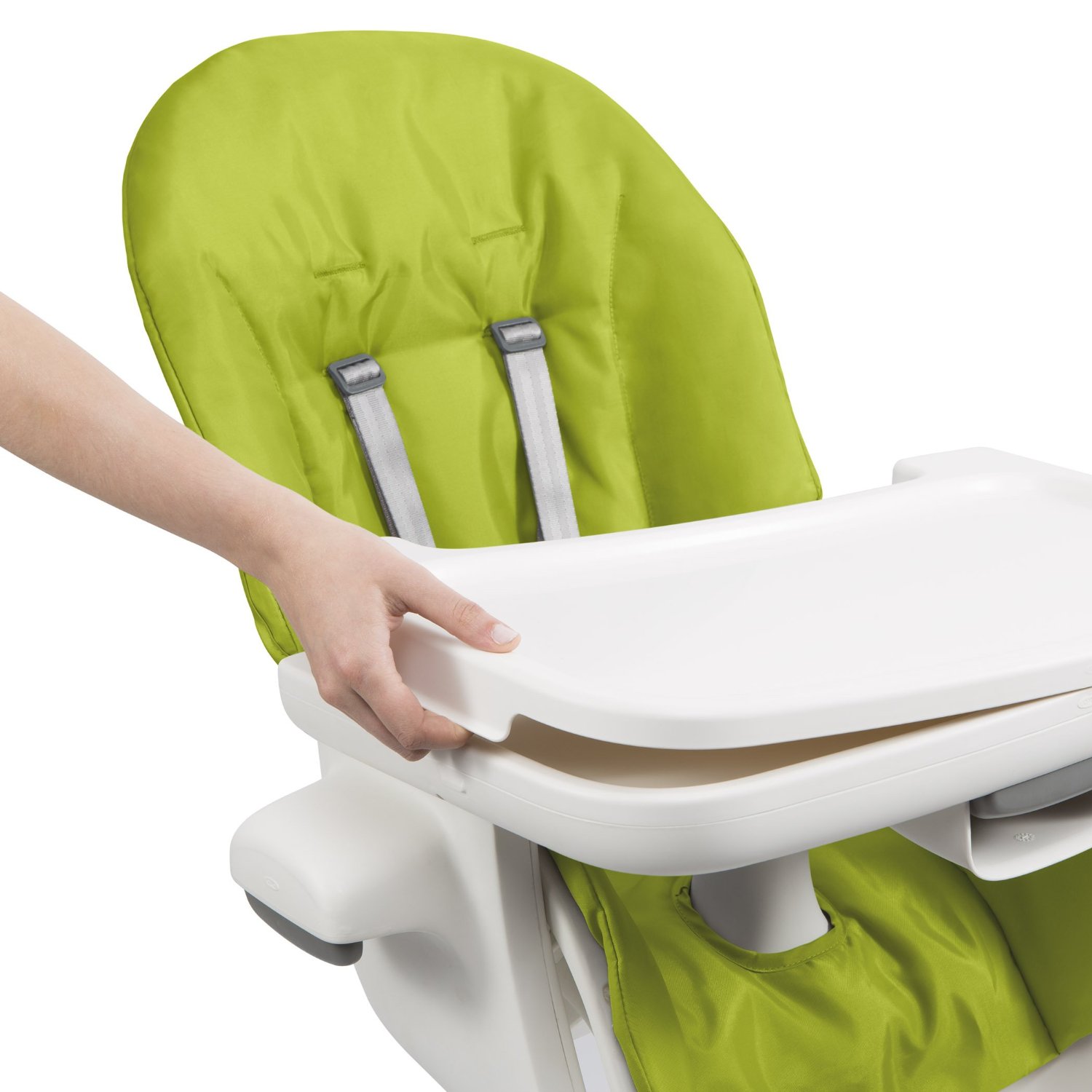 I tend to get a little grossed out by fabric high chair covers since food bits tend to lurk behind, but this chair cover is surprisingly easy to keep clean. The one-piece seat cover doesn't allow for stray snacks to hide and is a breeze to wipe down. It comes off easily and can be tossed in the washing machine. Affordable replacement cushions ($30) are also available if you want to freshen it up or change the color of your chair.
Not only is the function stellar, the high chair looks fantastic. It has a streamlined design that doesn't scream "baby on board." I love that there are two neutral color options for parents who want something that will blend in with the rest of their dining space.
Other notable features
Five-point harness will keep your kid secure
Three reclining seating options are nice to have for younger babies still taking a bottle or older tots who occasionally fall asleep at the table
The tray has different depth options to accommodate a toddler's cute growing belly
Big grey buttons are easy to push for chair adjustment
Cushions are available in four colors — green, blue, graphite and mocha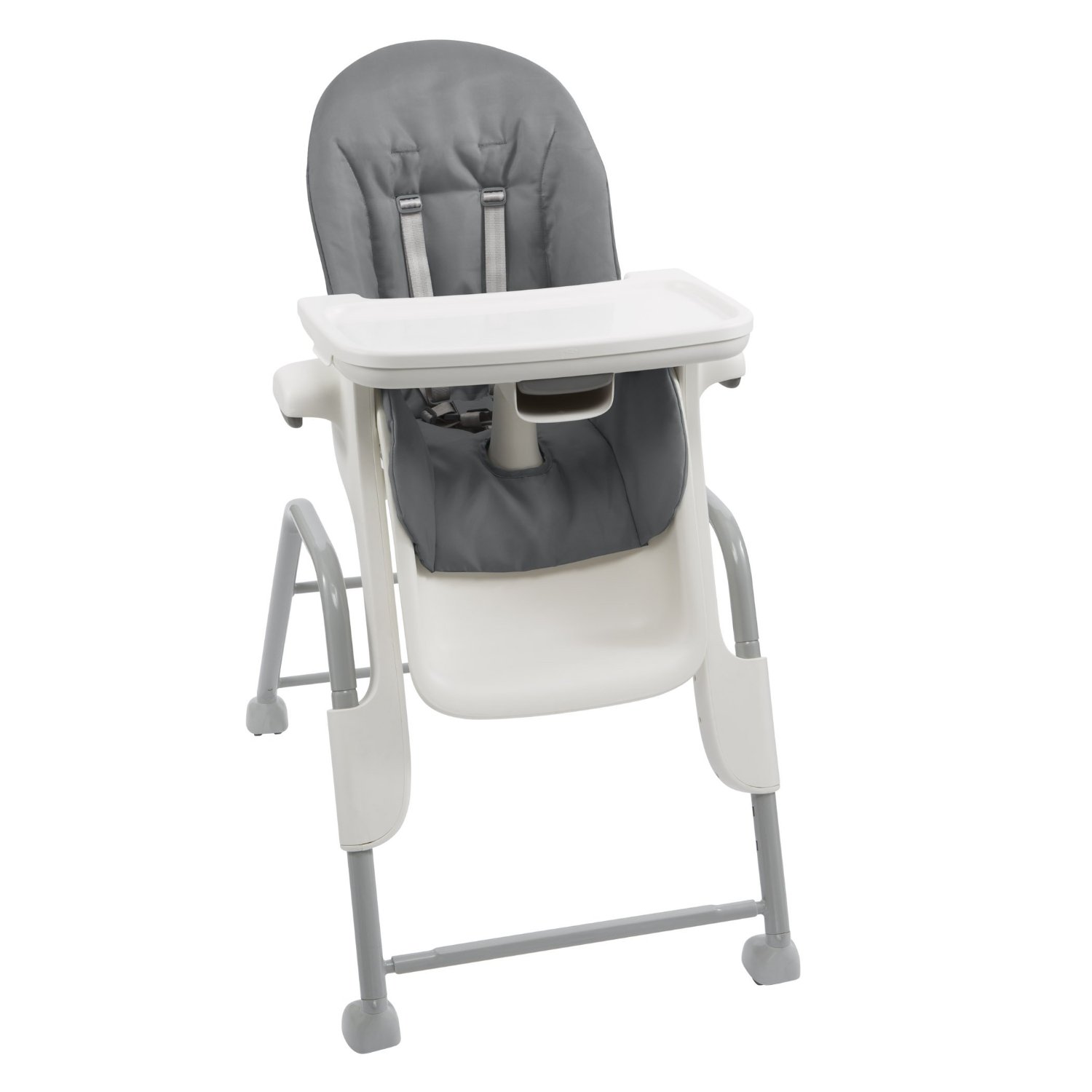 Things to consider
We were very impressed with the product over the month-long period we tested it, but if I had to nitpick, these are some qualities for parents to consider:
The chair's frame is white, which means it will show dust and dirt pretty easily. However, I actually like this since it makes it easier to spot which areas need to be cleaned.
Unlike the Sprout High Chair, the footrests aren't adjustable on the Seedling.
Like many high-end high chairs, this model doesn't fold down. It does disassembles into two parts for storage though.
Limited color selection.
The bottom line
For a high chair that can last from infancy well through toddlerhood, at $150 this is a good bargain. It's a great product for parents who want a clean, contemporary look without compromising function. All in all, the design is super smart and it's a quality high chair.
Note: I received a free sample of the Seedling High Chair to test. All thoughts and opinions are my own assessment.
More toddler feeding supplies
Our favorite toddler feeding supplies
This will change how you cut your toddler's grapes
Planetbox reusable containers