A Whopper Of A Baby Made A Surprise Entrance
Surprise birth stories are fun, but you don't hear about surprise 11-pound babies very often.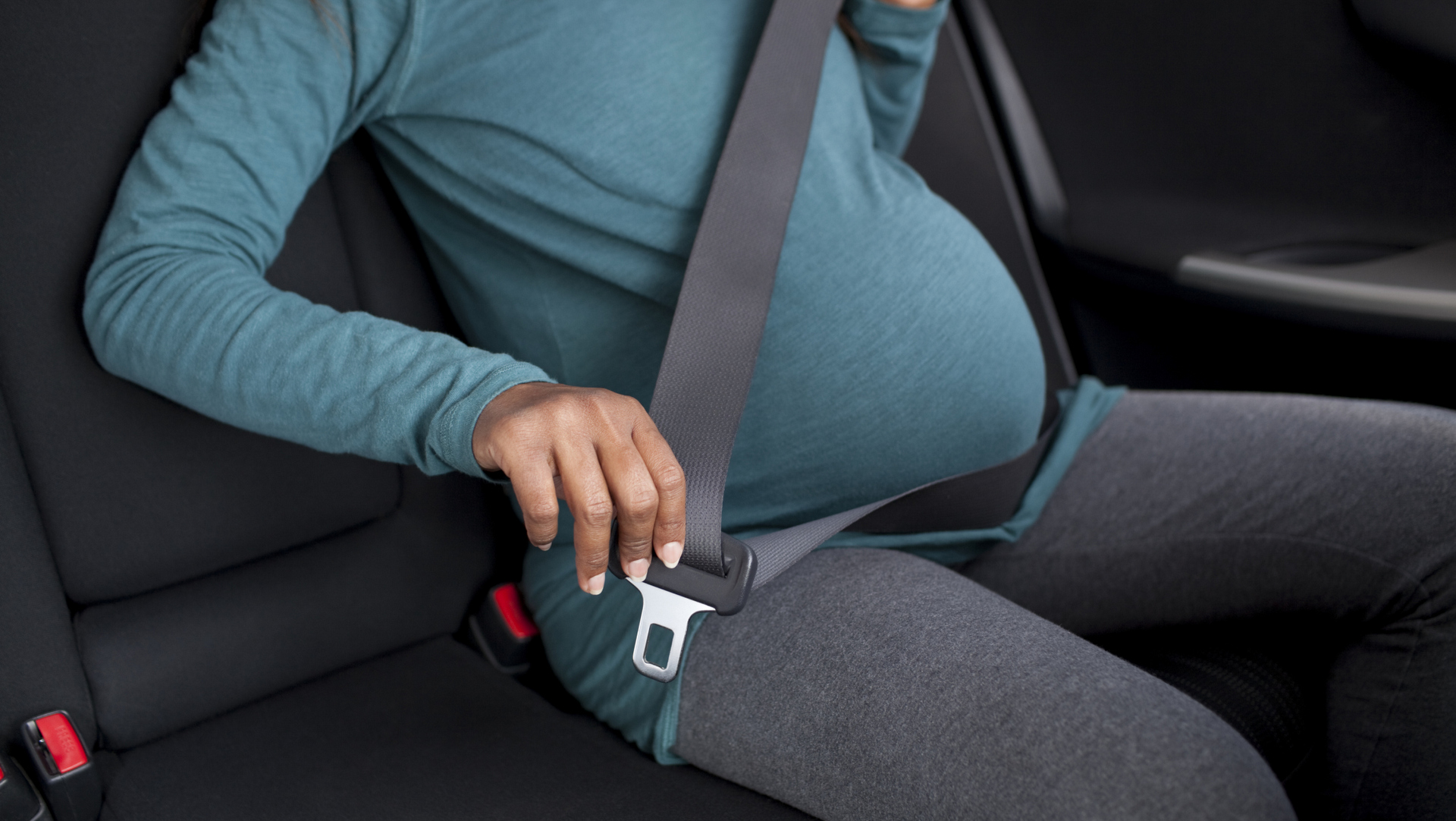 Photo credit: RuslanDashinsky/iStock/Getty Images
Sandra Vilchez, who was expecting her fourth baby, wasn't expecting a quick delivery at all. Her pregnancies for her first three babies had taken so long that she had to have her labor induced, so as her family set out to visit her mother last Saturday, having her baby was the last thing on her mind.
Hello, Mom!
However, soon after they left their own neighborhood, she noticed that she was in pain. And not just ordinary pain, but regularly occurring pain — the kind that comes before a baby does. She soon realized that she was indeed in labor, and told her husband that the baby was on her way.
As they tried to make a beeline for a hospital, her water broke, so to the side of the freeway they went. Her husband popped out of the driver's seat and rushed around to help deliver their baby, whose head had already emerged from her mother. All the while, their three older children, ages 6, 4 and 3, were worried and curious. Their dad did his best to reassure them.
He had emergency services on his phone at the same time, and they coached him through the rest of the delivery.
The baby, a girl they named Savannah, arrived easily after that — all 11 pounds, 6 ounces of her. After Dad made sure the cord wasn't around her neck, he gave her to her mother. First responders soon arrived, cut the cord, and most likely whisked them away to a nearby hospital to check them out and help Mom recover.
Cool birth story, happy ending and a great memory for these parents, and even for their kids. After all was said and done, they likely really enjoyed being able to see their new sister fresh out of the package.
More awesome birth stories
Bride and groom upstaged when best man's wife gives birth at wedding
Idaho mom gives birth while driving
Baby born in children's library