Gerber Finds Toddler's Yogurt Was Contaminated After Production
Reading about a mom finding maggots in her child's yogurt is disturbing, but fortunately Gerber investigated and found that the product was contaminated after production.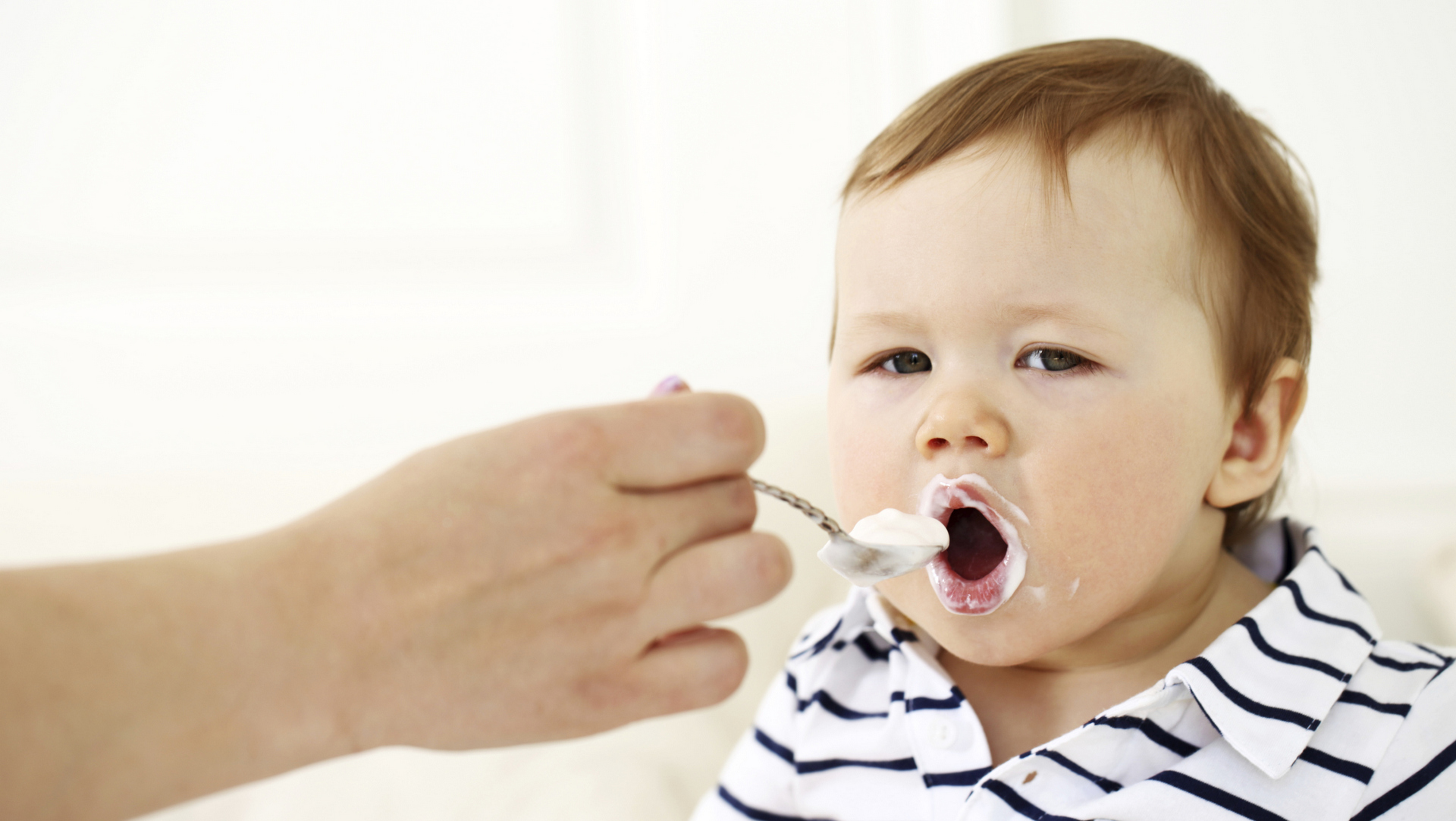 Photo credit: kate_sept2004/iStock/Getty Images
I shared the story a few days ago about the mom who opened up a container of Gerber yogurt to feed to her daughter and was horribly surprised to find maggots waiting inside. As reported, Gerber investigated and determined that the package was damaged after it left their facility, but before it was opened to feed to the child.
Their statement, which was recently emailed to me by a respresentative of the company, follows.
Making nutritious, safe food for babies has been our top priority for 86 years.
Recently, we received a complaint about maggots in GERBER Strawberry Banana Yogurt Blends. We have not received any additional complaints of this nature on this product. Upon receipt of this complaint, we immediately started a thorough investigation.
As part of our investigation, we retrieved the product from the consumer. The results of our evaluation confirm that the package has been damaged. We also retrieved and evaluated the product from the same store where the consumer purchased the product. We did not find any evidence of contaminants and the product met our stringent guidelines.
In accordance with our quality protocol we retain samples from every product produced. An evaluation of the retained samples did not reveal any signs of compromised packaging or contamination. Products from the store and retained samples met our quality standards.
Additionally, this product is produced using a processing technique that renders the product commercially sterile. Insects would not be able to survive under these high temperatures.
Based on our investigation described above it is our conclusion that this is an isolated incident. Unfortunately, we have not been able to identify the exact point at which the package may have been damaged.
We are sorry one of our customers experienced this unfortunate incident.
Good news, and thanks for the thorough investigation, Gerber.
More newsy pregnancy and baby stories
Family says they found maggots in their toddler's yogurt
Pregnant at 51, a single mom is expecting her second child
Abandoned Dumpster baby alive and doing well