Slash Your Grape-Cutting Time In Half
Tired of chopping up your tot's grapes into itty bitty pieces? These tips will be a game-changer for you. Promise.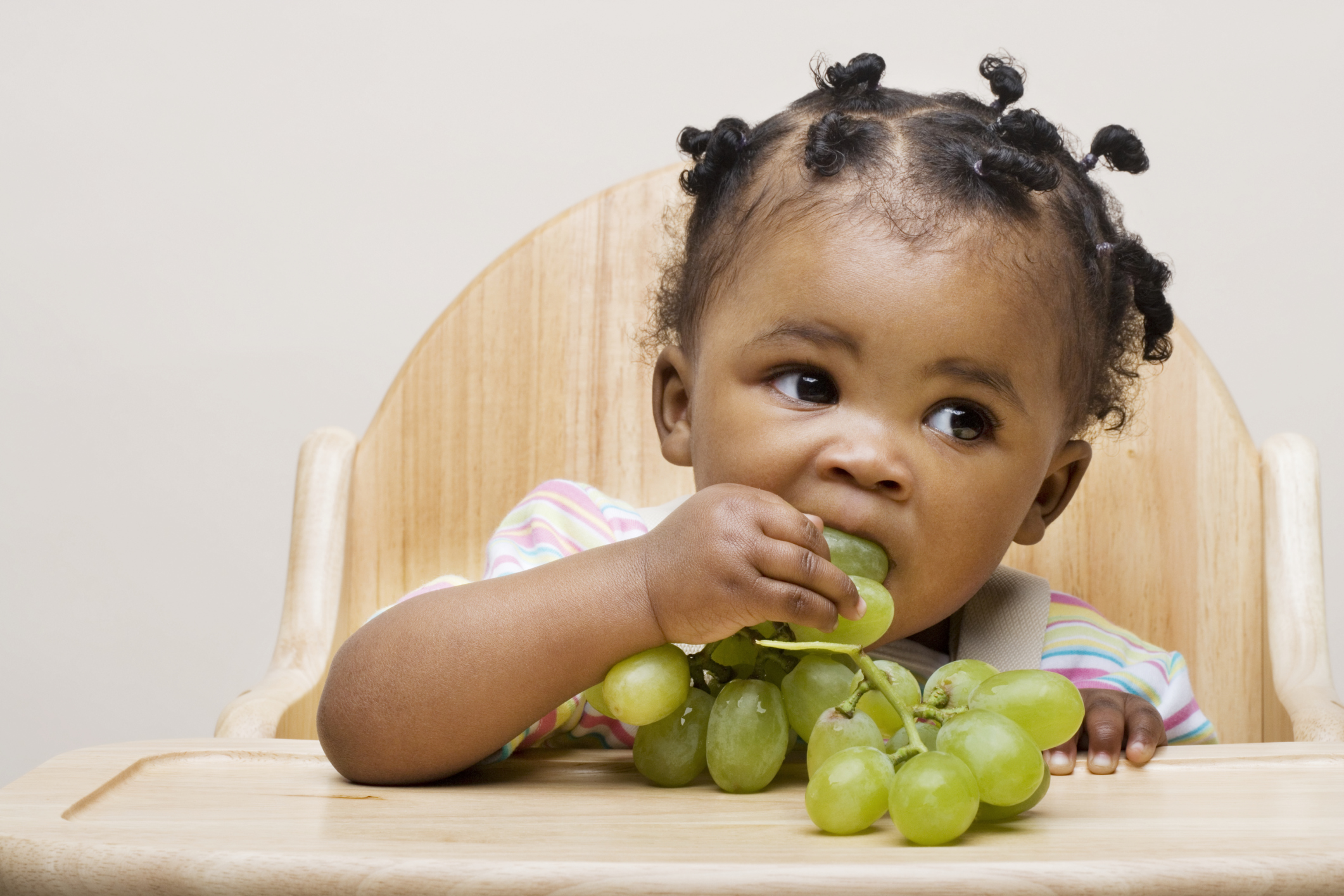 Photo credit: Digital Vision/Getty Images
I absolutely loved it when my daughter started eating table food. I was excited to watch her explore new flavors and try different textures. She's a little foodie in the making and it's been a blast.
Except for one thing...
All the freaking chopping involved.
I spend a ton of time chopping up fruits and veggies into bite-sized pieces so they're easier for my daughter to chew with what little number of teeth she has.
Grapes in particular have been my nemesis since my daughter discovered them. I have a bit of a love/hate relationship with them. My 15-month-old loves them — and I love how well they travel for a healthy snack on the run. But since whole grapes can be a choking hazard for young kids under the age of 5, they must be cut in half.
I've played around with a few grape-cutting techniques, which are broken down here:
1. Traditional. Just put the grapes on a cutting board and slice them one by one with a knife. Not bad if you only have a few to cut, but if your toddler is on a grape-eating kick or if you batch-prepare meals to save time, this can be a time suck.
2. Life-hacker technique. When this genius technique for cutting grapes circulated around the internet, you could practically hear the sigh of relief from parents as they embraced this time-saving strategy. You simply put grapes in between two plates and slice a serrated knife through. But the only way it really works is to use two plates with a lip on the edge that will hold the grapes in place, and a serrated knife. I've used a regular chopping knife before, but it has to be really sharp. This is a great technique for meal-prepping at home, but not really convenient for travel.
3. Grape-cutting gadget. While I'm a sucker for gadgets, I'm starting to shy away from kitchen gadgets after having a kid since I don't really use them that much (extra kitchen gadgets = more safety hazards for toddlers to get into + clutter to clean). I was a wee skeptical when I received this OXO Tot Grape Cutter (OXO, $10) to test, but this thing is the bomb diggity. You simply pop a grape in, press the handle down and voila! A grape is neatly quartered into four sections.
The grape cutter comes with a plastic cover for safe storage and is easily portable. It can also dice up grape tomatoes and pitted olives. Now, I found that the grapes need to be pretty firm for this cutter to work at its best — really soft grapes will just smash instead of slice (but who likes mushy grapes anyway?). Overall, this grape cutter is a great gadget to have on hand while in the toddler phase and is a huge time saver.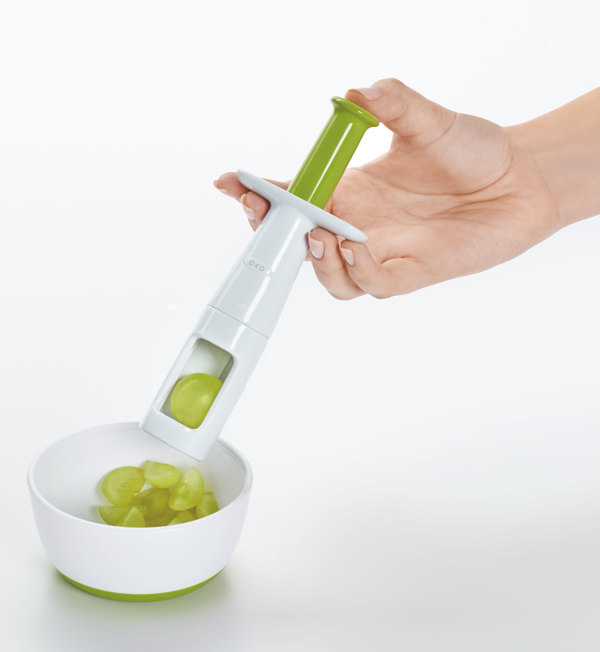 More on feeding toddlers
Is your toddler getting enough of this?
Dealing with a picky eater? Don't worry, your tot won't starve
Healthy and easy: Sprout Foods new toddler snacks