Sleek Stroller Style For City Dwellers
We put the Mamas & Papas Armadillo stroller to the test. See what you need to know about this stylish piece of baby gear.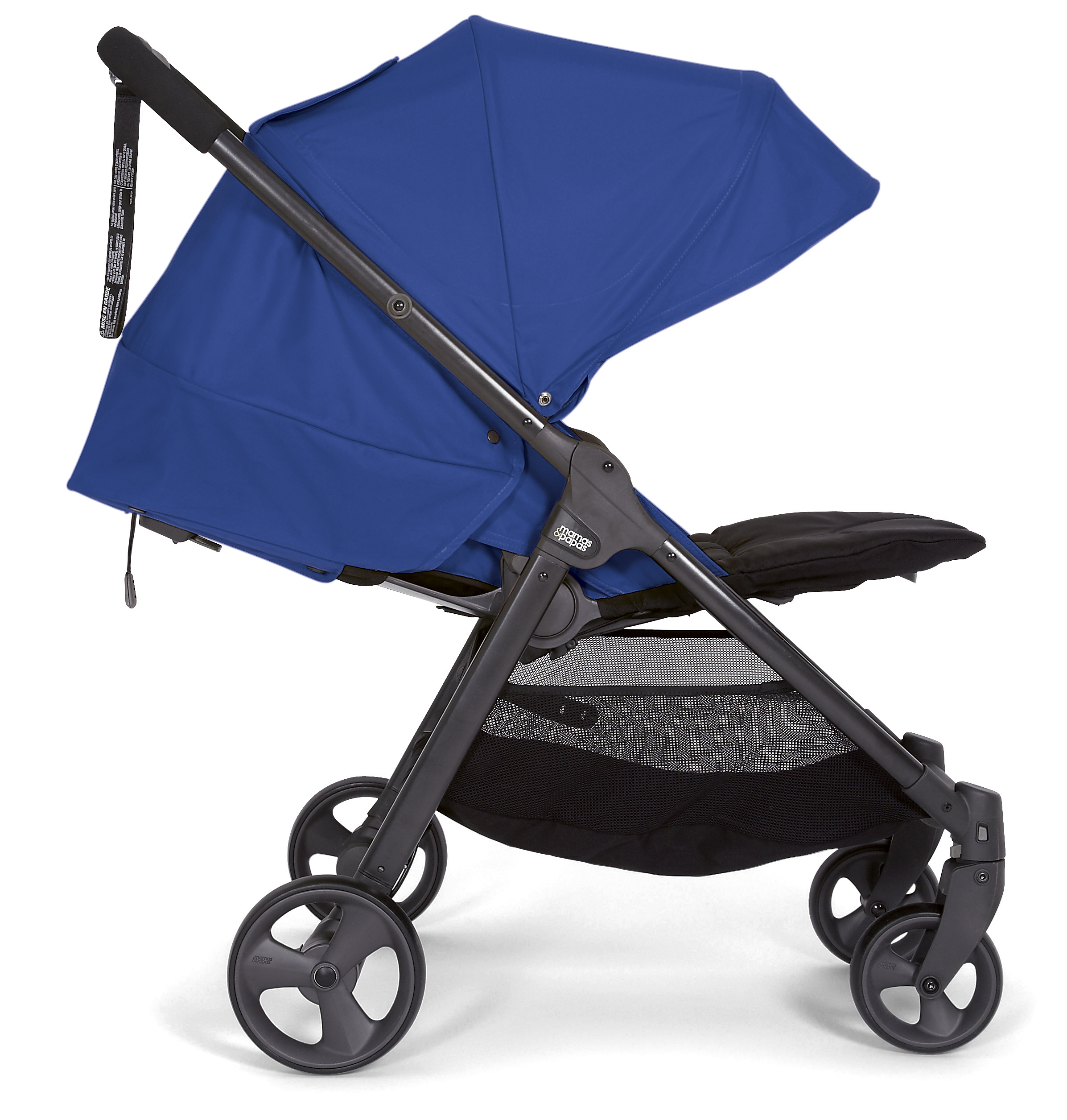 The rundown
Product: Armadillo Stroller in Lemon Drop, Mamas & Papas, $279
Nicknamed the "Big Little Stroller," the Mamas & Papas Armadillo is a fusion of stroller functions. It was designed to be smaller and easier to cart around like an umbrella stroller, but with all the amenities parents love having in a larger stroller, like a smooth ride and comfortable seat for napping.
The Armadillo is designed for parents on the go. The stroller can be set up or folded down in just a few seconds using only one hand. It also folds up compactly making it an easy fit for cars.
Best of all, the Armadillo stroller is usable from birth to 50 pounds. To get the biggest bang for your buck, buy a car seat that's compatible with the car seat adapter (sold separately) and use the stroller as a travel system with your newborn.
I was sent a Mamas & Papas Armadillo to check out the stroller with my 15-month-old and share our take.
What we liked
Modern moms (and dads) will dig the contemporary design of this sleek ride. Unlike other modern baby strollers, this one doesn't look like a spaceship — it's just a cool, sophisticated look.
My daughter and I are constantly on the go throughout the day and we need a stroller that can hold up to our active lifestyle. My absolute favorite feature of the Armadillo is the fantastic reclining ability. It works better than any other stroller I've tested. Not only does the back fully recline with ease, the footrest also kicks up in front, making it the perfect mobile naptime spot.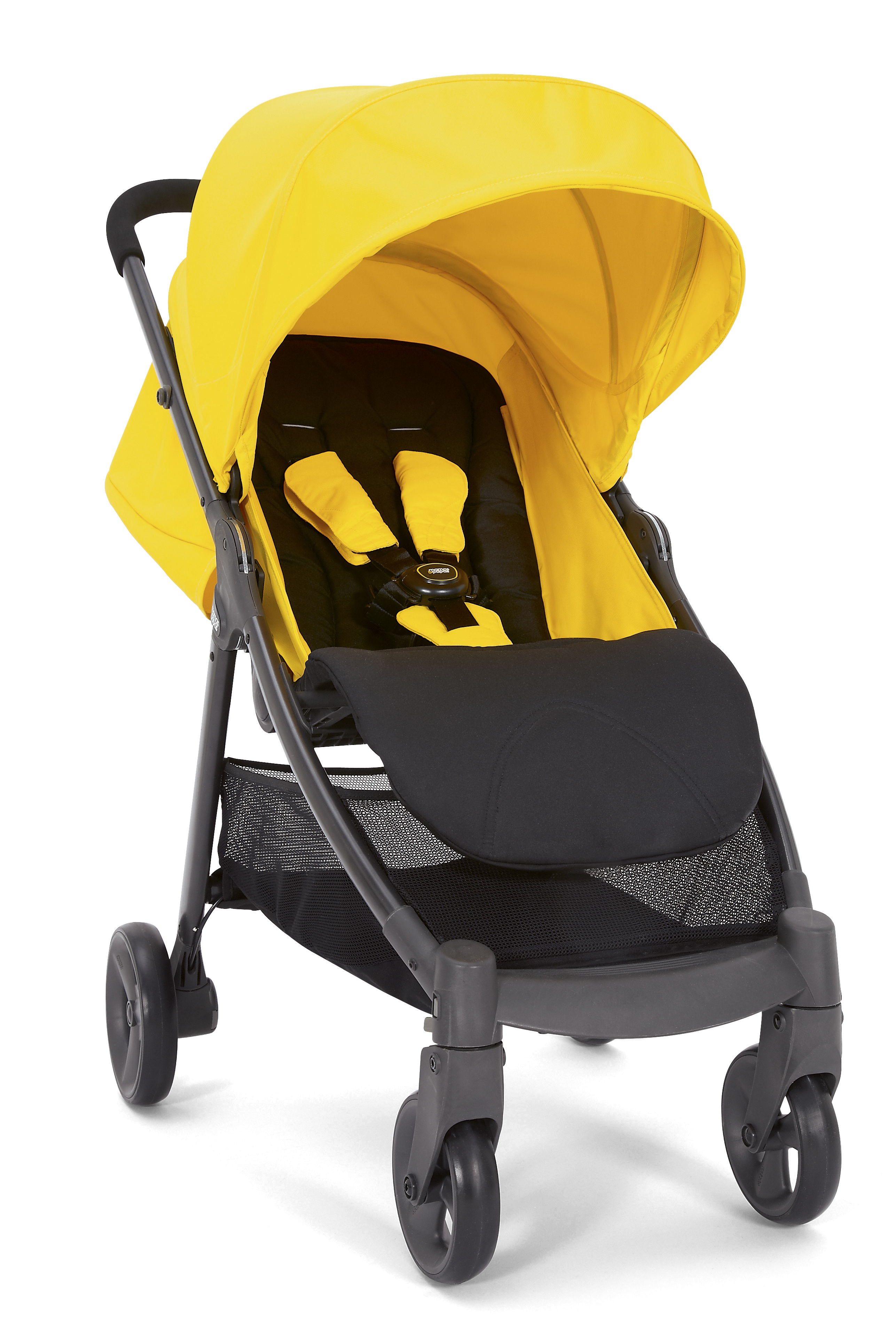 Other notable features:
One-handed fold and unfold.
Single handlebar makes it easy to maneuver with just one hand (unlike the wonky two-handled umbrella strollers).
Storage basket on bottom that's accessible from the front and back. Although I couldn't fit my diaper bag, I could fit in a diaper changing station, stroller blanket and small purse.
Front wheels lock for extra stability (if needed).
Stroller fabric is easy to wipe down.
View flap on the canopy has magnets instead of noisy velcro (not a necessary detail, but really nice to have so you don't disturb a sleeping tot).
Handlebars have a built-in safety strap. While I personally haven't used this feature a ton, I think it could be helpful for walking in hilly neighborhoods.
Rain cover included.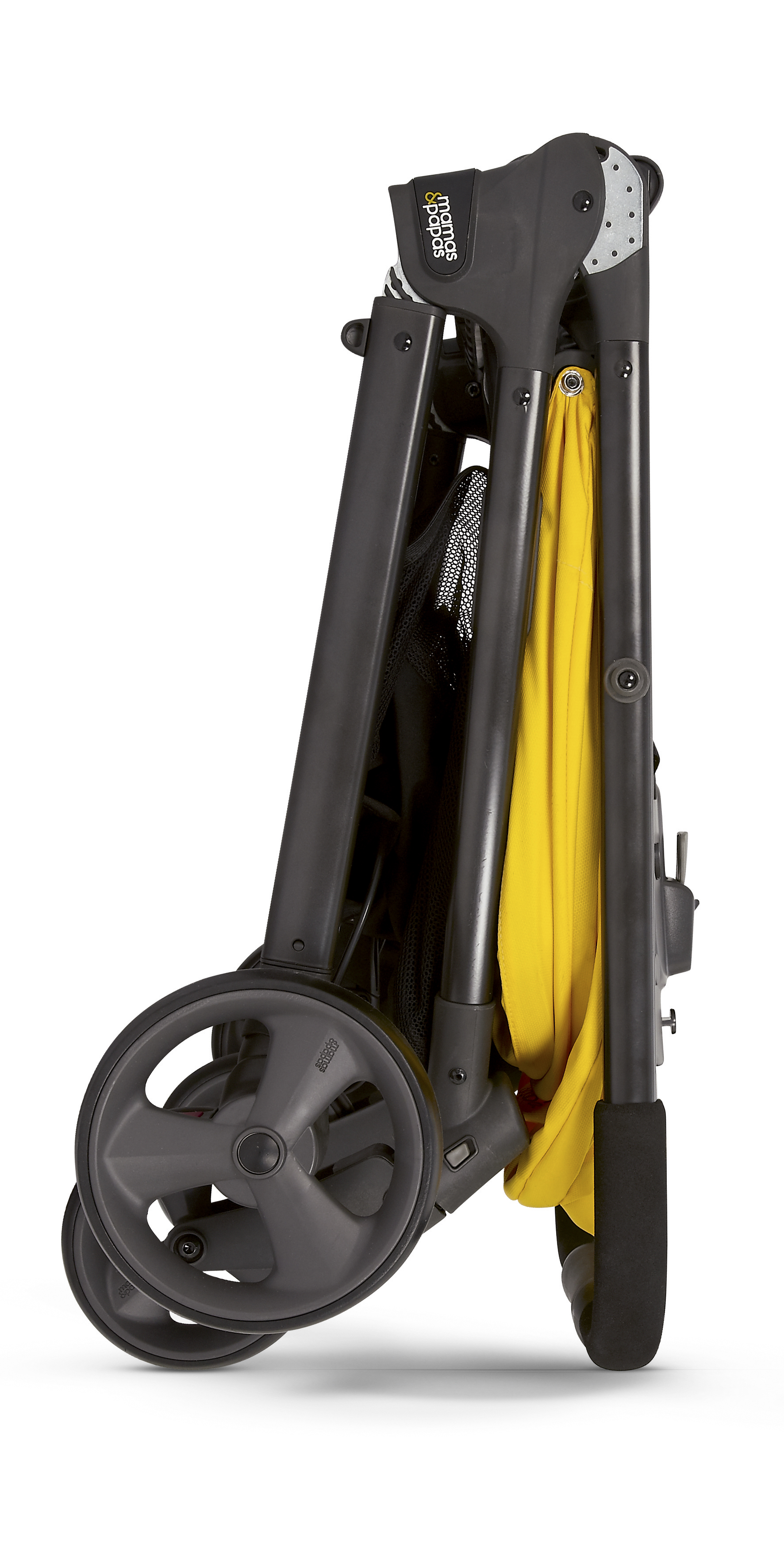 Things to consider
Tricky buckle. I have a love/hate relationship with the five-point safety harness. The harness is a little tricky, with a puzzle-like function (which can be challenging when you're trying to strap in a squirmy tot) that takes some getting used to. Ultimately, however, it's a super-secure system and I feel confident that my kid isn't going anywhere when she's strapped in.
A little heavy for an umbrella stroller replacement. The stroller weighs approximately 17.6 pounds, but it felt much heavier than my B-Agile's 16.5 pounds. Parents who have to frequently carry their stroller upstairs will want to test the weight. On the plus side, the handles on the top make it really easy to carry.
Vertical storage. The stroller is pretty compact when folded and stores really well lying down (it fits great in my Prius), but I had a hard time getting it to stand up vertically when broken down. Might be a challenge for city dwellers who'd need to stash the stroller in a closet.
Plastic canopy view. The peek-a-boo window on the canopy is plastic instead of mesh. Now, this is a great feature for folks who live in rainy climates, but I found it was a little tricky to see into on sunny days due to the glare.
No cup holder. Doesn't come with a place to hold your keys, phone or water bottle. However, stroller cup holders are available separately for purchase.
The bottom line
The Armadillo is a quality portable stroller that's designed for mobile families. The moderate price tag can turn out to be a bargain since the roomy seating allows plenty of growing space.
More baby gear reviews
Ju-Ju-Be's stylish new diaper bags
Which bathtub is best for your baby? Read our reviews
Baby food storage solutions to help you cut the clutter