Crazy Cute And
Portable Too
Tired of stuffing that ratty old bear in your diaper bag? Check out the Cuddle Bear. It just might be your kid's favorite new lovey.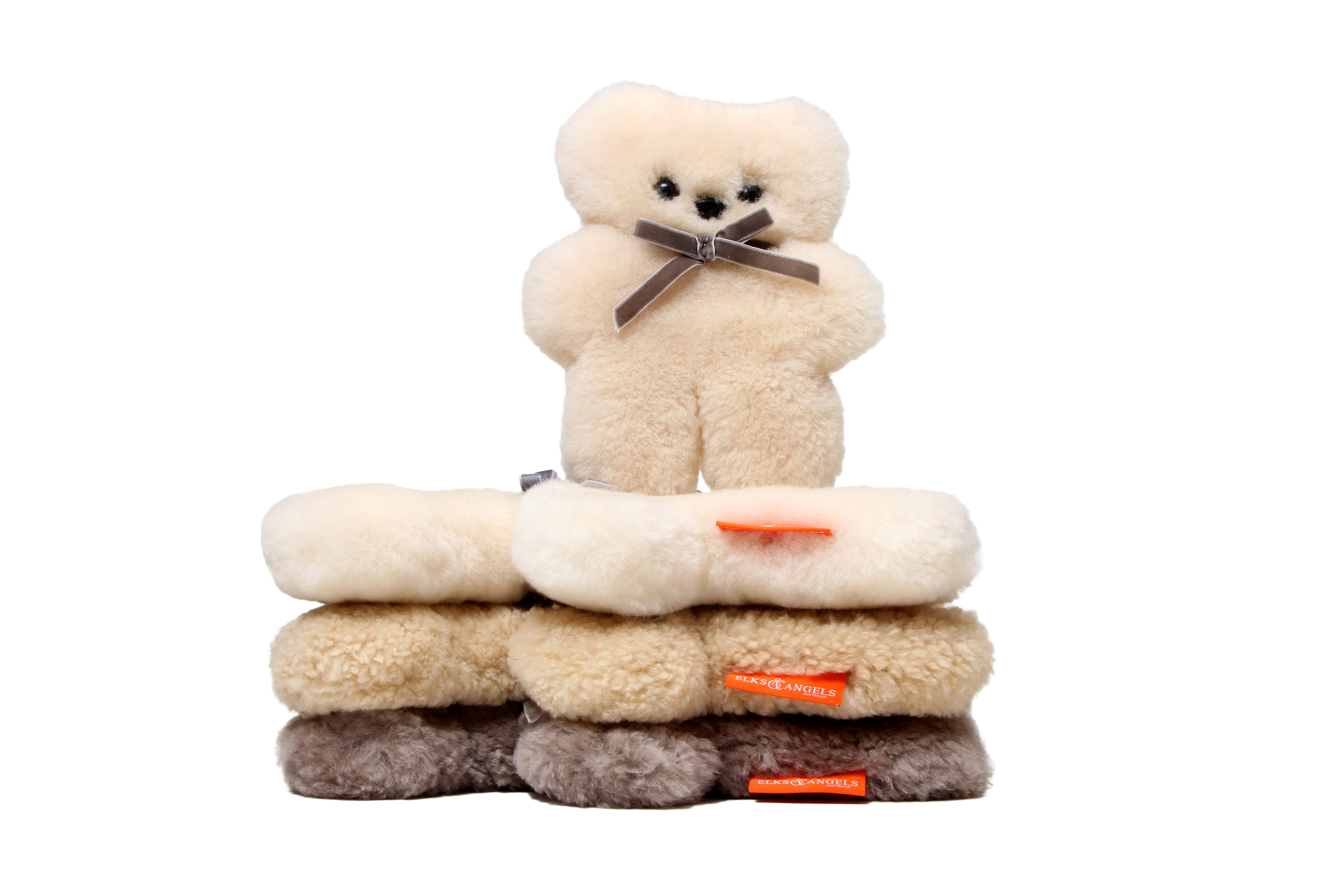 Toddlers are known for getting sentimentally attached to the most random things, which are fondly known as loveys.
Sometimes a toddler attaches on to a gargantuan stuffed animal — and refuses to let go. Any mom who's had to stuff a toy the size of a small baby elephant in a diaper bag knows the joy of traveling with an oversized lovey.
Thankfully someone wised up and created a stuffed animal that's actually easy to take on the go.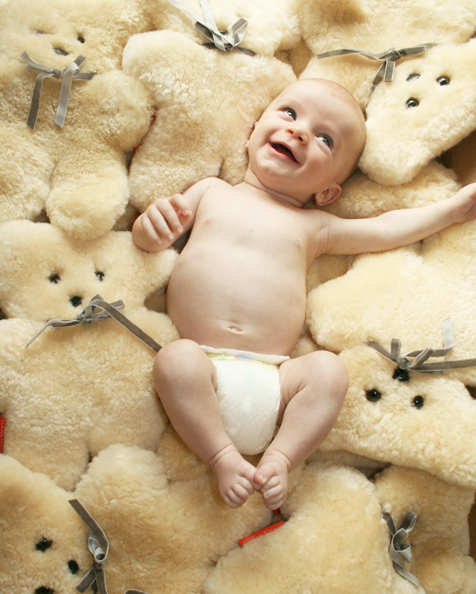 Elks and Angels' Cuddle Bears are these adorable flat teddy bears made of sheepskin. Unlike bulky traditional bears, these ones have a thin design — only an inch wide! — and take up considerably less room.
The original Cuddle Bear is a decent size (12 inches by 10 inches) and is available in three neutral colors: Buttermilk, Honey, and Latte. It's a great option for snugglers and cuddlers. Bonus: The flat shape means it can double as a pillow in a pinch for naptimes on the run.
Little Cuddle Bears are a smaller version of the original measuring only 8 inches by 6 inches.
While the Little Cuddle Bear is the obvious choice for traveling, I think both versions would work well for a toddler that's always on the move. While larger, the Cuddle Bear easily rolls up and can fit in diaper bags or toddler backpacks.
Made from sheepskin, Cuddle Bears are super soft and cozy. The fur offers tactile stimulation for babies.
According to Elks and Angels, the benefits of sheepskin include:
Thermostatic. The material is warm in the winter and cool in the summer. It's ideal for helping babies regulate their own temperatures.
Dirt and bacteria resistant. The lanolin content gives the material self-cleaning properties and it's naturally anti-bacterial.
Hypoallergenic. It also doesn't hold on to odors.
The company got the idea of using sheepskin from Australia, one of the world's leaders in the sheep industry. Elks and Angels takes the standpoint that the company is being ethically responsible by re-purposing the by-products of the meat industry to get maximum use from the process.
According to their website: "Australians have a long history with their use of sheepskin. For over a century the 'Aussies' have known the benefits of this miracle fiber. 'Aussie moms' have been using them as rugs for babies at sleep time, play time and tummy time." (Speaking of rugs, check out their fabulous sheepskin rug that's right on trend.)
Now, you can't force a lovey on kiddos. The ball is totally in their court when it comes to bonding with their toys. But Cuddle Bears make great gifts and — who knows? — maybe your tot will form an instant bond.
Note: I received a product sample from the company for review. All opinions are my own.
More toys for baby
VTech learning toys for babies on the move
Start learning early with Lakeshore Learning
Spark Box Toys can help you cut the kid clutter