Cribs Have A Fall And Entrapment Hazard
If you have a Franklin & Ben 4-in-1 crib, check to see if it's been recalled.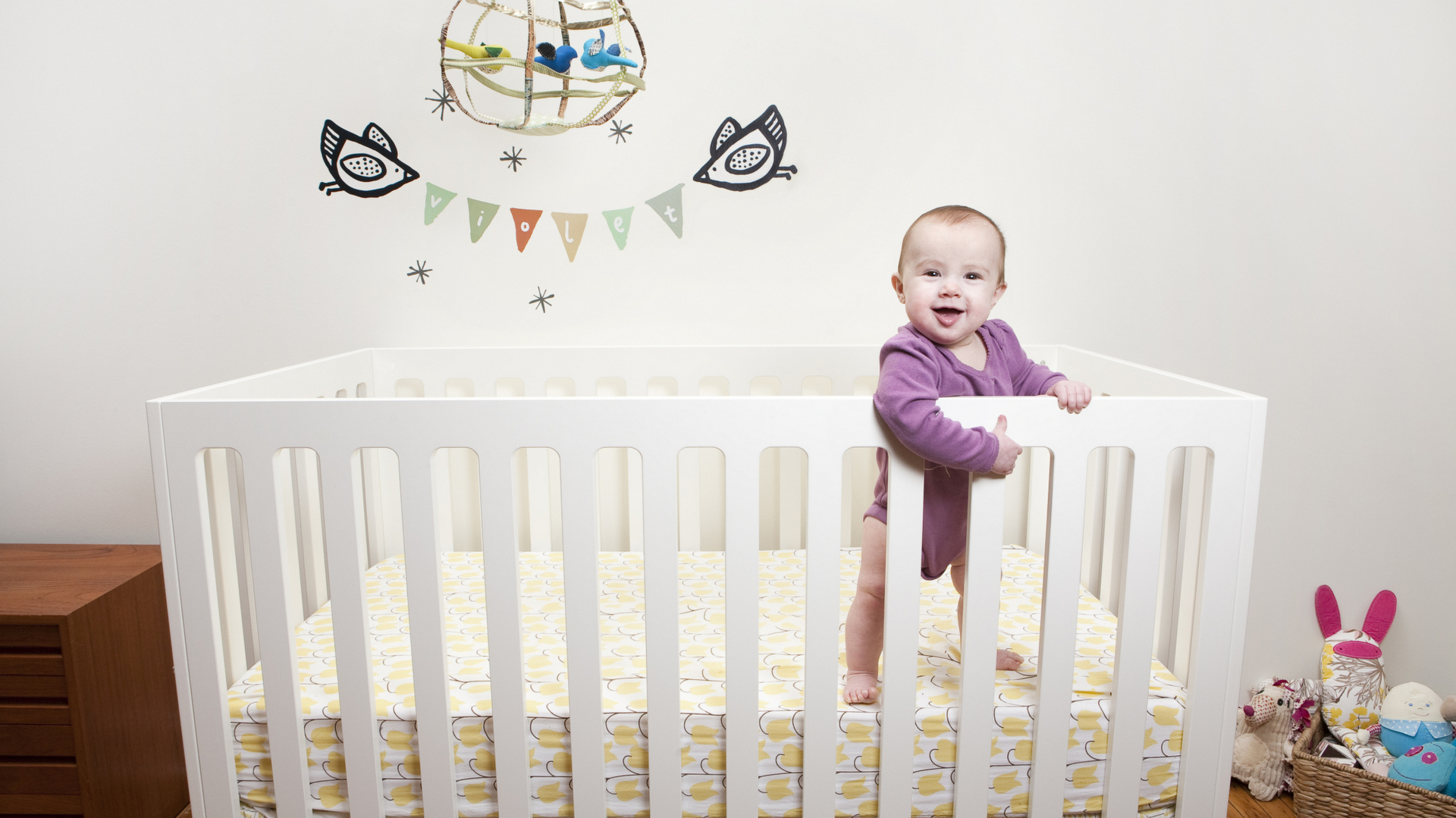 Photo credit: Donna Alberico/Digital Vision/Getty Images
Around 1,000 convertible cribs from Franklin & Ben are being recalled because the front panel can separate from the rest of the crib, creating a fall and entrapment hazard.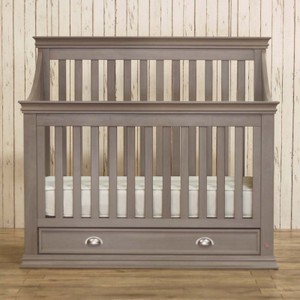 Product description: This recall focuses on Franklin & Ben's Mason style 4-in-1 cribs. The affected model number is 5601, and they were manufactured from January 2012 through August 2012. You can find the model number and the date of manufacture on the inside of a side panel of the crib, printed on a label.
Listed on the label as a "serial number," the following purchase order numbers are included in the recall: H004522, H004546, H004548 or H004777. The cribs feature solid wood sideboards and wood rails on the front and back of the crib in varying heights. They can convert to a daybed, toddler bed or full-sized bed. There is a storage drawer at the base of the crib with two metal knobs. They were sold in two colors — weathered gray and rustic brown, and they measure 57" long by 33" wide by 51" high.
Where/when they were sold: These recalled cribs were sold at juvenile products specialty retailers nationwide from January 2012 through June 2014 for between $600 and $700.
Reason for the recall: The crib front can separate from the side panels and create a gap that can allow a child to fall out or become trapped between the front and side panels. There have been 14 reports of the front panel separating from the crib, but no reports of injuries.
What you need to do: You should stop using the recalled crib and contact Franklin & Ben for a free repair kit. In the meantime, parents are urged to find an alternative sleeping environment for the child.
Company information: You can contact Franklin & Ben, a division of Bexco, toll-free at (888) 673-6652 8:30 a.m. to 5:15 p.m. PT Monday through Friday. You can also can also visit their website at www.franklinandben.com and click "Safety Recall" to request a repair kit.
More recalls
Recall: Brita children's water bottles
Recall: Dream On Me Dinah High Chairs
Recall: phil&teds Travel System 26 infant car seat adaptors