Working From Home Is The Best Of Both Worlds
Working from home while you have young kids can be the best thing ever, but it's not without its challenges.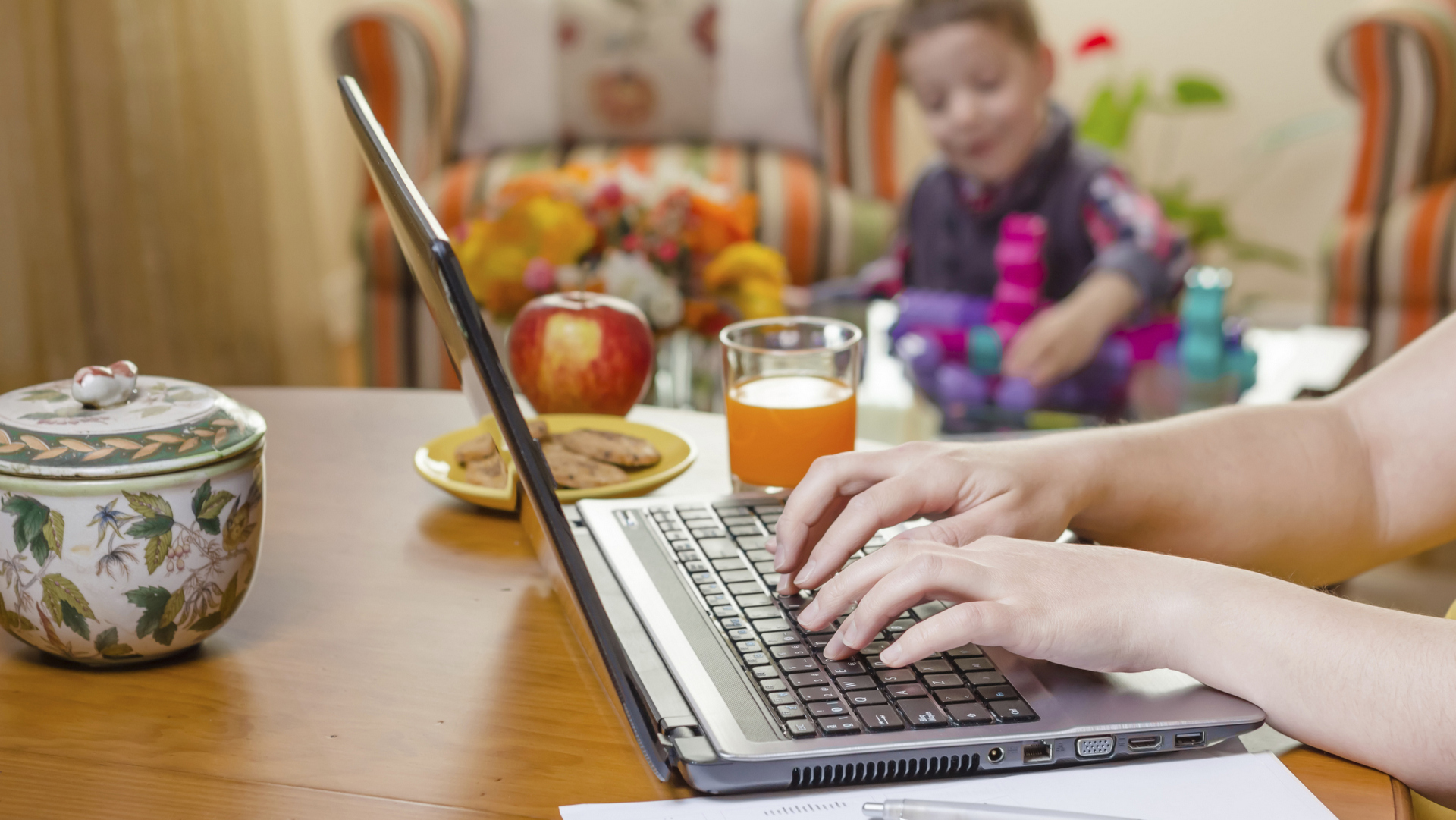 Photo credit: David Pereiras Villagrá/iStock / 360/Getty Images
I've been working from home for several years, and pretty seriously over the last two. My last baby was born in 2009 and I've slowly built up the work I've taken on, which has led to a need for organization and setting priorities. Here's a little that I've learned.
Create a work environment
This is something I've struggled a lot with. Much of my work has been done sitting in a chair in my living room, with my laptop on my lap. It's horrible for my posture. So I've made it a point to move everything to the kitchen table, which is far more ergonomic, and while I do have a nice desk in the basement, I prefer to work upstairs. Make sure that your work area is easy on your body and gets you into a proper headspace as well — my living room is comfy and not really work-worthy, so I just can't do it any more.
Keep your kids in mind
You can't work well with your kids underfoot — it's not fair to your kids, and it's not fair to your job. Many moms work at naptime or bedtime, which works well when your children are babies. Other moms rise early and work before they awaken. In my home, Dad and I actually alternate "schedules," and in the mornings I'll often leave for a few hours to get some breakfast and some solid work in. I've done that for about a year, and now that she's in preschool part time, I don't have to worry as much about finding time to work. Some moms hire in-home childcare, which is another good solution.
Have the proper gear
I find that, as a writer, having a laptop is essential. I couldn't move around my house and escape completely with only a desktop computer, so portability is a must. Also, a wireless mouse is another must-have for me. I even tote one along with me when I go out to work. I adore Logitech's line of wireless mice (Logitech, $30) because they are super-easy on the hand, they scroll through web pages great and they look amazing.
If you work from home, what are your go-to must-haves?
More on being a mom
Bye, bye baby
Raising baby on a single income
New mom mistakes