Bags Too Cute To Be Used For Just Diapers
Ju-Ju Be's has me coveting their fresh new patterns even though my diaper-bag days are long gone.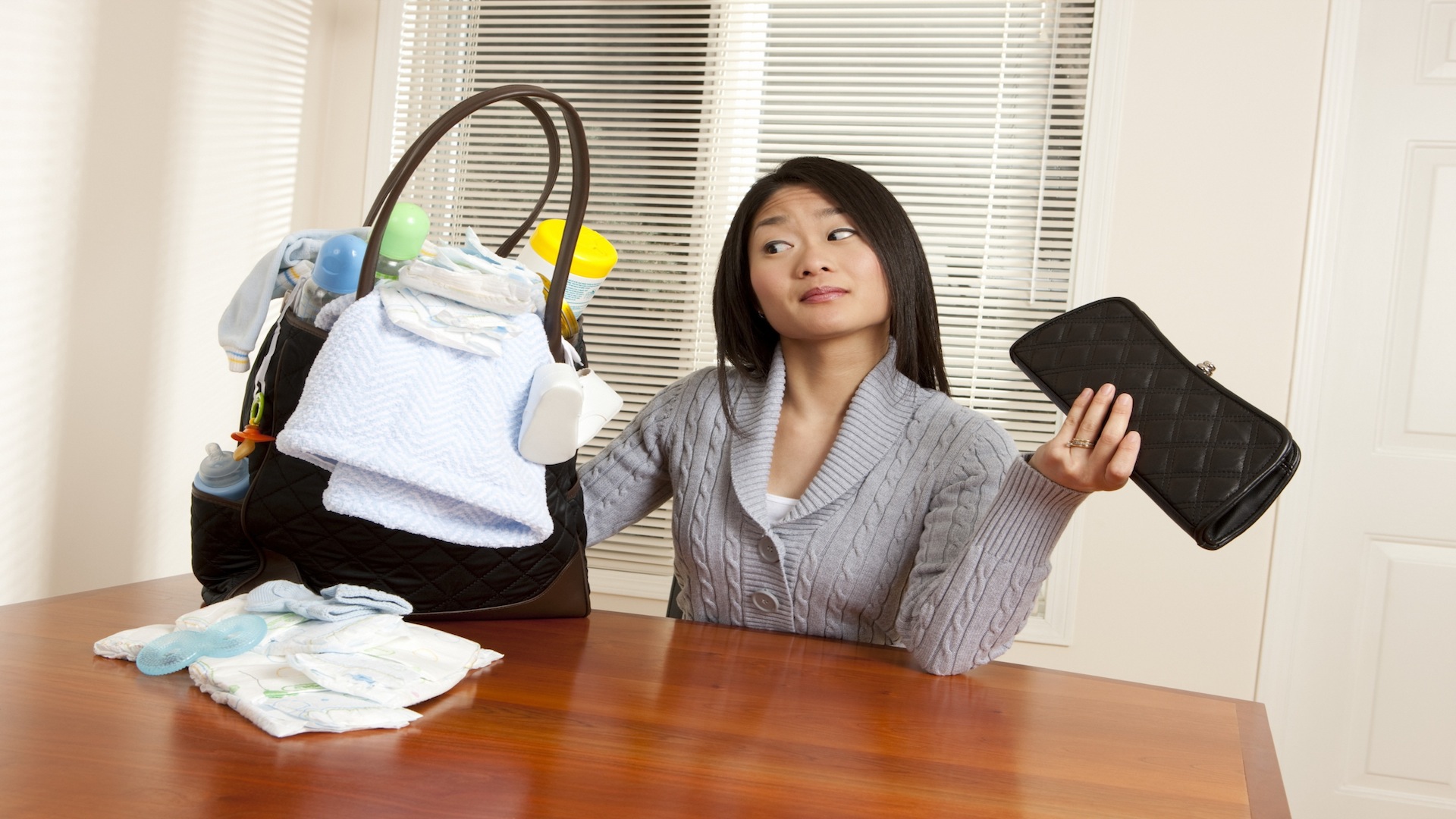 Photo credit: Design Pics/Ron Nickel/Getty Images
Would it be so wrong if I got one? No one would have to know it's a diaper bag. In fact, no one will know it's a diaper bag. These stylish totes are downright adorable — too adorable for just diapers if you ask me. Earlier this month, Ju-Ju-Be released these three new prints to its already fashion-forward collection of machine-washable, durable and lightweight diaper bags. The insides of the bags feature AgION® antimicrobial linings which kill germs, mold, mildew, fungus and bacteria. (Bonus: The linings are light-colored so it's easier to find things — like that paci you need. right. now. — than in a dark-lined bag.)
Red turns heads
This bag in a fun, bright-red pattern is a real head-turner. Red always makes a statement, and why not make a fun statement with your diaper bag-turned-backpack? This diaper bag was designed for the busy mom on-the-go to haul everything in while she's hauling her little ones around to daycare, soccer and dance class. The Be Right Back backpack-style bag in Syrah-Syrah red has a padded back with breathable mesh and padded shoulder straps (Ju-Ju-Be, $140).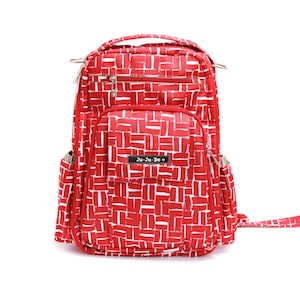 Floral and fun-ctional
This calming gray floral design with pops of color is perfect for the yoga mom who spends a lot of time with her family out of doors. The Be Prepared tote in Mystic Mani pattern is chic yet durable and large enough to tote everything you need for a family day at the park or hiking in the woods. (Ju-Ju-Be, $180)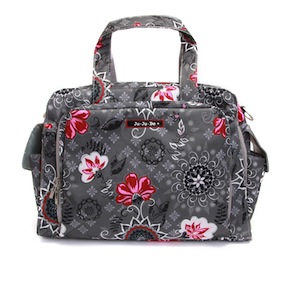 Classic and classy
These chic black-and-white diaper bags are ideal for working moms and those who prefer a more sophisticated and classic style that makes a statement. Whether you chose stripes, polka-dots or a trendy chevron pattern (like the Marquess shown here), the bags from the Legacy Hobo Be collection will remain in style long after your babies grow out of diapers. Which means you can have the bag all to yourself. Score. (Ju-Ju-Be, $115)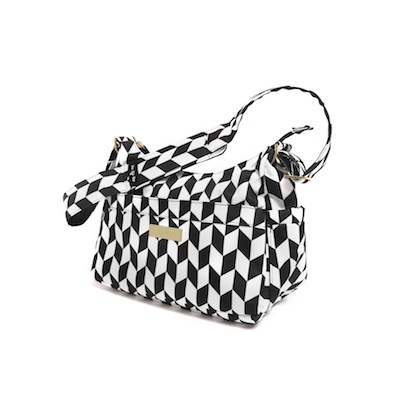 Hello! Hello Kitty
This week Ju-Ju-Be kicked off the launch of its new Hello Kitty collection. The Tick Tock Be Prepared bag (pictured) has loads of pockets and compartments for everything from bottles to diapers. Plus the fun pattern is just too cute for any kid-friendly occasion. (Ju-Ju-Be, $188)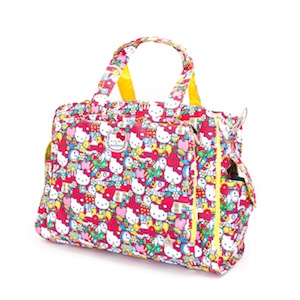 Each of the featured patterns comes in a variety of styles and sizes, and matching accessories are even available. Drool.

What type of diaper bag best defines your personality as a mom and beyond?
More fun stuff for moms and babies
Baby's first picnic
Matilda Jane Clothing: Adorable fashions for your little one
Best pregnancy styles of the celebs