Tired Of Slathering On Sunscreen?
Worried about your little one's delicate skin in the sun? Check out Snapper Rock swimwear for babies with built-in sun protection. We've rounded up our favorite finds.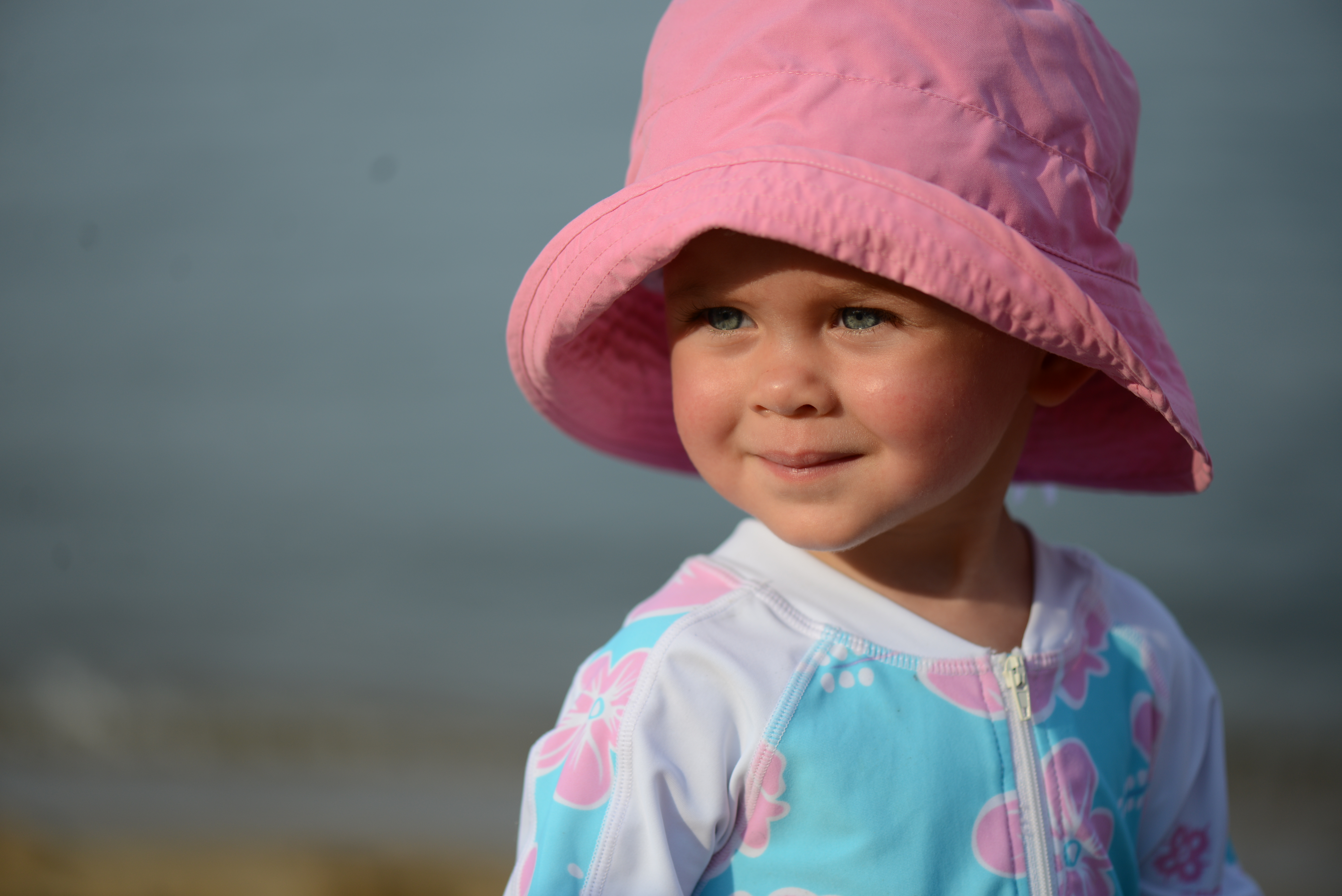 Photo credit: Snapper Rock
I love being outdoors during summer spending days by the beach or pool, yet I'm constantly concerned about my kid's skin frying in the sun. Any parent who's had the joy of constantly slapping globs of sunscreen on a wiggly little toddler playing in the sand can appreciate the challenges of keeping Baby's skin protected from the sun.
While I've seen several variations of sun-protective clothing for kids, a lot of them have been, well, kind of dorky. Then I found out about Snapper Rock swimwear.
Fun in the sun
Snapper Rock designs are fresh, fun and totally appropriate for kids. They have a great selection of both long- and short-sleeve sunsuits for Baby and mix-and-match options for toddlers (this flamingo print is ridiculously cute).
The swimwear has an ultraviolet protection factor (UPF) rating of 50+, meaning it blocks 98% of the sun's rays. The clothing gets the UPF rating due to the density of the weave in the fabric and type of fiber used (nylon and elastane). No extra chemicals or treatments are added to the clothes.
The brand is also a favorite among celebrity kids. Gwen Stefani's son Apollo, Reese Witherspoon's son Tennessee and Matt Damon's daughters have all been spotted in the cute swimwear.
Mom approved
The baby sunsuits are available in prints for both boys and girls. A deep zipper makes it easy to pull on and the shorts help keep sand out of Baby's diaper (bonus!). My friend also pointed out the zipper makes the outfit easier to put on babies with bigger heads, which can be a challenge with traditional sun shirts.
Pair the sunsuit with a hat to help keep your baby's face protected and pack a terrycloth outfit to change into after playing in the water, and your babe will be set for a full day. Flap hats offer the most protection, but I've found them hard to keep on my toddler and I prefer a bucket hat — especially ones that Velcro under the chin (it's the only way to keep it on my daughter's head).
While you'll still need to apply sunscreen — especially on the face and other parts exposed — you'll notice having a sunsuit will cut down on the amount of time you spend lubing up your babe. You'll also have greater peace of mind knowing your baby's delicate skin is better protected, which means more fun in the sun.
Check out these cute designs:
For baby girl
Sandollar sunsuit, $40
French pink-and-white stripe sunsuit, $42
For baby boy
Stripe fish sunsuit, $40
Note: I received a sample product from the company for the purpose of review. All opinions are my own.
More on sun safety for baby
Sun protection tips for babies
Is sunscreen safe for babies?
Dress baby for summer