Cool Products For Your Baby And Home
So many products claim to be natural and safe for your family, but the extensive Babyganics line is not just safe, it's amazing.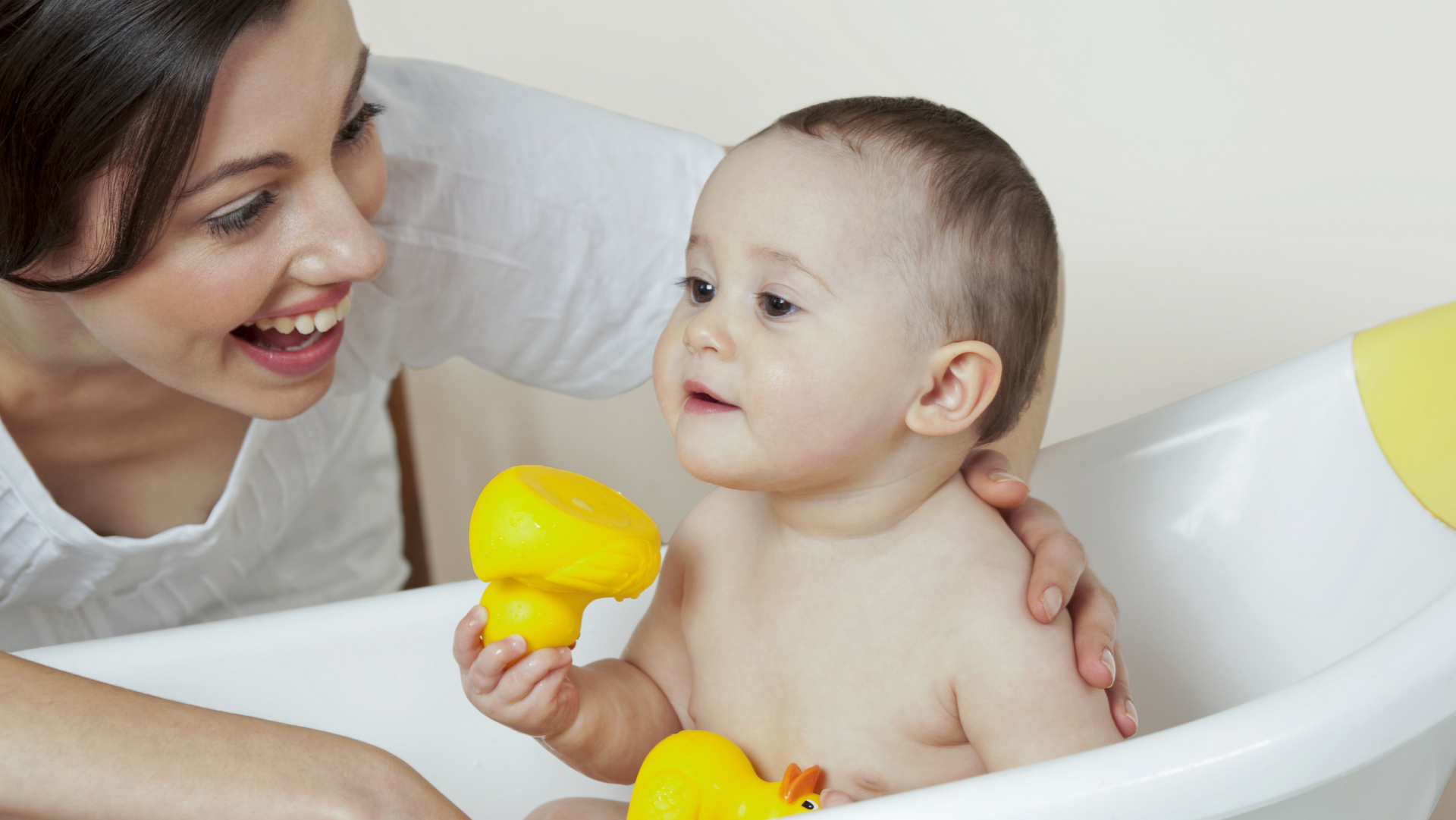 Photo credit: Emma Innocenti/Photodisc/Getty Images
Natural. Baby-safe. Family-friendly. These are catchphrases that companies love to use because they're not regulated, and they draw in consumers who want nothing more than to buy products that are safe for their family. When a few boxes of Babyganics showed up at my door, I admit I was skeptical. But after looking into the ingredients and trying them on my own kids (and myself!), I have to say that they really are what they say they are.
Non-toxic for your kids
From their website, they say, "It goes without saying (but we'll say it anyway) we don't use toxic or harmful ingredients. Our list of 'never use' ingredients come from Natural Product Standards as well as EU and U.S. lists of ingredients to avoid — parabens, phthalates, known toxins, endocrine disruptors, carcinogens, etc. This is an ever-evolving list, based on the latest scientific studies."
And honestly, aside from fragrance which might be irritating for some with sensitive skin, these products are amazing (and they do offer fragrance-free items for that population). The fragrance that is used is divine and everything actually works well. The laundry detergent cleans better than even I expected, and the body lotion is perfect. I don't feel sketchy about putting the sunscreen on my kids, and I adore the single-serve packets, which are perfect for my bag.
There are so many goodies they offer that you'll be able to create a really fab baby shower gift or treat yourself and your little one. Locally to me, they are available at CVS and Target, but there are even more locations that carry Babyganics that might be around your neighborhood. And of course, if you're anything like me and love to shop online, you can do that too.
Note: Babyganics supplied samples for review, but all opinions are my own.
More awesome goodies for your kids
Matilda Jane Clothing: Adorable fashions for your little one
aden + anais partners with RED to raise funds for AIDS charity
Adorable photo-ready milestone stickers from Sticky Bellies