What Technology And Babies Are Doing To Us
We've heard of tennis elbow, but "mommy thumb"? What is that?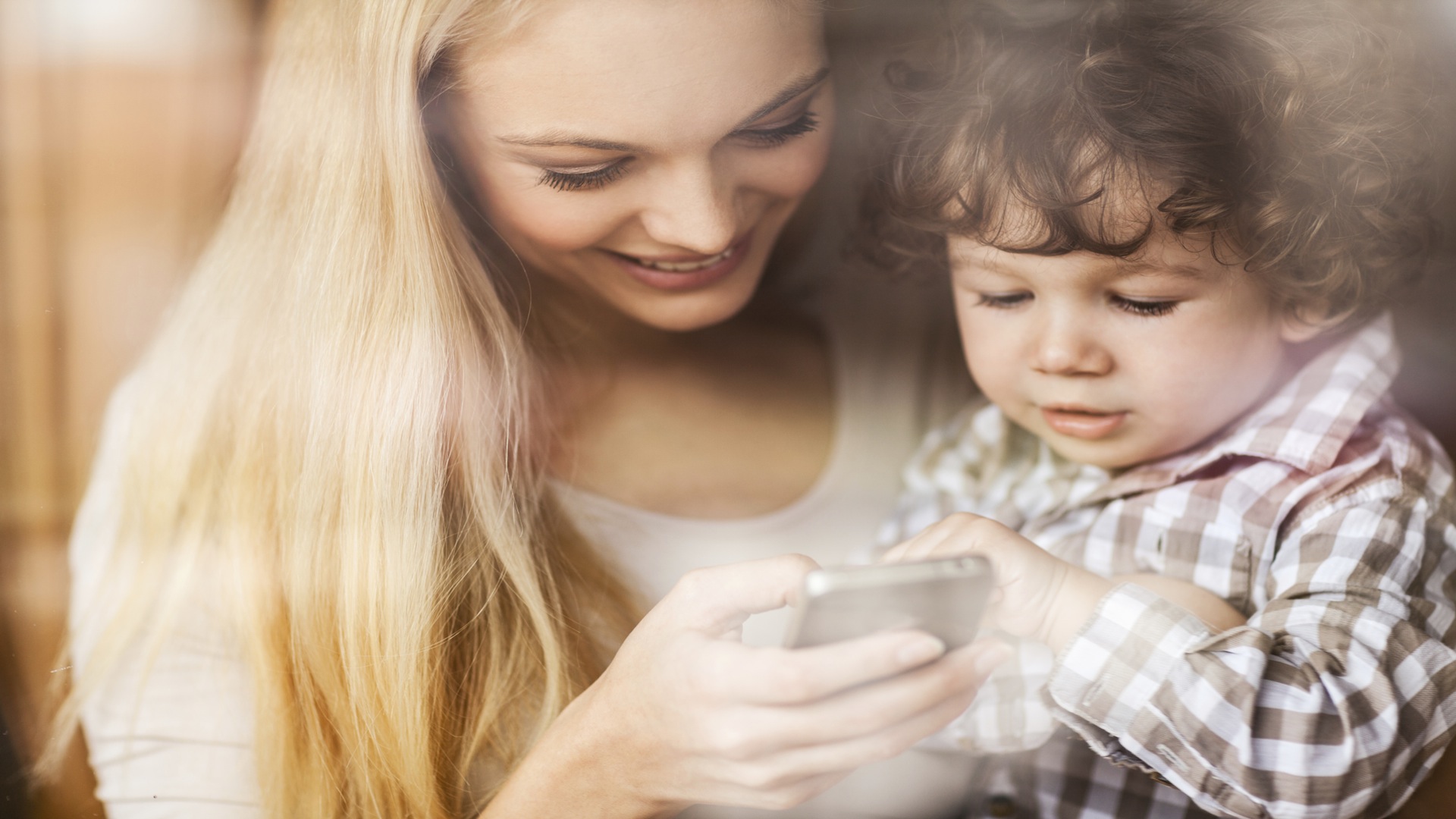 Photo credit: Geber86/Vetta/Getty Images
A recent article on Today Parents discusses the 'new' syndrome moms and even some dads are experiencing due to new parenthood combined with the use of too much technology — hello smart phones and laptops. But it's actually not a new condition after all.
The affliction is called De Quervain's tenosynovitis — and commonly referred to in lay terms as mommy thumb/wrist or Mr. Mom thumb, for you hands-on dads out there. It is defined by a numbness and/or a tingling sensation in the wrist and/or thumb. The article states, "Chronic stress on the wrist from lifting a baby can cause inflammation of the tendons. The pain is often exacerbated by overuse of electronic devices that have touch pads."
Texting, lifting heavy things that cause the thumb and index finger to push together, unscrewing/screwing baby bottles and even nursing are all things that contribute to this painful condition, Dr. Susan M. Joy, director of Cleveland Clinic's Community Sports Health Network, told Today contributor Susan Donaldson James. It is also believed that women giving birth to larger babies is contributing to this condition, according to the article.
She added that this is not a new medical phenom, however, saying, "When I was trained, Nintendo came out with a new console where you used your thumbs and we called it Nintendo tendonitis."
She explained, "The De Quervain's tendons run up the side right toward the base of the thumb and cross over. They can be overused, even with a little stress. Texting is the worst. You are constantly using those tendons and they are not invincible."
The good news is that there are ways to soothe, reduce and even eliminate the the symptoms. If you think you're experiencing mommy (or Mr. Mom) thumb, check in with your doctor for personal expert advice.
More in the news
Smoking during pregnancy can affect your grandchildren
Should pregnant women avoid antibacterial soap?
Morning sickness is good news for babies, study says