4 Baby Bathtubs Put To The Test
There are a crazy amount of bathtubs on the market. They all might look the same, but subtle differences can make a big difference during bath time. We put four tubs to the test to help you find the right one for you.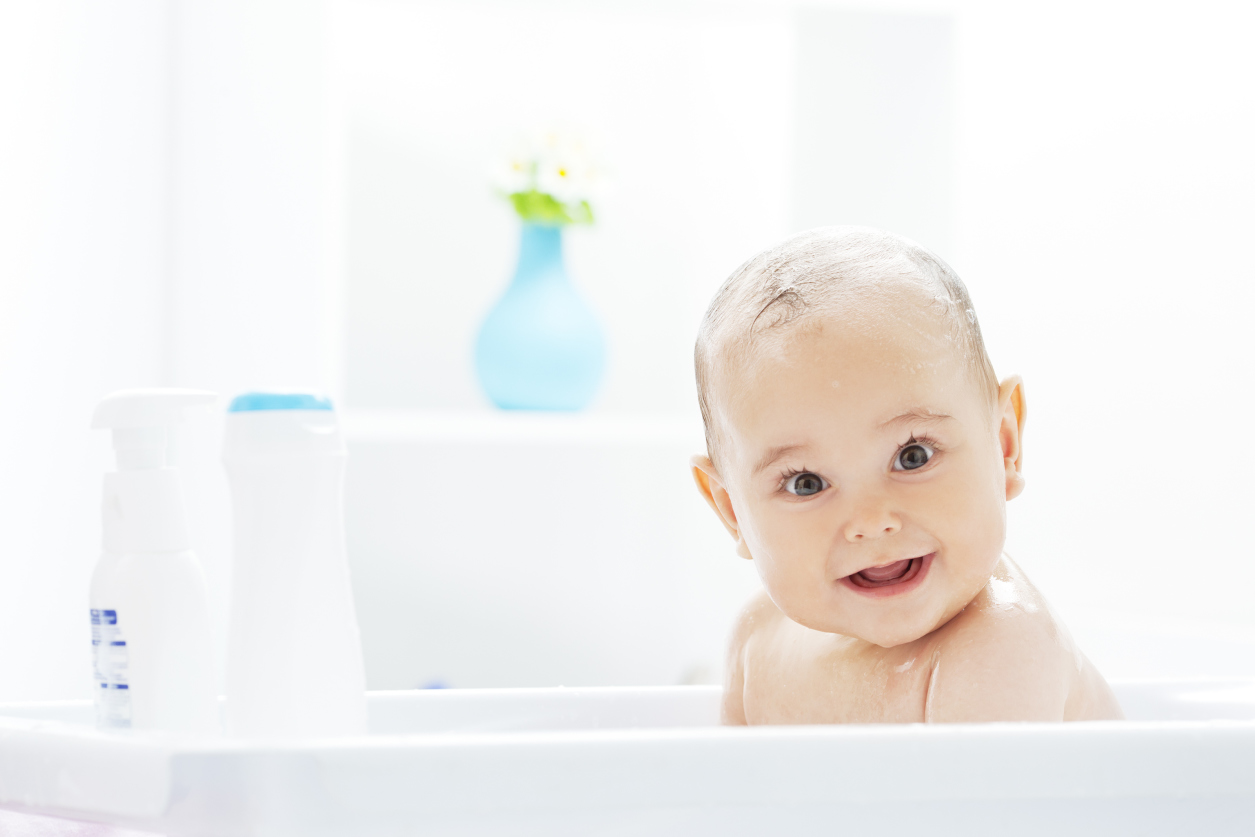 Photo credit: Miodrag Gajic/Vetta/Getty Images
Minimal mess
The rundown:
This Angelcare Bath Support is a little different than your average baby bathtub. Rather than being a completely separate tub, this ergonomic design made of a soft mesh material goes right in your regular bathtub. It's lightweight and easy to dry and store. Designed for infants 0-6 months.
Our take: 
Unlike some plastic tubs where it's easy for Baby to slide around, the mesh lining on this bath support is anti-slip and it's easier to keep Baby in place. It's also a breeze to clean up since you don't have to wait for it to drain (hey, every minute counts when you're in the newborn stage). While I don't love that you have to fill up a whole tub to use just a small portion of water, it would be perfect to use in a big farmhouse-style kitchen sink.
Bottom line: 
The compact design is easy to store and is a good small-space solution.
Angelcare Bath Support, Babies"R"Us, $30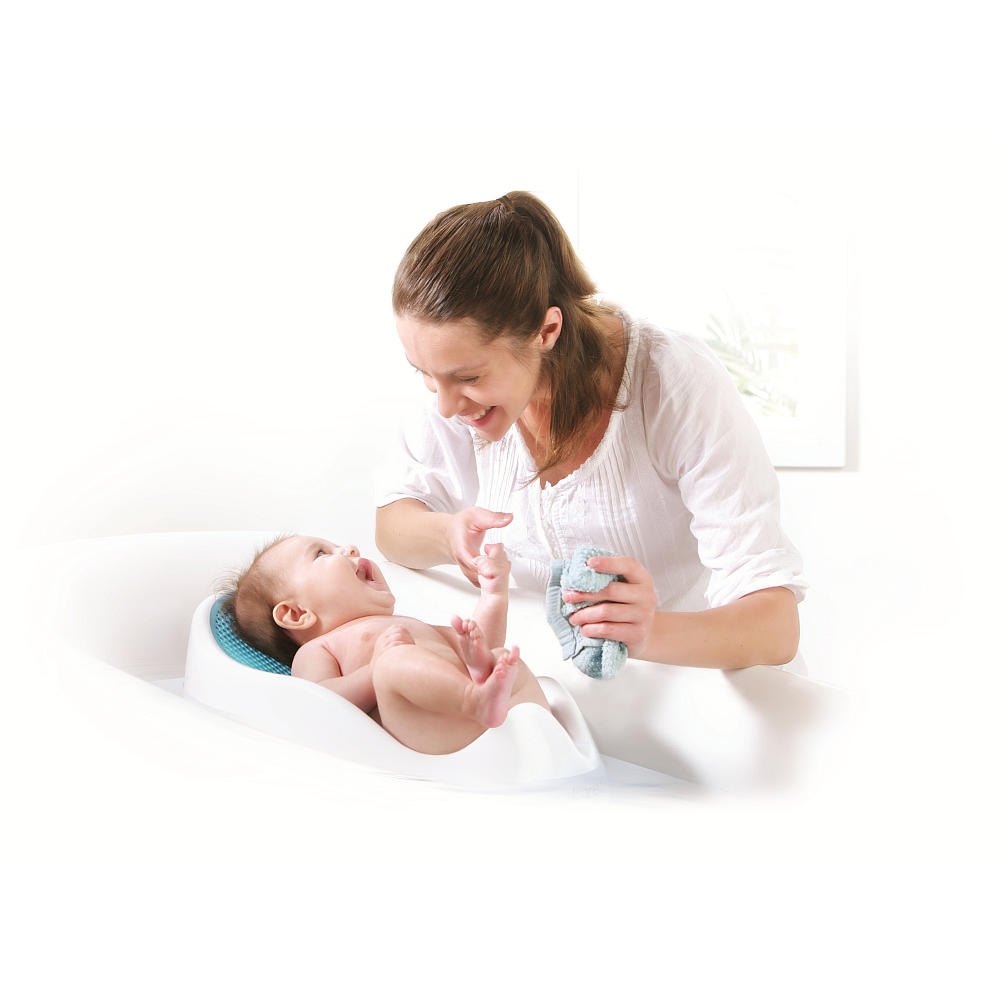 Bucket baby
The rundown:
The tummy tub is designed to mimic the mother's womb so Baby feels more comfortable in a familiar environment. Developed with eco-friendly products, the tummy tub has a cult following with natural-friendly midwives, doulas and moms. Additional benefits include easing indigestion, gas and colic while calming Baby. Plus, it uses less water than traditional baby tubs. The tub can also be used through the toddler years.
Our take:
Recommended by our hypnobirthing instructor, my husband and I were excited to try out this tub. Unfortunately, we were totally underwhelmed. It's a bucket... that you put your baby in. While I totally dig the concept of replicating a womb-like environment for a newborn, we found it tricky to keep our baby supported in the tub while washing her. It made bath time stressful for us and we stopped using it after a few times. We haven't tried it with a toddler, though, and it might be a different experience.
Bottom line:
A cool concept, but not for everyone.
Tummy tub, Amazon, $46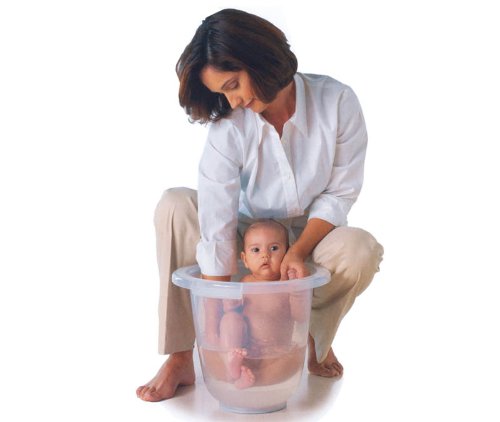 For the gadget guy
The rundown:
The 4moms infant tub was designed to be used with the tap running so that Baby is bathed in fresh, clean water (vs. sitting in standing water). The tub has a digital thermometer that makes it easy to tell the water temperature so you can make sure Baby's sensitive skin is always protected.
Our take:
We're suckers for techie toys and my husband couldn't resist picking this gizmo up once he found out about the digital thermometer. It's the pimped-out version of a basic baby tub. There's comfortable sitting room for baby and the tub is large enough to fit over a kitchen sink. While I don't think the running water is necessary (and is admittedly wasteful), it was a nice feature to have since the water sounds seemed to relax our daughter. And the temperature gauge might not be a necessary bath accessory, but I'm the first to admit we liked having it as nervous, first-time parents, purely for the peace of mind.
Bottom line:
Moms, if you're looking for a tub to get your baby-daddy excited about being in charge of bath time, this is the one for you.
4moms infant tub, Buy Buy Baby, $50

A whale of a time
The rundown:
This whale-shaped bath center has a "baby stopper" in the middle to help keep Baby from sliding around in the water and a non-slip back. It also comes with a small bath toy that can be used to help rinse Baby off.
Our take:
This bathtub is essentially a jazzed-up version of your basic baby bath. There aren't many frills, but it provides a good, basic tub for an affordable price. Plus, the whale shape is super cute. My daughter especially loved the little toy that comes with it.
Bottom line:
Great for parents who want a no-frills, but fun option, or who have a nautical-themed bathroom.
Fisher-Price Precious Planet Whale of a Tub, Amazon, $22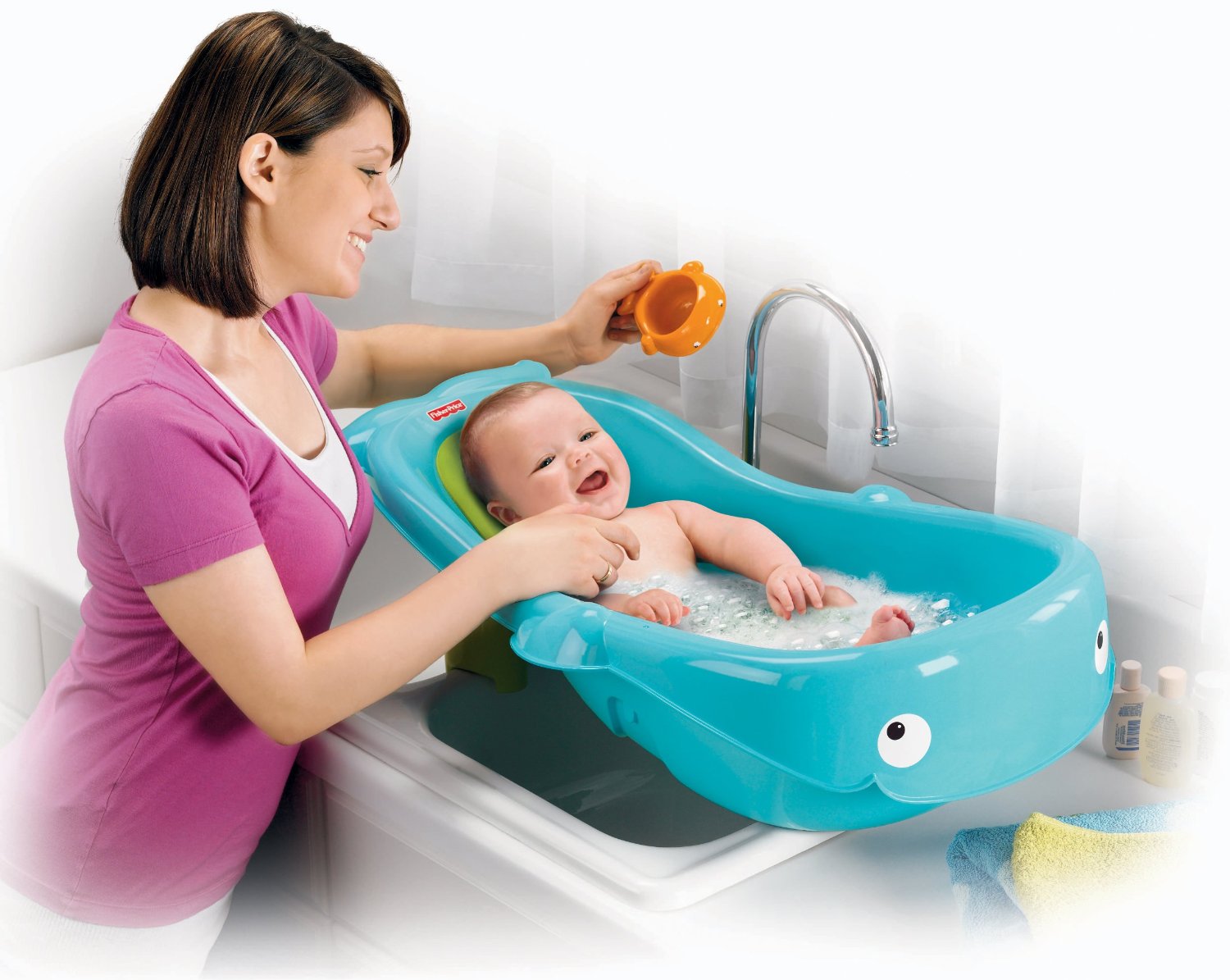 Note: I received the Angelcare bath support complimentary as a sample to test. All thoughts and opinions are my own.
More on baby bath time
Teach baby water fun from bath #1
Making bath time fun for baby (and you too) 
The ABCs of bathing baby