A Celebration They Never Thought They'd Have
A baby's first birthday is a huge milestone, but it was especially wonderful for a family whose twins started out life conjoined.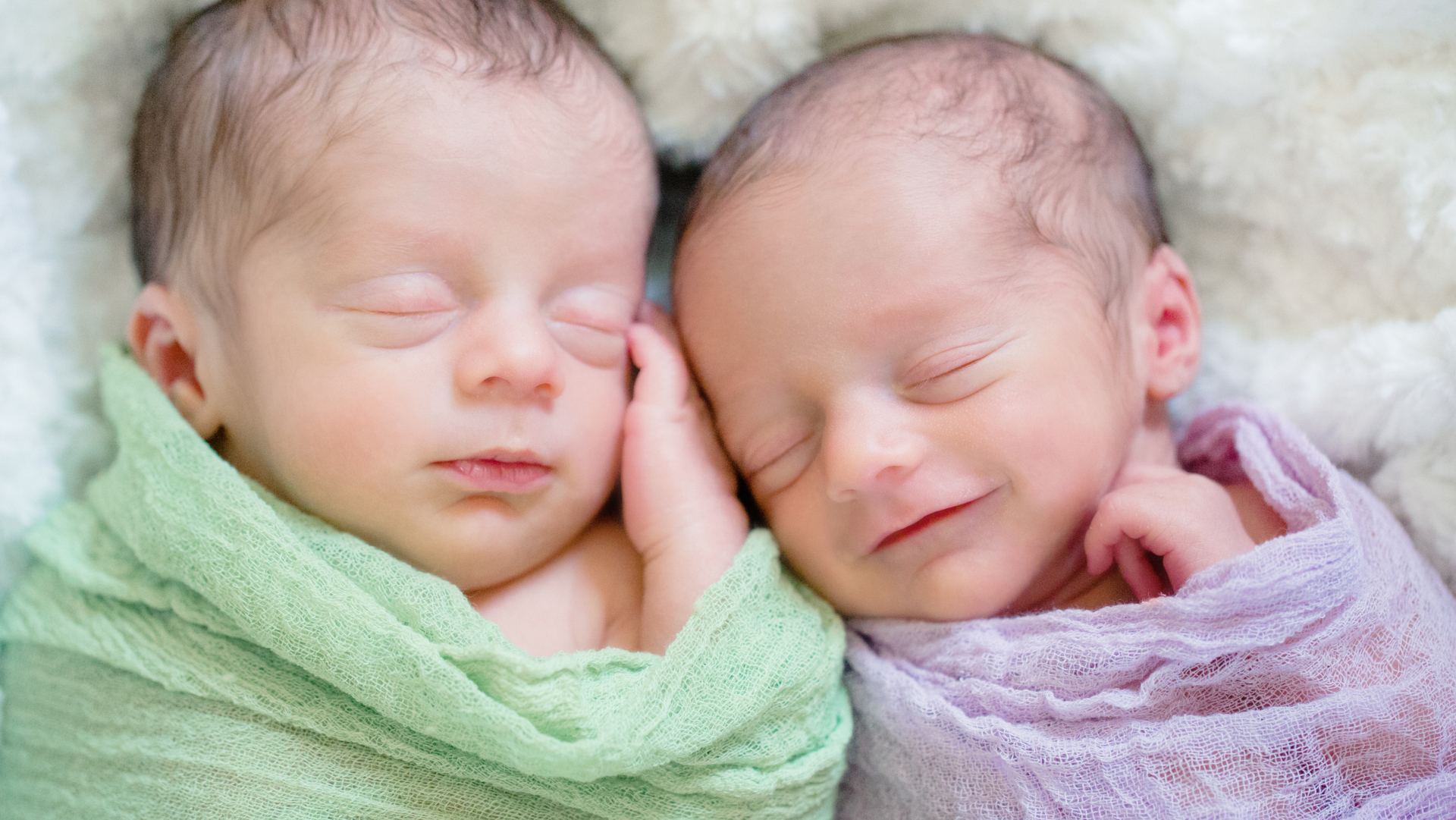 Photo credit: Jessica Holden Photography/Moment/Getty Images
Owen and Emmett Ezell were born just over a year ago on July 17, 2013. Their birth was a remarkable one, not only because they were twins, which is always neat, but they were conjoined. Now, a year later, they went back to the hospital where they were successfully separated to celebrate their first birthday.
Separation surgery at 6 weeks old
The boys were joined at the chest and shared several organs, and the high-risk surgery to separate them happened when they were just 6 weeks old. The surgery, which took place at Medical City Dallas Children's Hospital, was successful, and the happy mom and dad returned there to celebrate their big day with the staff that helped their boys through the tough time.
The twins had graduated from live-in rehab just a month ago and have been at home since, where their parents report they are thriving. One boy is just about to start crawling, and his mom said that once that happens, the other shouldn't be far behind.
They are both still receiving nutrition through feeding tubes so they were unable to eat their birthday cake — but their parents were happy to report how well they are doing, and they shared their gratitude with the team that operated on and cared for their boys.
I did a little searching on the twins and found a blog that their mom is keeping. It's beautifully written and gives a lot of insight into the struggles this family has endured, as well as the happy moments. Their boys are beautiful and have been a welcome addition to their home, and it shows in their family's smiles.
More babies in the news
Mom missing part of her heart has a healthy baby
Jeff Bauman, fiancee welcome baby girl
Mom catches 6-year-old singing lullaby to newborn brother