Sympathy Pregnancy Was Actually Cancer
A dad-to-be thought he was having phantom symptoms for his pregnant wife, but it turns out they were symptoms of something sinister.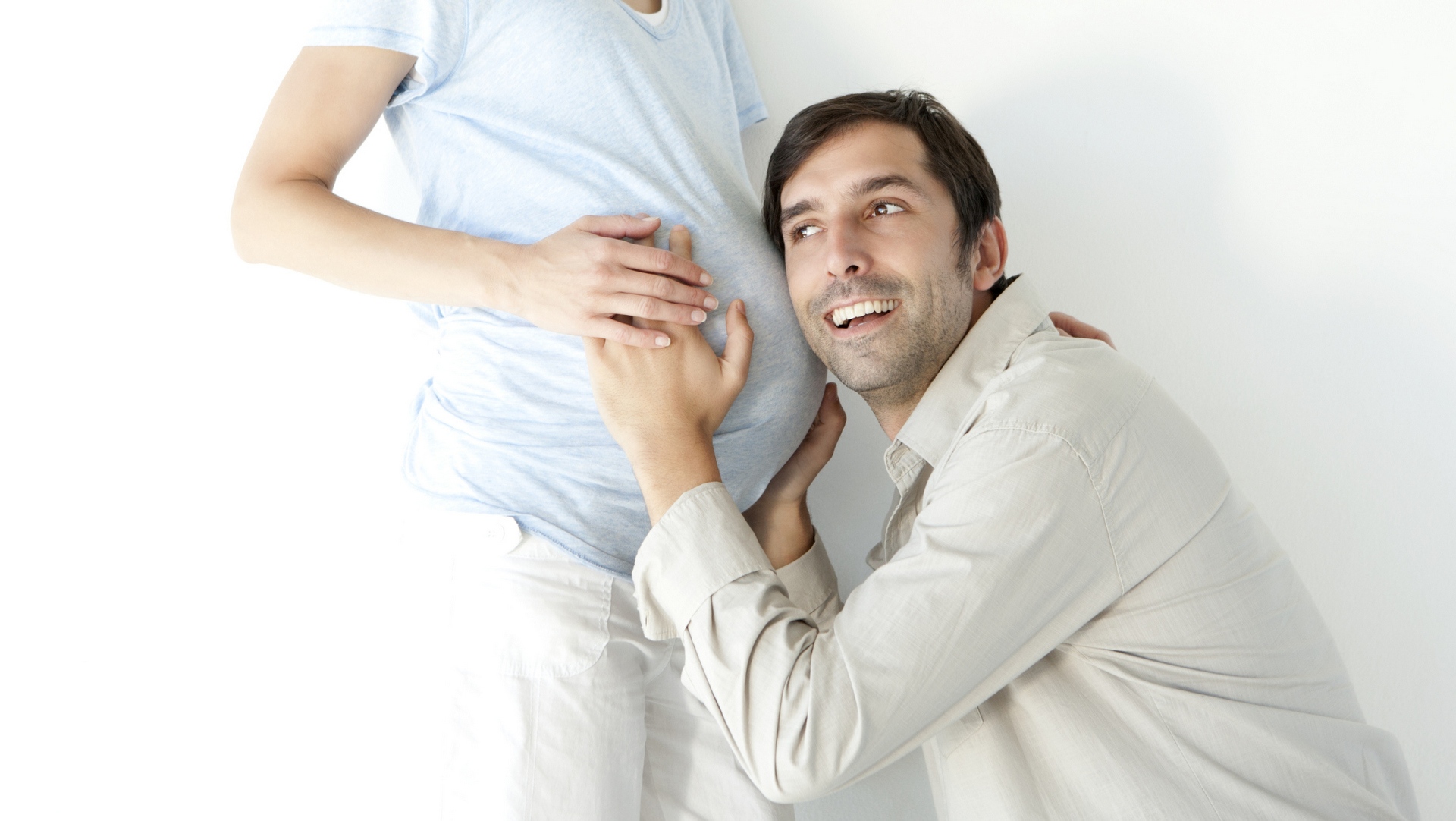 Photo credit: B2M Productions/Photographer's Choice RF/Getty Images
When the partner of a pregnant woman experiences similar symptoms as she does, such as nausea, back pain and fatigue, it's known as Couvade syndrome. Also known as sympathetic pregnancy, it can result in altered hormone levels and poor sleep patterns, just like Mom. However, a British man got a horrible shock when his "sympathy pregnancy" was a result of something far more ominous.
Pain just like Mom's, until it wasn't
Throughout Bethann Meakin's pregnancy, every time she had a pregnancy complaint, her partner, Adrian Tinsley, found he felt the same. She even says that he craved cheeseburgers like crazy for two weeks straight. They thought it was just a funny thing to jot down in the baby book until a week before her due date. Tinsley was awakened with severe back pain that was no longer funny, and he was rushed to the hospital.
He had noticed a lump in one of his testicles five years ago, but doctors at the time said that it was just fluid and to not worry about it. When he brought it up while he was in the hospital this time, they ran a series of tests and it turns out he actually has testicular cancer.
They discovered three tumors — one on his testicle, one in his groin area and one on his back. What was supposed to be a time of fun anticipation turned into a nightmare, as he had to begin chemotherapy just a few days later.
Since their baby girl was born, he's been unable to participate in her care. She's now a healthy 10-month-old baby who doesn't know that her daddy is ill, which her parents say is a blessing.
More pregnancy in the news
Study finds nicotine use during pregnancy may increase ADHD risk
This mom takes "advanced maternal age" to new heights
Mom missing part of her heart has a healthy baby