Celebrity Moms Working On Baby No. 2
Kim Kardashian and Kate Middleton were under the microscope throughout their first pregnancies, which last summer resulted in baby girl North for Kardashian on June 15 and baby boy George on July 22 for Kate. Rumor has it they are both ready for baby No. 2.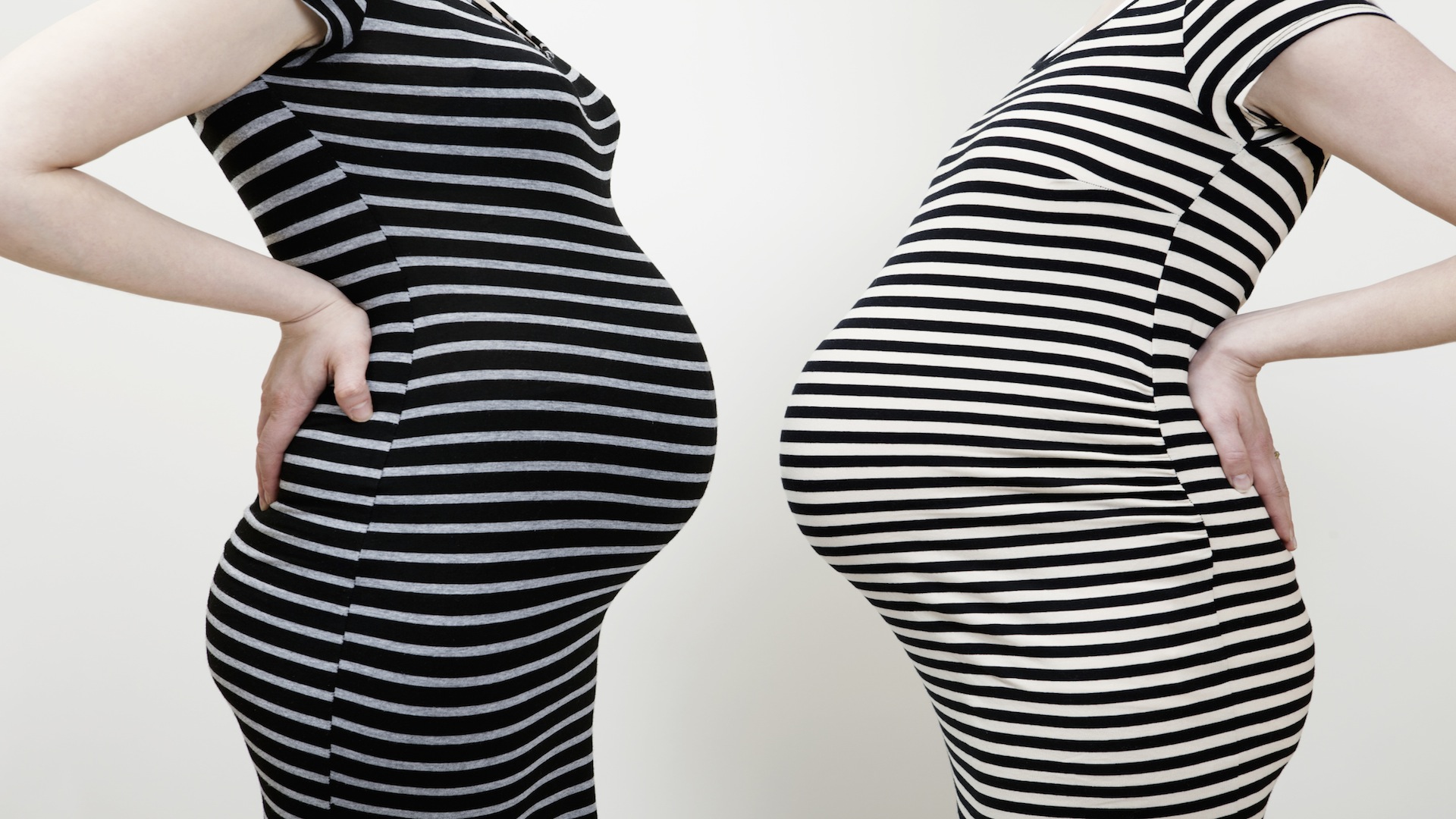 Photos: Compassionate Eye Foundation/Natasha Alipour Faridani/Digital Vision/Getty Images
Pitted against one another
During her first pregnancy, Kim K. took a beating from the media that called her fat. Comparing her to stick-thin Kate Middleton didn't make matters any easier. So why would Kim put herself through that again? Well, it's likely she's not doing it intentionally. In fact, it may be more Kanye's idea than hers.
What the "sources" are saying
According to Us Weekly, sources close to Kim and new hubby Kanye (North's daddy, of course) say that Kanye wants to give their daughter a baby brother. The source told the mag that the couple began trying during their honeymoon after their wedding in June of this year, and apparently returned to their honeymoon spot to keep trying.
However, it sounds like Kim won't be spending as much time in the spotlight when she gets pregnant with baby No. 2. The sources shared that she won't reveal the pregnancy news until she's at least five months along due to the scrutiny she received during her first. And we can't say that we blame her. The poor woman was photographed constantly and berated for her excessive weight gain, at least according to tabloid magazines. On the other hand, Kate was hailed as having the perfect pregnant body, as she barely seemed to gain anything more than a little bump up until the end of her pregnancy.
As for Kate and Prince William, royal sources reveal to Us Weekly that the couple hopes to give Prince George a sibling by Christmastime. The source added that since both Kate and William have siblings close in age, they want to continue that same pattern with their growing family.
Do you think that the rumors are true about both Kim and Kate planning to expand their families? Do you think the timing is purely coincidental?
More celebrity baby news
Kate Middleton's pregnancy body deemed "incredible"
Olivia Wilde and Jason Sudeikis welcome new son
Scarlett Johansson expecting first baby with Romain Dauriac