Dad And Doctor Embrace In Emotional Moment
It's not a typical birth photo, but an image of a pure, emotional moment between a new father and the doctor who delivered his son went viral in February. And the story behind it? It's simply so sweet.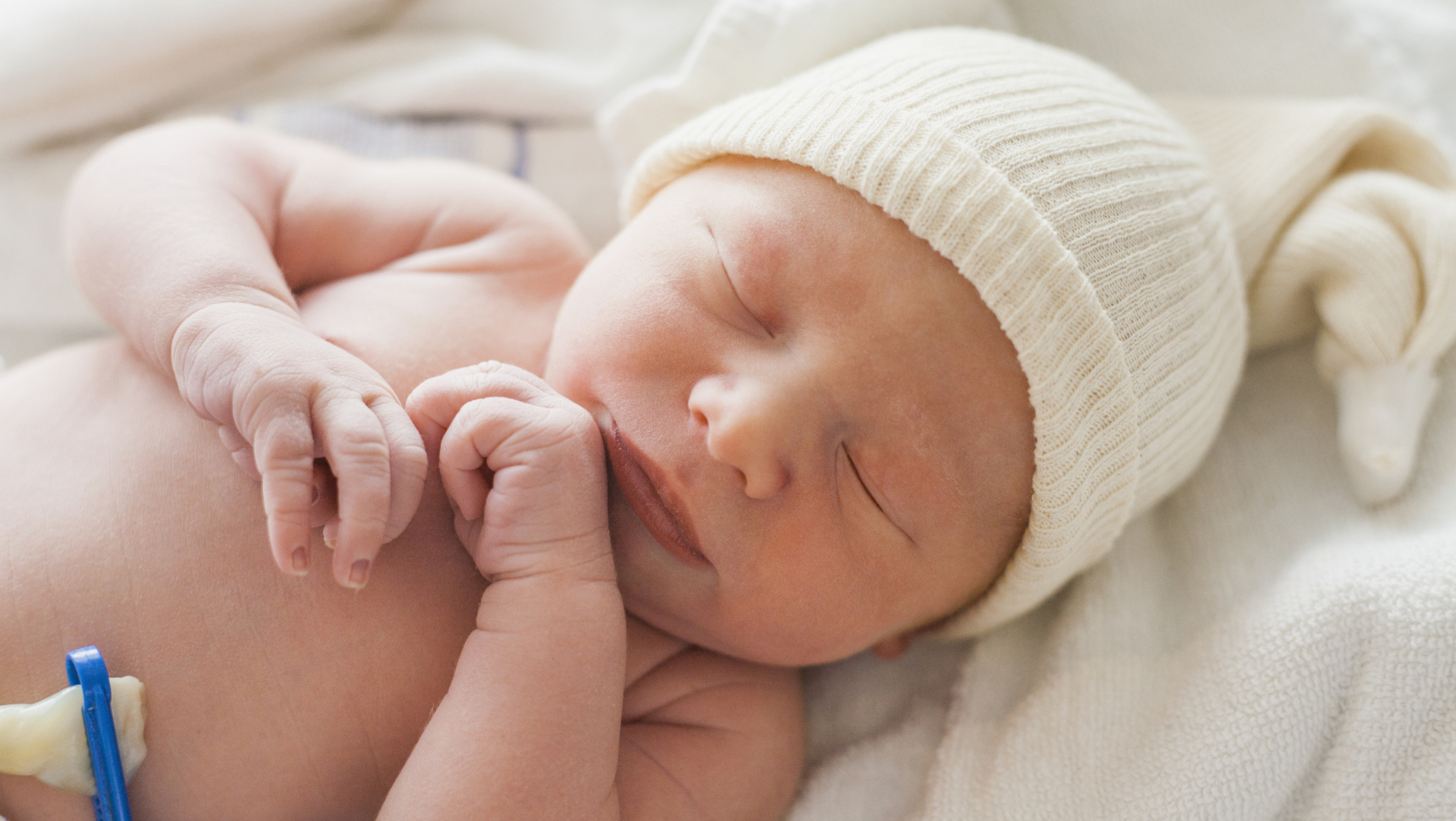 Photo credit: Blend Images/Mike Kemp/Brand X Pictures/Getty Images
Parents who have suffered a pregnancy, infant or child loss often term their next child a "rainbow baby," as rainbows often appear after a storm. For Andrew and Amanda Hanson, the birth of their rainbow baby was a time of great joy, and their birth photographer caught a surprising, heartfelt moment.
A father and doctor, embracing
The Hansons suffered through a tragedy just a little under a year ago, when their first child, a baby boy they named Klayton, passed away shortly after his birth. They were devastated, and they shared that everyone involved was in tears, including the delivering obstetrician.
Just a few months later, they discovered that she was expecting again, and they hired the same birth photographer to document their new little one's birth.
Birth photos are some of the most emotionally-wrought pictures you will ever see — a mother working hard, the relief on her face when her baby arrives, the tears in the eyes of those with her and those first glimpses of the newest person in the family are all precious memories to record. But when the birth photographer began looking at the photos she'd captured on that day, one really stuck out to her. After little Karson was born, the new father turned to the doctor, who had also delivered Klayton, and with a profound sense of relief, they embraced and cried.
Viral for a good reason
While Karson's birth took place last February, the photo of the two men has recently gone viral, bringing attention not only to ShutterHappy Photography but to the concept of rainbow babies and talking about pregnancy and infant and child loss. Often bereaved parents suffer even more because those around them hesitate to talk about their lost child or don't seem willing to listen to them.
"Both Andrew and I are touched by all the amazing love and support that is pouring in," Amanda writes on the photographer's Facebook page. "We are also amazed by all the parents willing to share their stories of loss with us. It is giving them hope for their own rainbow baby and to know it is all right to talk about the loss."
More birth stories
Idaho mom gives birth while driving
Baby born in children's library
Stomach flu, or labor and delivery?