Think You Can't Get By With Baby On One Income? Think Again.
I was a full-time career woman when I got pregnant with my first child. After he was born, all I wanted to do was stay home with him. My husband and I found a way to make it work. You can too.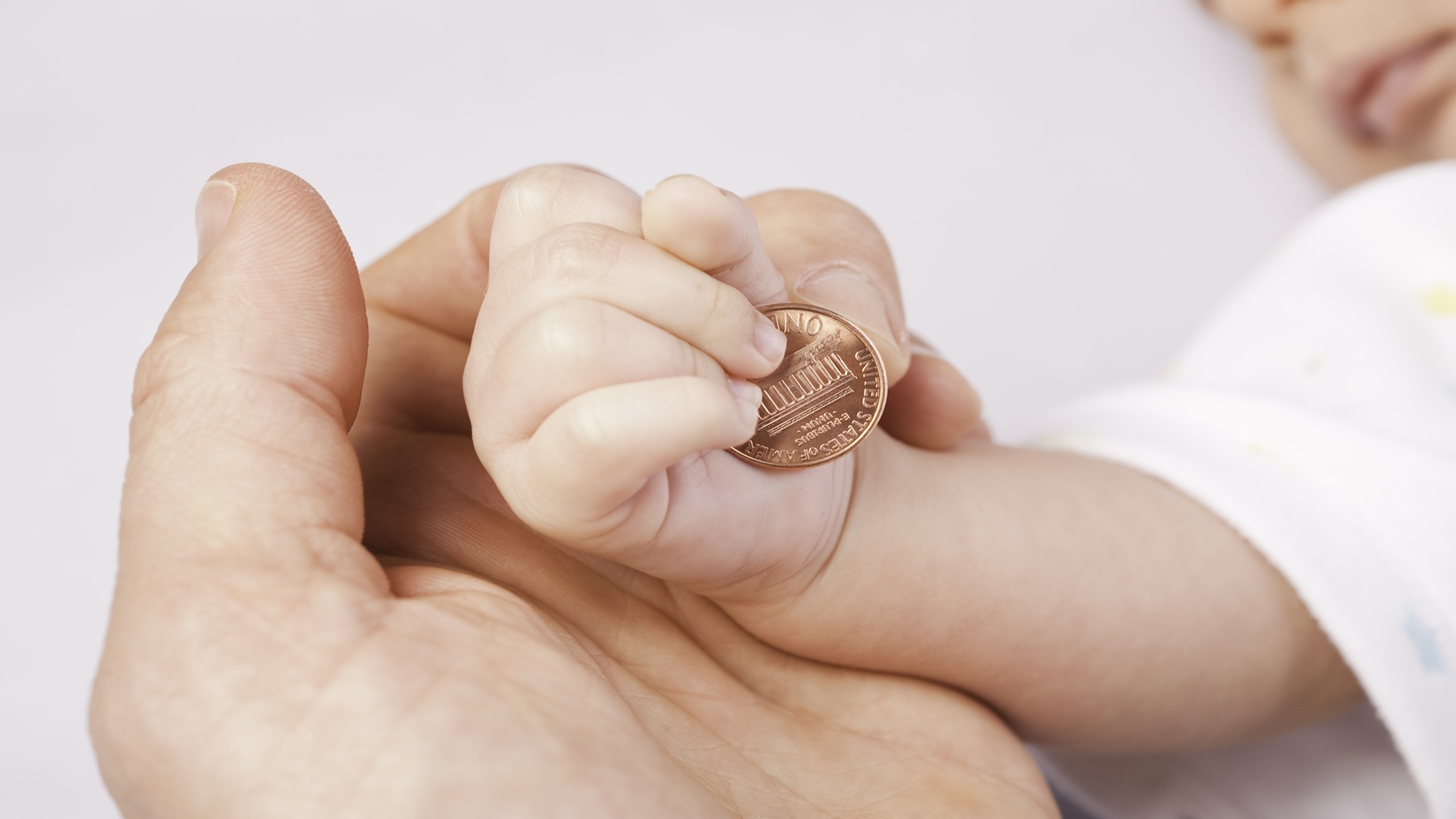 Photo credit: Darryl Leniuk/Photodisc/Getty Images
Plan ahead
Looking back, planning ahead to be a stay-at-home mom would have given my husband and me the time to set aside more of a savings cushion for when I left my full-time job. I suggest starting a stay-at-home mom fund when you begin trying for Baby and adding to it every payday while you're currently working.
Pay cash
Instead of relying on credit cards that will gouge you with interest rates, try not to buy anything you can't afford with money you already have in the bank. This can get tricky when it comes to all the supplies and equipment you'll need for Baby, however. I scoured garage sales, second-hand stores and Craigslist for deals on big items like car seats, cribs and strollers. When it comes to diapers, wipes and basics like onesies and burp cloths, buy in bulk to stretch your dollars.
Cut corners
If you look at all your expenditures for an entire month, I'm certain you'll find things you can cut back on or entirely eliminate. That daily or weekly roll through the Starbucks drive-through for your pricey caffeine fix can easily be replaced by making your own java at home then toting it with you in an oh-so-trendy travel mug. Another option is to sell one of your cars, assuming you own more than one. It helps if you live in a city or town that is walking/biking friendly or has a great public transportation system. When you become parents, your lifestyle may change enough to actually save you money. My husband and I found that we were naturally staying home more with our first child, thus saving money we would have otherwise spent on dinners and drinks, movies, concerts and trips.
Find a way to earn an income from home
Telecommuting or working part-time from home is an ideal way to stay connected to your career while still being able to be home with your babies. I went from being a full-time magazine editor to a part-time freelance writer. It gives me great pride to maintain a connection to the career that I love while also being there for my children. As my kids have gotten older and are now in school, I have found it easier to maintain the balance between mom life and work life and have increased my part-time work accordingly.
Don't put pressure on yourself
Being a stay-at-home mom is a job in itself — so don't stress about trying to contribute financially if you and your partner have already agreed upon your new stay-at-home status. This still continues to weigh on me, even though my husband is nothing but supportive of my role as a mom as well as a part-time freelance writer. However, I try to reiterate to myself the importance of being there for my kids in their early years and spending quality time guiding them as they develop into independent little people.
More for moms
Read to Baby from birth — and even before
Technology aims to help young children learn more words
Maternity outfits for mamas expecting this summer