Sizzling Summer
Baby Gear
Stokke might be known for its chic, streamlined baby gear, but the Xplory stroller is getting a makeover for summer with four whimsical patterns that offer extra protection from the sun. Which look is your favorite?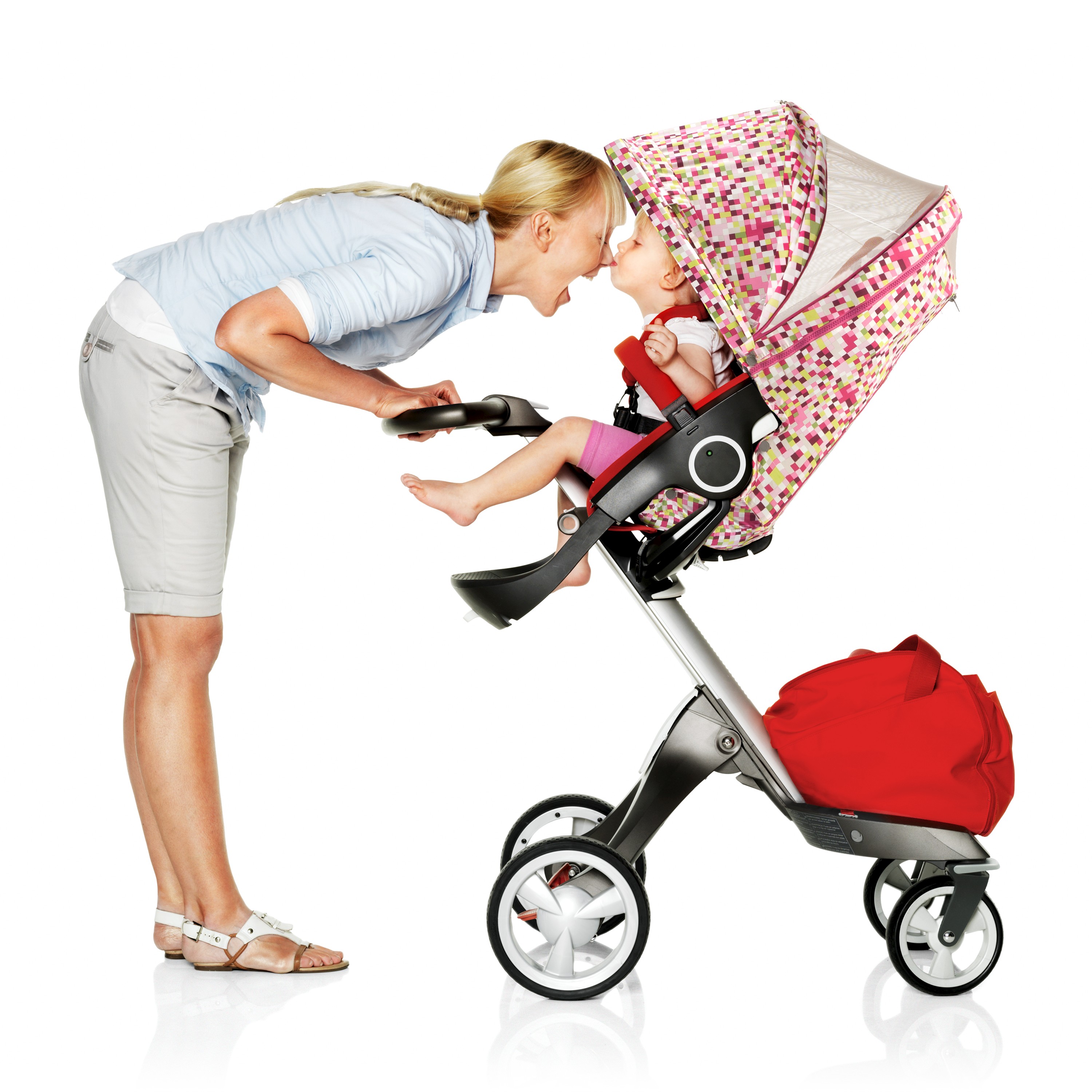 Stokke strollers have long been synonymous with celebrity moms — and for good reason too. The posh, spaceship-like stroller has a clean design aesthetic that appeals to the modern mom who still wants to rock a little style while chasing after her tot.
The Xplory stroller was designed to give your little one a better view of the world. It sits up higher than traditional strollers so Baby can be closer to you when she's little and have a better people-watching perspective when she's older.
Starting at around $1,000, the Stokke Xplory isn't cheap, but it comes with a few amenities that cause it to make a mom's luxury lust list, including great colors and accessories. (Read our full rundown of the Stokke Xplory.)
To help shade summer babies' delicate skin from harmful sun rays, there's a Stokke Xplory Summer Kit, which retails for $200.
The kit includes a sun sail, parasol and hood made from SPF 50 material to add protection from the sun while allowing breezes to flow through for ventilation. It also includes a soft terry cloth liner to help keep Baby comfortable when she gets sweaty in hot weather.
The summer kit is available in four adorable patterns. In addition to the Pink Pixel pattern shown above, there's a grey-and-yellow look that's new this season.
Take a peek at the options:
Grey lemon stripes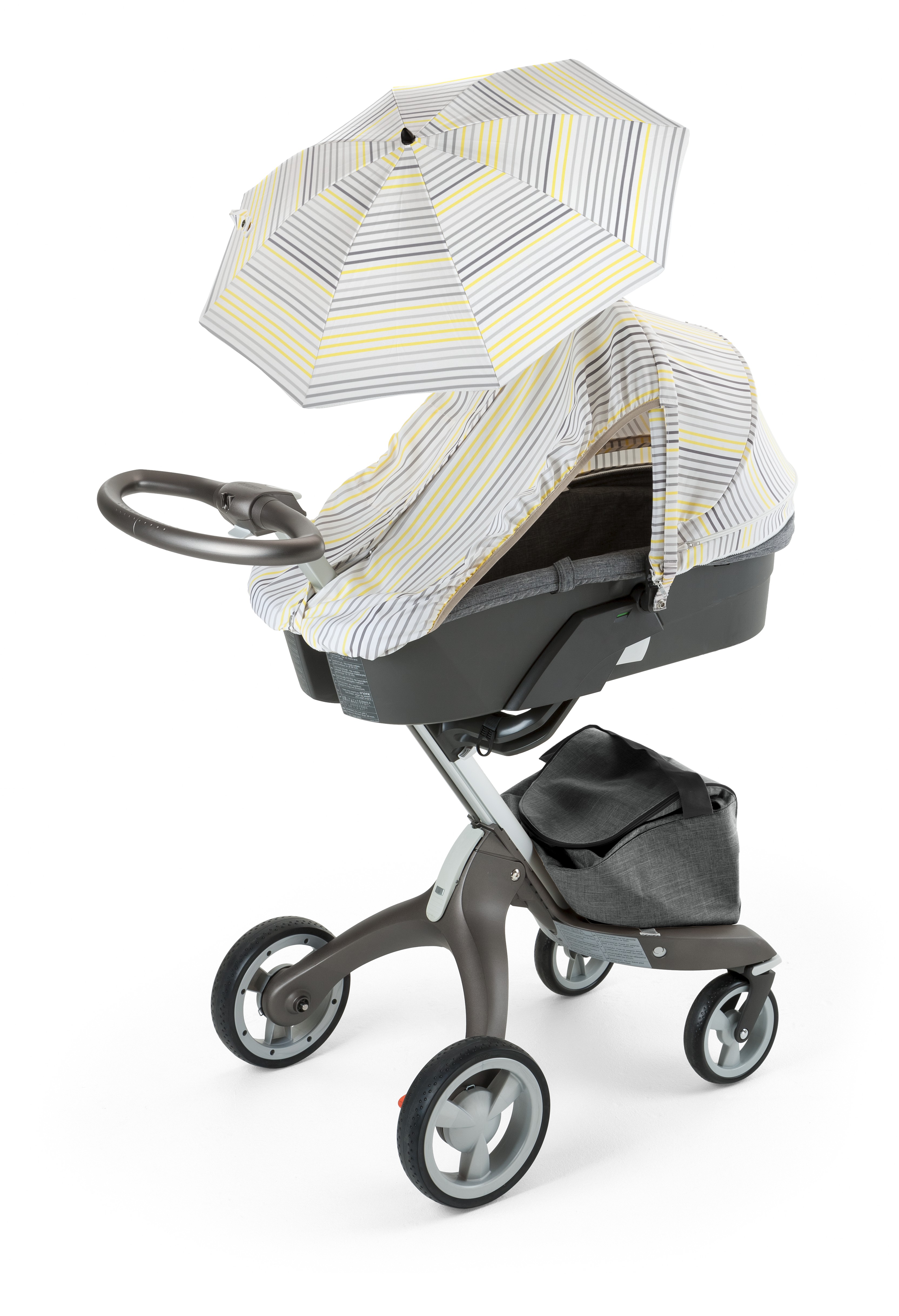 Beige dots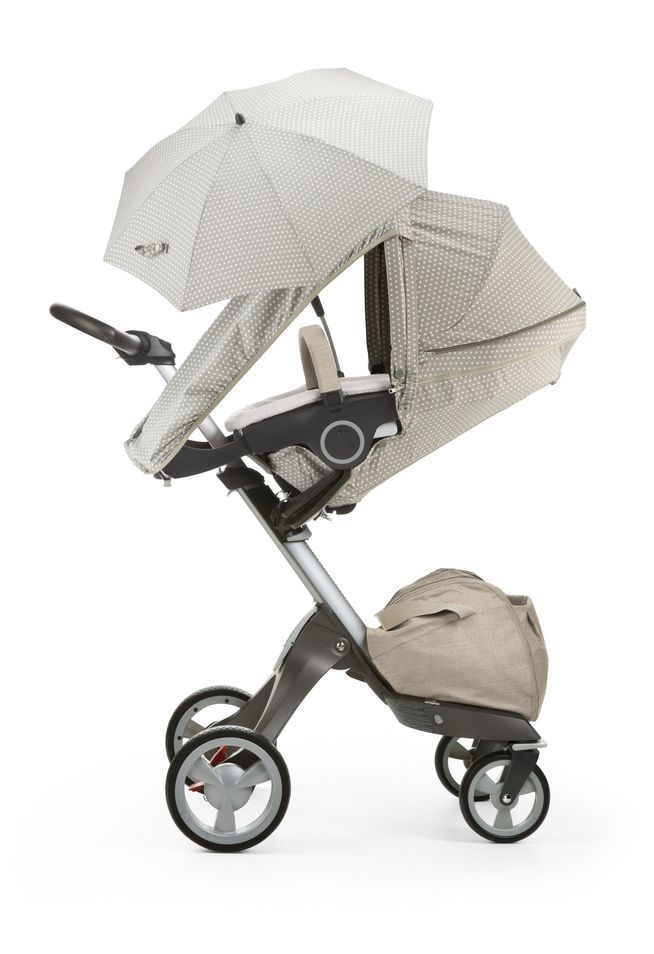 Blue pixel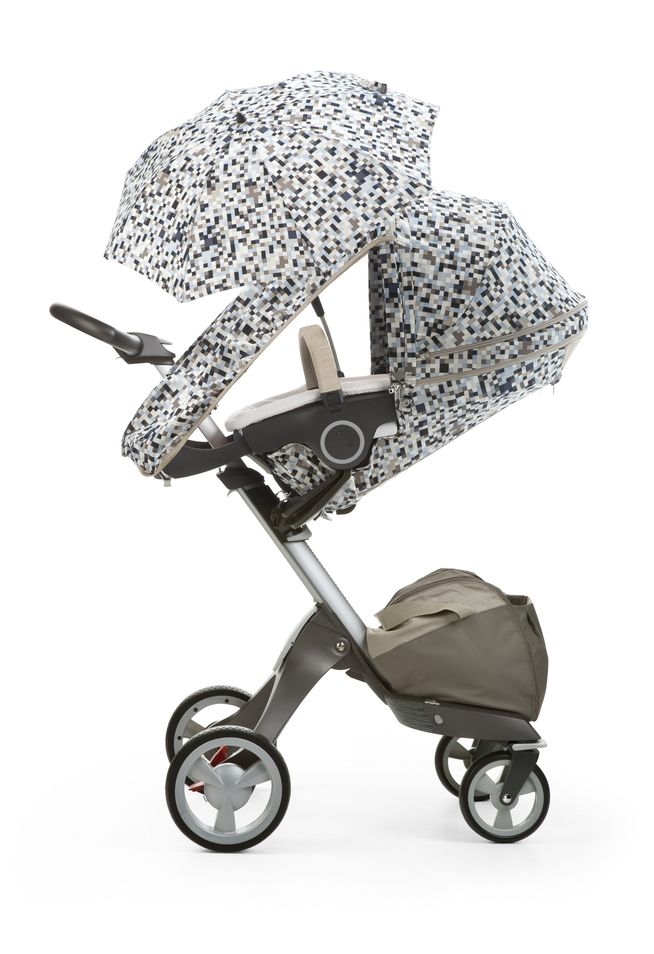 Tell us, which design is your favorite?
More hot new baby products
aden + anais partners with RED to raise funds for AIDS charity
Baby food storage solutions to help you cut the clutter
Luxe cashmere baby blankets from eden & zoe