Nutrition Guide
For Your Tot
You made sure your baby got plenty of this when you were pregnant, and now experts are saying toddlers need it in their diet. Find out what.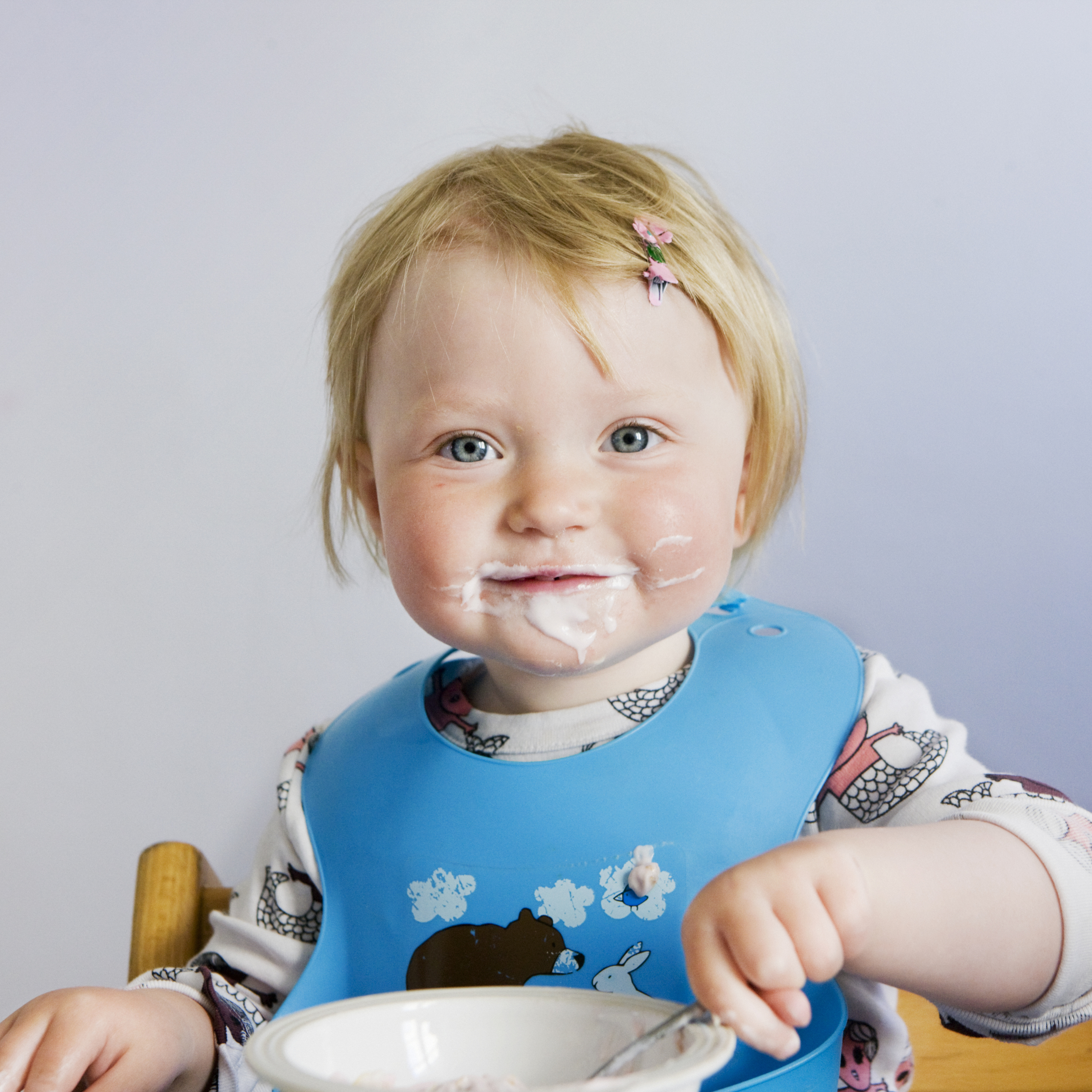 Photo credit: Susanne Kronholm/Getty Images
Most parents try to get their tots to eat their fruits and veggies so they get enough nutrients, but now we're hearing they also need essential fatty acids.
We spoke about toddler nutrition with Dr. Scott Cohen, co-founder of Beverly Hills Pediatrics and author of Eat, Sleep, Poop: A Common Sense Guide to Your Baby's First Year, who recommends parents make sure their tots are getting enough DHA.
"A lot of people aren't familiar with DHA," says Dr. Cohen. "It's an omega-3 fatty acid that's really important for brain development."
Eighty-five percent of a child's brain growth occurs in the first three years, and "DHA is an important building block of the growing brain," Dr. Cohen explains.
Feed it to your tot
You probably heard a lot about DHA when you were pregnant, but it's also important to incorporate in your toddler's diet.
"In utero they were getting it from mom. In the first year of life they were getting it from breast feeding or formula, but now without it, the main source for DHA is fish, and a lot of toddlers obviously are picky and not eating fish."
Dr. Cohen's suggestion is for parents to find other foods that offer DHA. Fish, eggs, DHA supplements, or a special toddler formula can help provide the nutrients. As a pediatrician, he recommends Enfagrow in particular as a supplement option.
"Something like Enfagrow has both DHA and a lot of vitamins and minerals that regular milk doesn't have — like vitamins A, B, C, D, E, zinc, iron, calcium, [and] protein too — so it's sort of your all-in-one milkshake," says Dr. Cohen. "But the key is to find complementary things so if they're only eating one or two things we're offering the foods and the vitamins and minerals that they need."
Not just for brain development
According to Dr. Cohen, DHA isn't just for cognition and brain development. There could be some added benefits like visual acuity, decreased respiratory infections and allergies, and possibly improved attention span.
Including DHA in your child's diet should be part of the lifelong eating habits being established, but it's particularly important during the first three years of life, since that's when the brain is most rapidly growing.
Ideal toddler meal
Wondering what to feed your little one?
"I think variety is really important," Dr. Cohen says. "We always used to put three or four different things on my daughter's plate, knowing that maybe she was going to eat one or two.
"Offer lots of different colors and shapes," he recommends. Try incorporating a fruit, a vegetable, a protein source (fish, meat, or eggs) and a dairy product.
Keep introducing several different things — and don't give up. "If you know that your child always picks out the broccoli and feeds it to the dog, it doesn't mean never give broccoli again," Dr. Cohen says. "Try it! Try different spices with it. Because a lot of times as children get older, they try new things, and then they're getting a wide variety that way. But don't force it."
For more tips by Dr. Cohen, pick up his book Eat, Sleep, Poop: A Common Sense Guide to Your Baby's First Year, or visit his website, www.commonsensepediatrics.com.
More tips for toddlers
Celebrate National Best Friends Day with your baby "besties"
Essentials for Earth Day: PlanetBox reusable containers
Foreign language immersion for little ones from Early Lingo