Word Gap? There's An App For That!
Technology seems to touch every part of our lives today... yet it often gets the blame for stunting our kids' creativity with mind-numbing games. But a new mobile app in the making is committed to helping parents teach their kids to overcome the "word gap."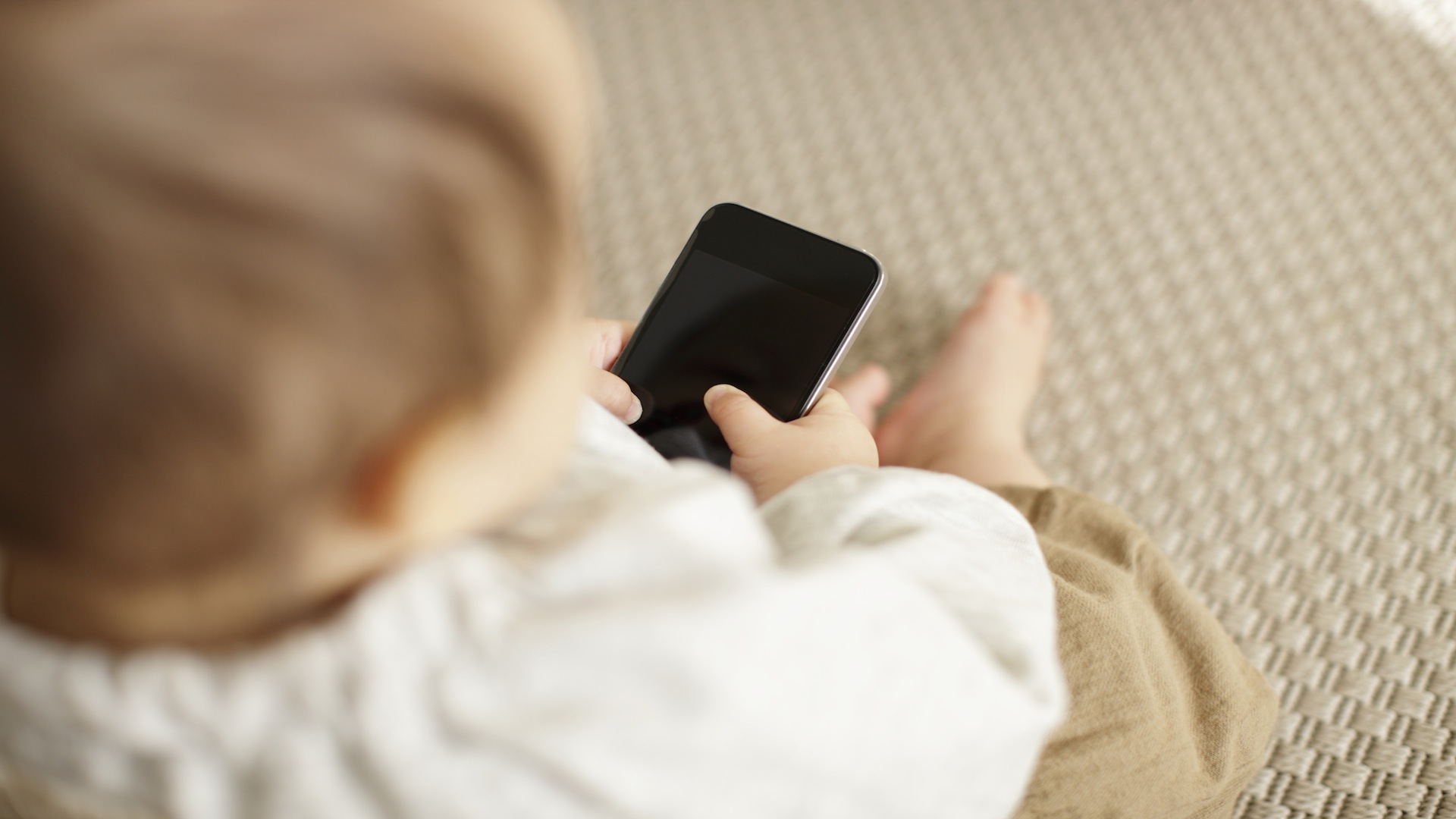 Photo credit: sot/Digital Vision/Getty Images
Technology helping parents to teach their kids
At the fourth annual Clinton Global Initiative America (CGI America) meeting, Home Instruction for Parents of Preschool Youngsters (HIPPY USA), a 25-year-old non-profit, announced its commitment to a pilot program intent on developing a free smart phone app with interactive parent and child learning games designed to stimulate conversations and reduce the "word gap" between parents and children that are living in poverty. The program was developed as a CGI Commitment to Action to serve as a solution to a study that found a gap of 30 million words heard during baby's first four years exists between impoverished children and those from higher income families.
Real-time teaching
HIPPY USA's app is set to provide location-based content that can turn regular moments, such as a trip to the grocery store, doctor's office or playground, into an opportunity to teach the child something new. A pool of 1,100 families are piloting the initial learning modules for the app, which is set to become available to the public in 2016.
The tool will also include free educational mobile messages to parents of pre-K children via social networking sites. The non-profit's board chair Linda Frank says that HIPPY USA has been doing this type of "groundbreaking" work from its onset and believes the technological aspect of this app makes perfect sense for HIPPY USA. The organization will oversee the project, provide appropriate content for the app and interact with HIPPY USA families for field testing.
Would you use an app to help your child learn more, and more easily in everyday scenarios? What apps do you currently rely on to help educate your children?
More in the news
8-months-pregnant Alysia Montano runs in the nationals
Breastfeeding moms in Michigan now protected by law
New mom sues ex-employer for premature birth